Hundreds of skeletons reportedly found on 'Murder Island'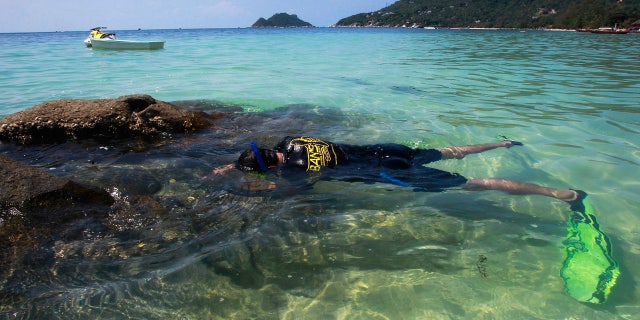 Beneath the sand of this picturesque island chain lies a brutal and bloody past that's still being unearthed.
Scientists are still discovering full skeletons that lay buried in the little-known "Murder Island" almost 400 years after Australia's first and biggest mass murder, 60 Minutes reports.
The mutiny and massacre that occurred on the Dutch sailing ship the Batavia in 1629 is Australia's bloodiest shipwreck.
After making her way south, the Batavia struck a reef 25 miles off the coast of Westernstern Australia near the Houtman Abrolhos Islands, a chain of 122 islands in the Indian Ocean.
About 40 people drowned trying to make it to land. But those who survived the swim to nearby Beacon Island — later named Batavia's Graveyard — were in for worse.
As they waited to be rescued, 125 men, women and children were slaughtered by mutineers over three months. Some women were kept alive to be repeatedly raped and tortured. The incident has been likened to a real-life "Lord of the Flies."
Reporter Liam Bartlett returned to the murder scene with archaeologists from Australia and the Netherlands who are trying to find out how the victims lived and died.
"I think it's interesting that the burials over here were all facing the other direction. We are clearly in a graveyard, but they have all been buried in different ways," Dr. Al Patterson told Bartlett.
"Totally 'Lord of the Flies' stuff."
Dutch maritime archaeologist Wendy van Duivenvoorde said her work was about honoring the victims.
"Give them a little bit back of being left behind in this place at the end of the earth," she said.
Physical anthropologist, or "bone detector," Dr. Dan Franklin said the alkaline soil favors bone preservation.
"The one thing from this skeleton is it is a male individual. The bones are very robust. There's a lot of markings that indicate quite strong muscles," he said of one skeleton.
The mutineers responsible for the mass murder were eventually discovered and hung in the gallows.
It's unknown how many victims are buried in the sand. The excavation continues.
Click for more from news.com.au