Hundreds of pets rescued from deadly Louisiana flooding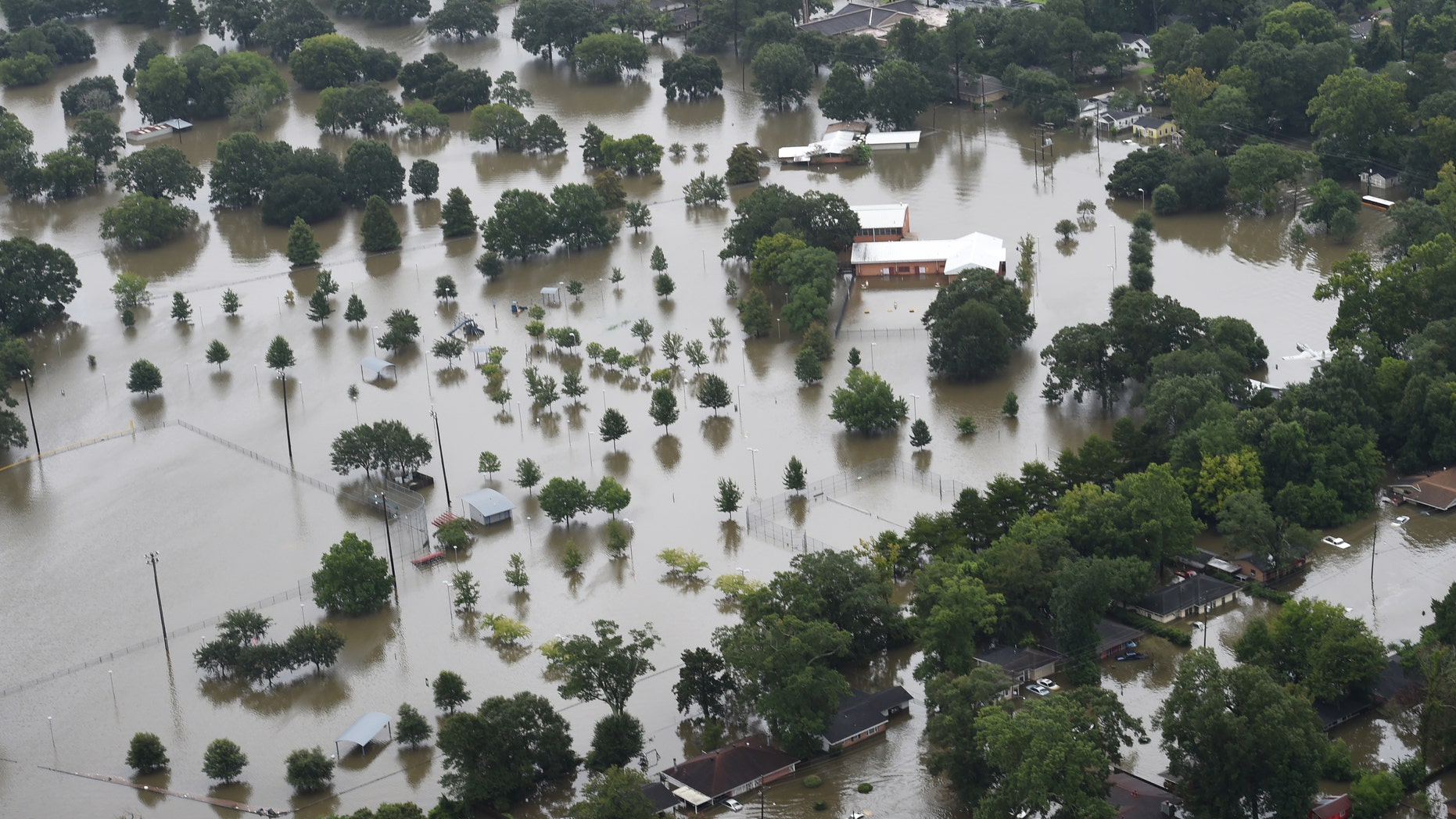 Hundreds of pets have been rescued from homes in southern Louisiana following the devastating flooding that wrought havoc and claimed the lives of six people.
Across southern Louisiana, residents have been scrambling to get to safety as rivers and creeks burst their banks, swollen from days of heavy rain that in some areas came close to 2 feet over a 48-hour period.
The Louisiana Department of Wildlife and Fisheries had rescued 566 animals by early Monday, according to spokesman Adam Einck. "It does present a lot of challenges, but our agents have been trained for this," he told FoxNews.com. "What our guys do is very heroic - they are going into these neighborhoods, the terrain is very treacherous, they work throughout the night."
Some 99 percent of the animals rescued are pets, according to Einck.
Wildlife and Fisheries agents have been busiest in Louisiana's East Baton Rouge parish, where they have transported 1,422 people and 233 animals to safety. Some 2,982 people have been rescued by the department's agents since they began search and rescue missions at 5 a.m. EDT on Friday.
Einck told FoxNews.com that a lot of lessons were learnt after Hurricane Katrina in 2005. "One of the biggest hangups in getting people to evacuate their homes was that they didn't want to leave their pets," he said, noting that many owners now ensure that their animals can be easily transported in the likes of pet carriers. "We definitely will try to work with them any way we can – obviously, it makes it a lot easier if that kind of stuff is already taken care of."
The state's Department of Wildlife and Fisheries is working closely with animal shelters and the humane society to ensure that pets are taken care of when rescuers get them to high ground, Einck added.
By Monday, the weather had improved from the torrential downpours that began Friday but rivers and creeks in many areas were still way above flood stage, and people downstream eyed the deluge with concern.
More than 20,000 people have been rescued across South Louisiana and more than 10,000 people are in shelters, Gov. John Bel Edwards said late Sunday.
The federal government declared a major disaster, specifically in the parishes of Tangipahoa, St. Helena, East Baton Rouge and Livingston. More parishes could be added as assessments are done, and officials are advising residents to document all their damage.
Six people have died, Devin George, the state registrar for vital records, said Monday.
The Associated Press contributed to this report.
Follow James Rogers on Twitter @jamesjrogers