Huge trove of antlers seized from poachers auctioned by state of Washington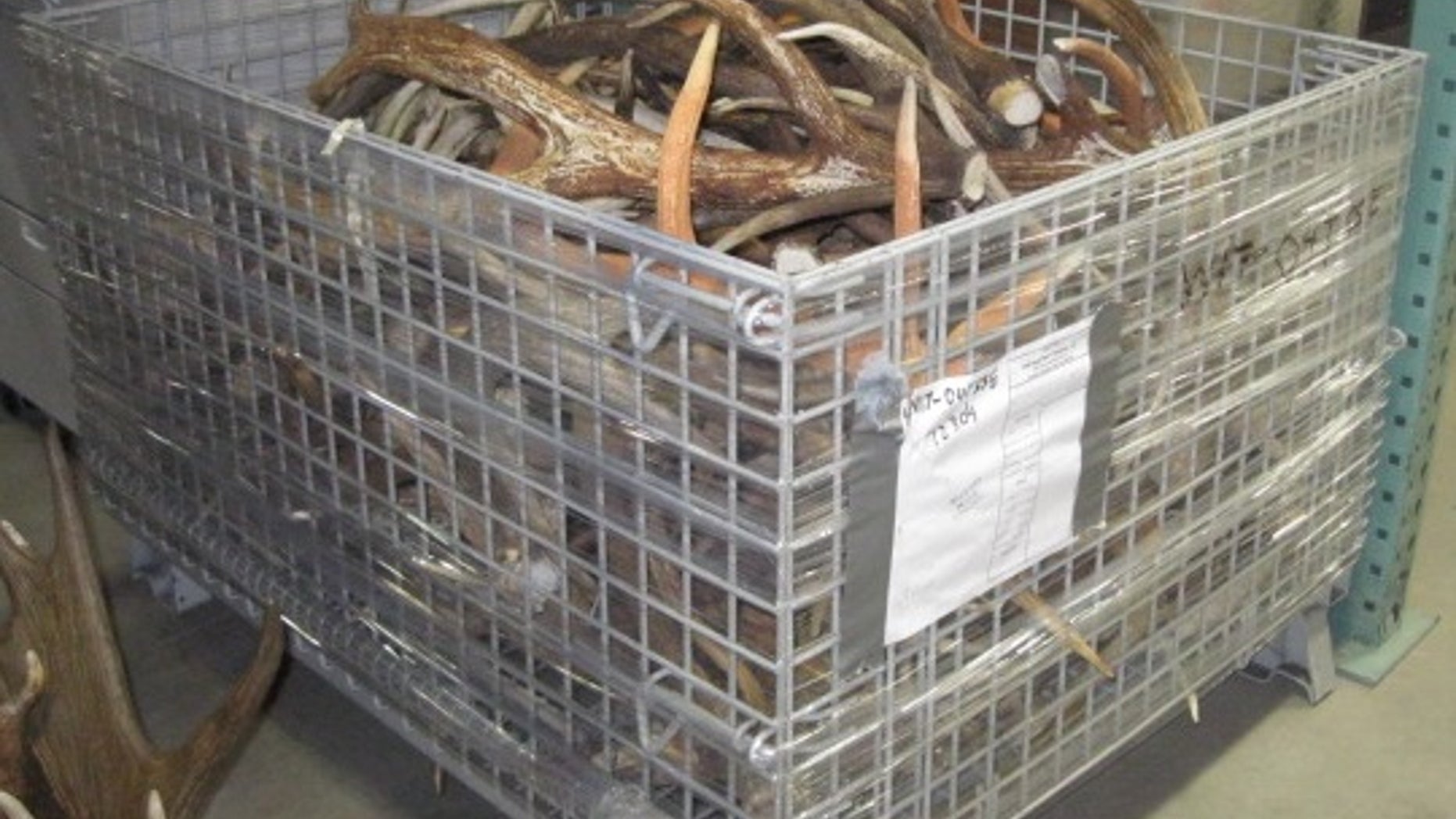 An enormous cache of deer, elk and moose antlers confiscated from poachers is being auctioned by state wildlife conservation officials in Washington, with the proceeds funding rewards for people who help bring illegal hunters to justice.
Racks from dozens of trophy elks, moose and deer as well as 1,000 pounds of loose antlers - many taken by poachers who left the carcasses of the fallen animals to rot - are expected to raise tens of thousands of dollars at the online auction, which run until June 5 and is being hosted by Washington Department of Fish and Wildlife.
[pullquote]
"Some rascal didn't get to keep them and they're not going to sit in evidence storage and not generate something positive," WDFW Chief of Enforcement Mike Cenci told FoxNews.com. "This way, [WDFW] will."
Some of the antlers were seized from poachers with criminal backgrounds, according to Cenci. Antlers are bought and sold throughout the country, but this is the first auction the state has ever held of entirely poached game. He said poaching is a serious problem, especially in the western part of the state. The proceeds will help the state continue to crack down on poachers.
"Either we're getting better at catching poachers, more citizens are on the lookout for them, or there's a rise," he said. "We're having more incidents of egregious acts generally," Cenci said.
He cited a recent example in which told 50 shots were fired at a herd of 40 elk. Five were found dead, while the rest, according to Cenci. Some were likely struck, and may have died in the forest, he said.
According to the Human Society's website, illegal hunters kill tens of millions of animals every year.
The online auction ends June 5, but so far bids have ranged from $9.99 to $207. The proceeds of the auction will be used to reward those who provide information leading to the conviction of poachers. You can view inventory and bid on auction items here.