How the terracotta army may have been formed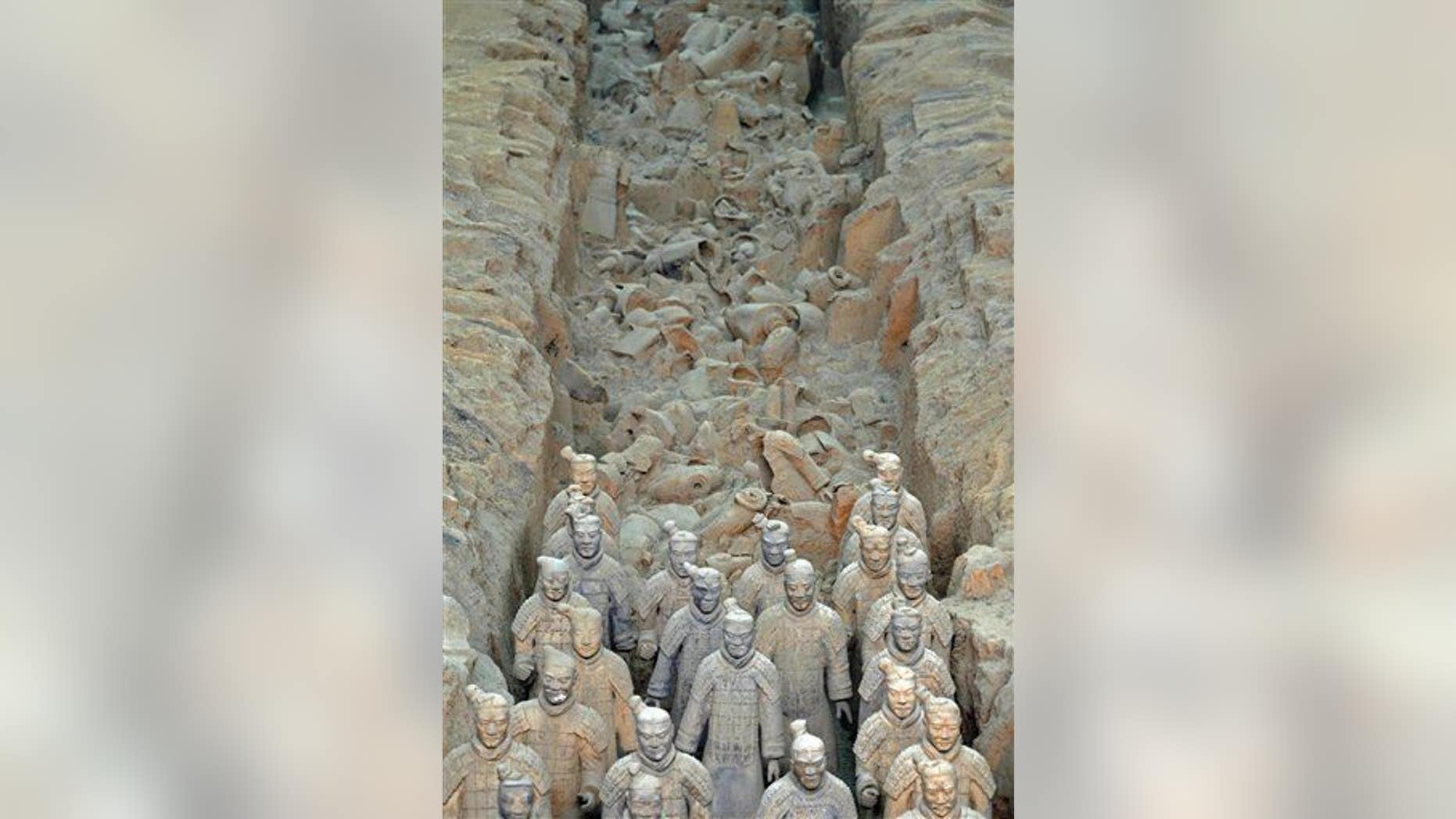 A massive army of terracotta warriors, commissioned by China's first emperor in 246 BC, has mesmerized archaeologists since its discovery in 1974. Slowly, researchers have learned the secrets of the amazing clay statues, including how they were painted, but were still puzzled by how their realistic features were created.
Now, after creating 3D models of the warriors using new imaging technology, University College London researchers have found the statues were perhaps modeled after real soldiers rather than given standard-issue noses, ears, and mouths "via a sort of Mr. Potato Head strategy," explains archaeologist Andrew Brevan.
Their ears offered up the greatest clue: Ears vary so much among humans that they're "as effective as a fingerprint" in terms of identification, he says.
Researchers studied the left ears of 30 warriors and found "considerable variation," reports National Geographic. As the researchers wrote in the Journal of Archaeological Science, "This tentatively supports the hypothesis that the warriors were intended to constitute a real army. ... It remains to be seen whether the ears themselves exhibit comparable levels of individuality to what we might expect in a real population of adult males (as seems likely from the warrior height distribution)." That last statement is a reference to a 2003 study published in Antiquity in which the height of 734 terracotta warriors was analyzed; researchers found "the size of the terracotta figures could well represent the true physical stature of the Chinese infantry." (Newly discovered bones may solve a fascinating Greek mystery.)
This article originally appeared on Newser: How Was Terracotta Army Made? Ears Reveal Clue
More From Newser