How NASA is tracking Tropical Storm Harvey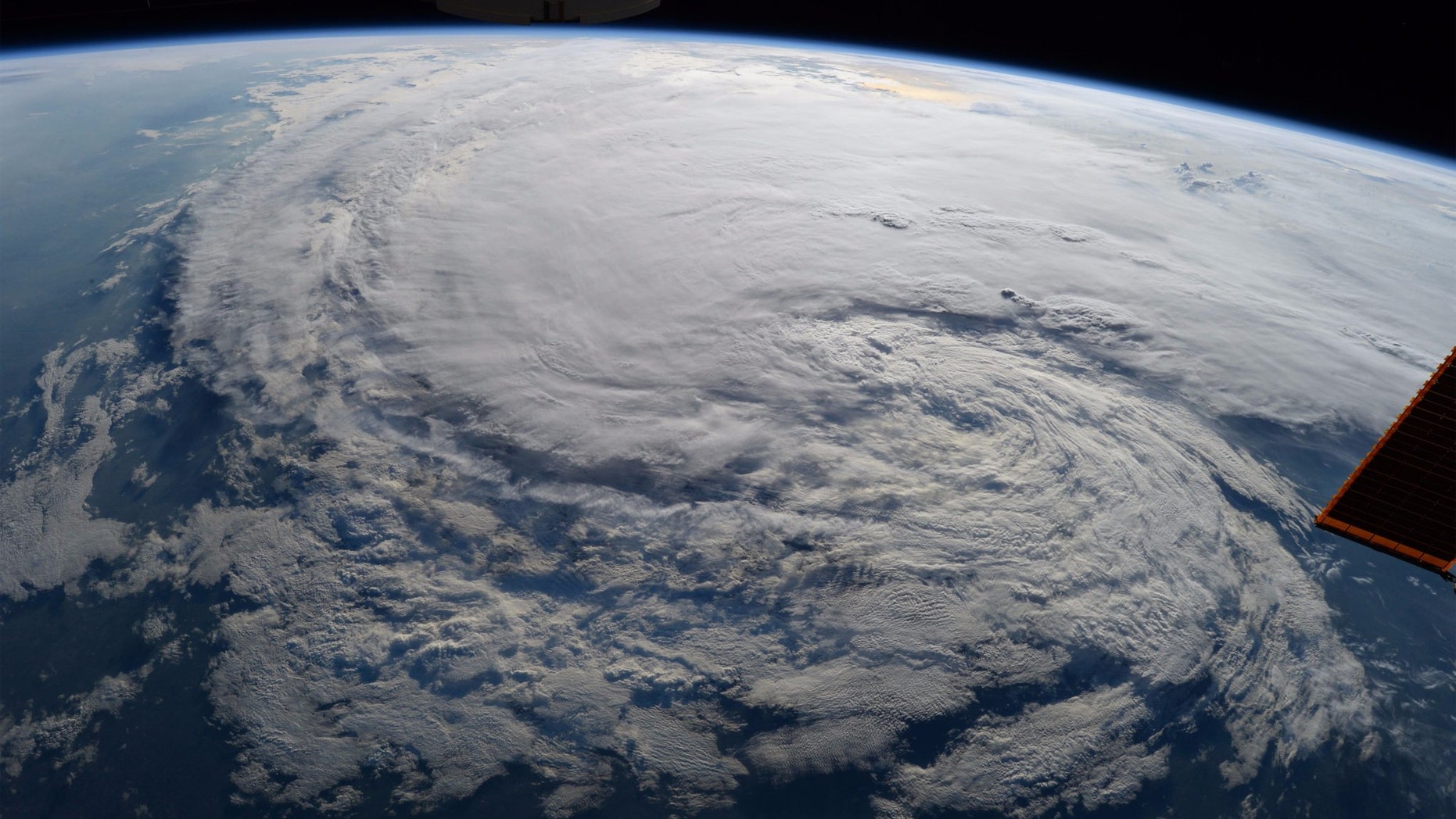 NASA is using a host of technology to track Tropical Storm Harvey, which made landfall again Wednesday.
The government agency is harnessing satellites and other platforms, including aircraft and even the International Space Station to provide continuous updates and new data on the storm.
NASA has used items such as the MODIS (Moderate Resolution Imaging Spectroradiometer) on the agency's Aqua satellite to capture clouds over Dallas. Data from NOAA's GOES-East satellite has been harnessed by NASA's Goddard Space Flight Center in Greenbelt, Maryland to capture the storm's center of circulation with thunderstorms that are located in the center of Harvey, according to Phys.org. These thunderstorms have stretched as far east as Louisiana.
TROPICAL STORM HARVEY: IS TWITTER BECOMING THE NEW 911?
"NASA focuses on developing new research capabilities that can be used by our partners in the operational and response communities," said Dalia Kirschbaum, Research Physical Scientist at NASA's Goddard Space Flight Center in a statement. "While we continue to innovate in the type of information from satellites, models, and airborne platforms, the main focus is to ensure that the partners that are responding operationally to this event have the information in the format that they need to make effective decisions on emergency response."
Kirschbaum added that NASA is continuing to make sure "that the data pipeline is as effective and useful as possible."
NASA has also used its Atmospheric Infrared Sounder (AIRS) instrument aboard the Aqua satellite to detail the flood threat from Harvey.
According to the data provided by AIRS, NASA was able to see the coldest cloud top temperatures and thunderstorms over the southern Texas coast, while also spotting an "area of intense precipitation" over southeast Louisiana.
As of Tuesday night, the storm had dumped nearly 52 inches of rain on the state of Texas, setting the preliminary record for a tropical storm, according to data from the National Weather Service.
The storm has done significant amounts of damage, with more expected to come. According to the Federal Emergency Management Agency, approximately 30,000 have applied for mass care and medical care and 195,000 have applied for federal assistance.
The U.S. Coast Guard is also using heat maps to find trapped people, as well as taking surplus 911 calls, at the rate of 1,000 calls per hour.

Fox News' Catherine Herridge contributed to this story.