How NASA astronauts spent Christmas on the International Space Station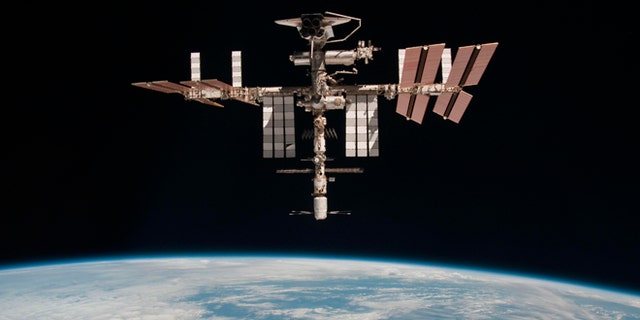 It's unclear if Santa himself made any deliveries to the NASA astronauts on the International Space Station (ISS) in time for Christmas Day.
After all, such a journey would entail his reindeer whizzing up to 17,500 miles an hour – without air – to reach the crew hovering 250 miles above the Earth.
But there were at least some gifts floating under – or over, or besides, depending on one's perspective – the tree inside the station for those celebrating the holiday far ... very far, from home. A Cygnus cargo spacecraft arrived last month carrying presents from family members, all wrapped and ready for Christmas day.
So what's involved in a jolly holiday in space? American NASA astronauts Joe Acaba, Mark Vande Hei and Scott Tingle spent their day relaxing with fellow Expedition 54 members Anton Shkaplerov, and Alexander Misurkin, both Russians, and Japanese astronaut Norishige Kanai. A smiling Vande Hei even tweeted out a picture of himself floating about in a Santa hat below some stuffed stockings.
"We have packages and gifts from our families and friends," Shkaplerov assured the press on Dec. 16, in a prelaunch press briefing before taking off for the ISS.
TRUMP WANTS TO SEE NASA BOOTS ON THE MOON
The Christmas Day agenda for the astronauts – who were granted the day off, meaning no scientific experiments or tests were required – involved talking to their families and enjoying a special meal, NASA spokesperson Dan Huot told Space.com.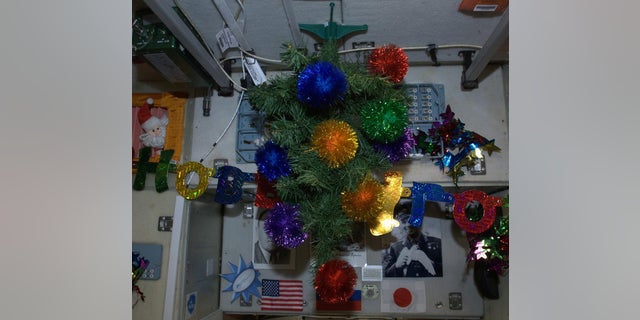 While this year's menu wasn't unveiled, last year's merry feast featured turkey, corn-bread stuffing, hot cocoa and gingerbread cookies.
Two days before Christmas, the crew orbiting earth gathered around a projector screen for a special screening of "Star Wars: The Last Jedi," during which Hei tweeted a picture of the "Space Station movie night, complete with 'bungee cord chairs,' drink bags, and a science fiction flick!"
The Expedition 54 crewmembers are focusing how cells change in space, and a few days before Christmas collected their own blood samples for further analysis. The crew will complete some 250 different experiments during their exploration for this mission, which ends in June.