'Holy grail' of shipwrecks found?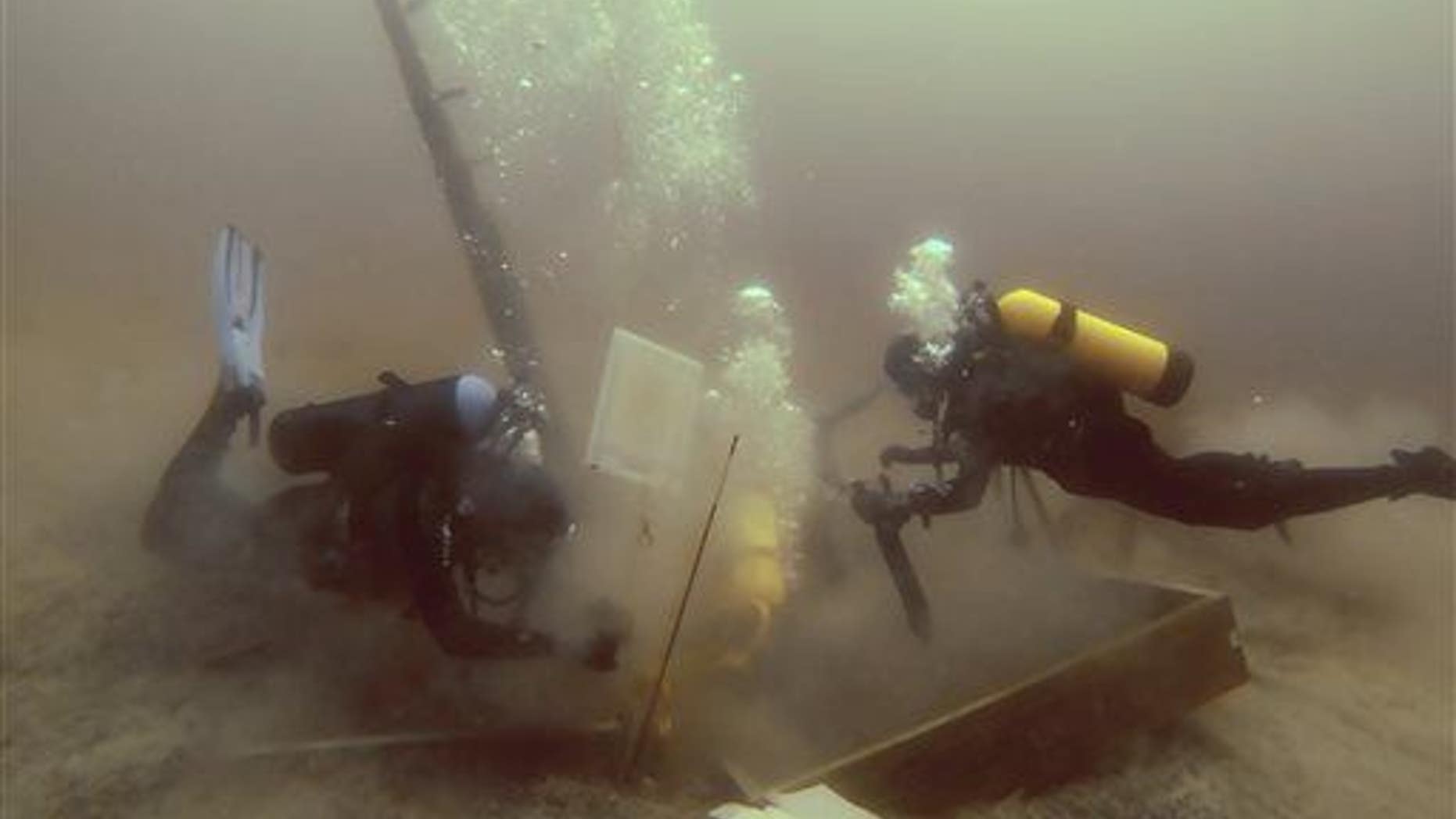 There are thousands of shipwrecks at the bottom of the Great Lakes, but one of the very first full-sized ship to go down has been one of the hardest to find.
The Griffin, built by French explorer Robert de la Salle, sank in Lake Michigan in 1679 and divers Kevin Dykstra and Frederick Monroe say they are sure they have finally found it.
The pair tell WZZM13 that they spotted the wreck in 2011, but waited until now to reveal the discovery of what some call the "holy grail" of Great Lakes shipwrecks while they consulted experts.
There are "no cables, no cabin, and no smokestacks," no mechanical devices of any kind, and a carving on the front of the ship strongly resembles 17th-century French carvings of griffins, Dykstra says.
Dykstra says the pair weren't even looking for the elusive wreck, but were on the trail of $2 million in Confederate gold coins believed to have been in a box car pushed off a ferry to save it from sinking during a severe storm in the late 1800s.
"We found the mystery ship, the Griffin; now we're going to find the gold," he says. Another wreck hunter, however, said earlier this year that he was "99.9% sure" he had found the remains of the Griffin.
Since 1981, Steve Libert has spent more than $1 million and made more than 1,000 dives searching for the wreck, according to a New York Times profile last year.
(A sunken ship with a somewhat tragic story attached was found in Lake Superior in August.)
This article originally appeared on Newser: Divers: We've Got 'Holy Grail' of Shipwrecks
More From Newser