Heidi the Cross-Eyed Opossum Closes Eyes Forever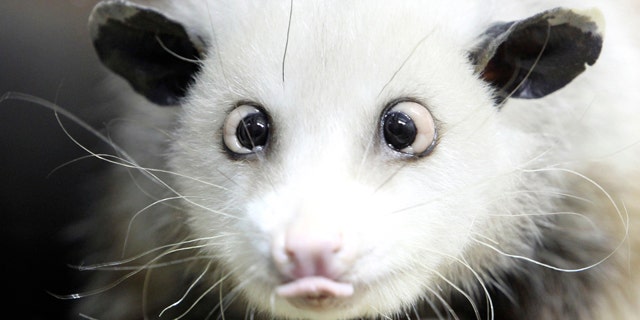 NEWYou can now listen to Fox News articles!
LEIPZIG, Germany – Heidi, a cross-eyed opossum who became an Internet sensation in Germany, winning three times more Facebook admirers than Chancellor Angela Merkel, is dead, her zoo said Wednesday.
"The cross-eyed opossum Heidi has closed her eyes for ever," said the zoo in Leipzig, eastern Germany.
The animal, aged three and a half, had been treated for health problems for weeks and zoo officials decided to put her down "to spare her further pain and suffering."
Heidi's distinctive eye problem was thought to be due to a poor diet before she was abandoned in the United States, or because she was overweight, leading to fat deposits behind her eyes.
The unusual-looking opossum is the latest in a long line of animal stars to capture German hearts.
A polar bear called Knut in Berlin became a global media star in 2007, even appearing on the front page of Vanity Fair magazine, before plunging the country into shock with his sudden death earlier this year.
Then, during the last football World Cup in South Africa, an octopus named Paul shot to global stardom by correctly "predicting" the results of eight out of eight matches.
Heidi's Facebook page is "liked" by 332,963 people, compared to around 107,139 for Merkel.