Hawaii's beaches covered with debris, some from 2011 tsunami, study finds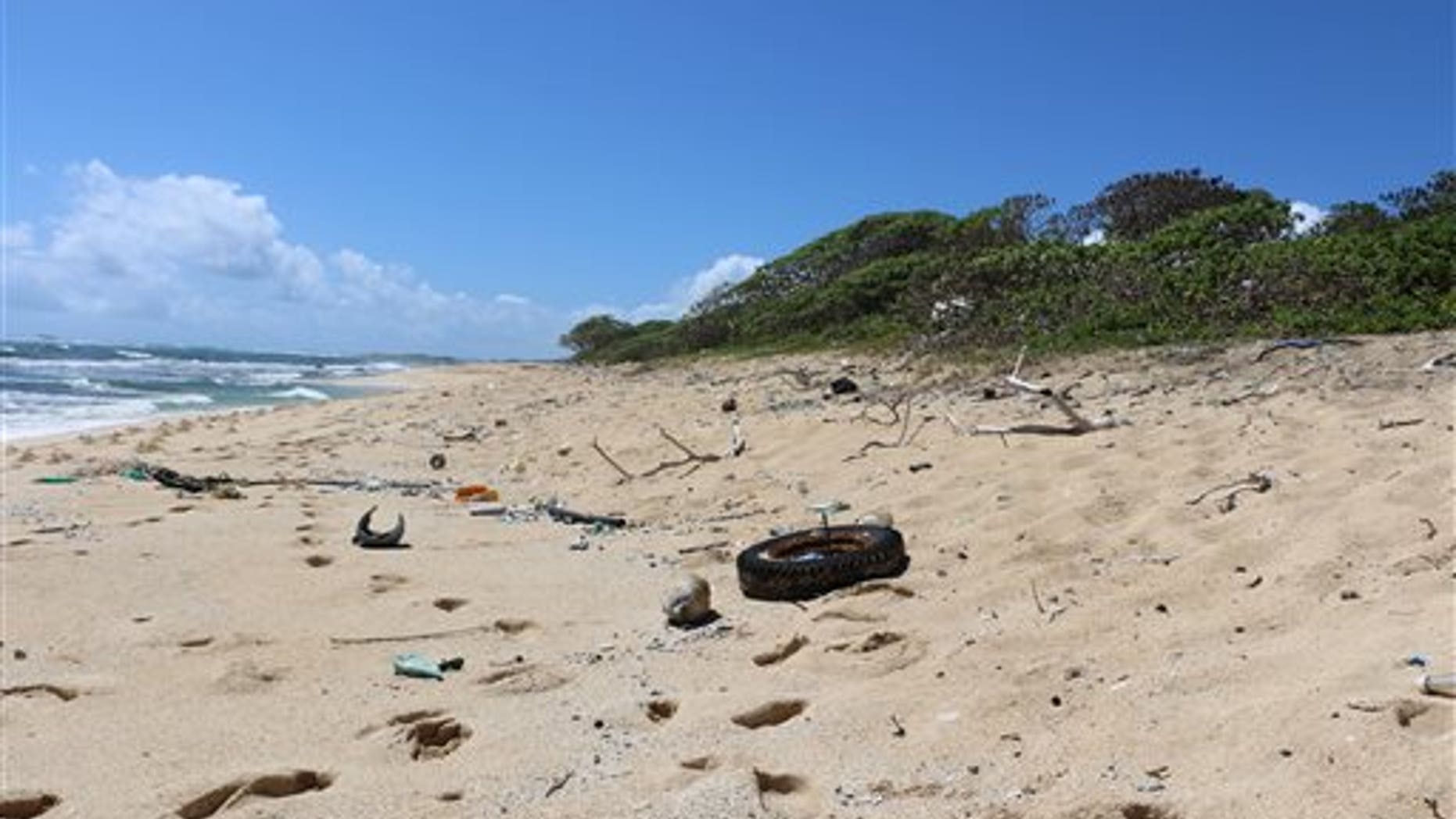 Aerial surveys of Hawaii's coastlines have found thousands of pieces of debris, much of it plastic, and a small amount of debris from the 2011 tsunami in Japan, the state's Department of Land and Natural Resources (DLNR) has announced.
The surveys of the beaches were carried out from August to November of last year, and were funded by Japan's environment ministry. In addition to the plastic, they found items like buoys, tires, and even vessels.
The island of Niihau had the most debris, with officials finding 7,871 pieces, 46 percent of it plastic. Other common items were buoys and floats, the DLNR said in a statement posted to Facebook. They found 2,200 pieces of debris on the island of Hawaii, 52 percent of it plastic, and 1,849 pieces on Kauai's coastline, nearly half of it plastic.
Related: Sunken American WWII torpedo bomber discovered in Pacific
"This survey found a very limited amount of debris associated with the Japan tsunami," Suzanne Case, the DLNR chair, said in the statement. "Most of what was mapped is common, everyday items that someone haphazardly tossed onto the ground or directly into the water. These items get caught up in ocean currents and unfortunately much of it eventually lands, mostly on north and east facing shores."
On the island of Molokai, for example, the surveys found nearly 2,900 debris pieces, roughly a third of it plastic and about another third buoys and floats.
The survey used an aircraft to capture high-resolution imagery of the coastlines, and then experts focused on sections of about 650 to 980 feet, and analyzed the debris they saw, Kirsten Moy, the department's marine debris coordinator, said in a video about the study.
"We were finding vessels, and abandoned shipping containers," she said.
Related: Watch this endangered monkey 'chat' with a camera
The study did not examine individual pieces of debris to determine where they came from, but rather looked at the sizes and types of trash, as well as their locations, to determine what amount was produced by the 2011 tsunami and earthquake in Japan and what was not.
The survey was paid for by the Ministry of Environment of Japan using the Japan Tsunami Gift Fund and commissioned by the Department of Land & Natural Resources and North Pacific Marine Science Organization.
The 2011 magnitude-9.0 earthquake off the coast of northern Japan unleashed a massive tsunami. More than 19,000 people were killed, and power to a nuclear plant was cut off, triggering multiple meltdowns in the world's second-worst nuclear disaster.
Related: Tiger population estimate sparks controversy
Debris from the earthquake and tsunami has been found across the Pacific, including in Hawaii where Japanese boats and other items have washed ashore.
The Associated Press contributed to this report.