Have Israeli archaeologists uncovered the long-lost tomb of the Maccabees?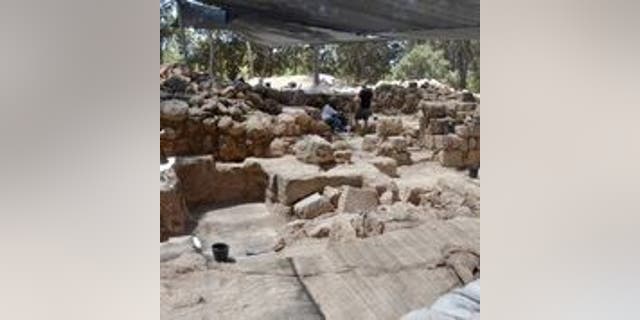 NEWYou can now listen to Fox News articles!
A large mausoleum recently uncovered in Israel may be the Tomb of the Maccabees, the celebrated Jewish family that led an uprising against the Greeks in the second century B.C. Archaeologists, however, are still searching for conclusive evidence that the site is the Maccabees' final resting place.
The Israel Antiquities Authority, working with local residents and volunteers, recently excavated the site near the city of Modi'in, 19 miles northwest of Jerusalem, long rumored to be the Maccabees' tomb.
Related: Board game pieces found in settlement built on Roman military fort
The Maccabees – Matityahu the Hasmonean and his five sons were from the ancient city of Modi'in. The archaeological site at Horbat Ha-Gardi is close to the Arab village of Al-Midya, which bears a similar name to that of the ancient Modi'in, and attracted nineteenth-century archaeologists.
The tomb is described in two 2,000-year-old books – 'The Book of the Maccabees' and the 'Antiquities of the Jews', which was written by ancient historian Josephus Flavius. Described as a tall, impressive structure surrounded by columns, the mausoleum was covered with pyramid-like roofs and was said to overlook the sea.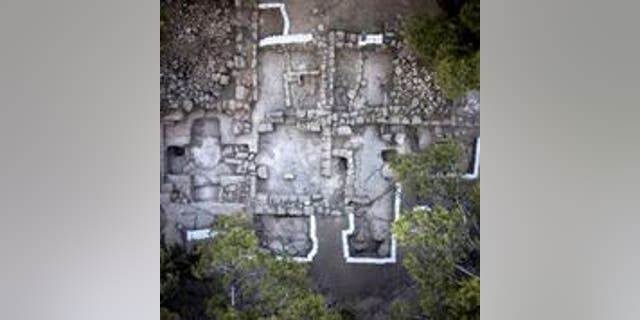 Amit Re'em, who managed the recent Horbat Ha-Gardi excavation for the Israel Antiquities Authority, told FoxNews.com that the tomb certainly bears a resemblance to the one described in the ancient books. "It was circled with pillars," he said, adding that the tall building had pyramid-style structures on its roof. "People could see it from the sea, from [the coastal city of] Jaffa."
An excavation of the tomb by Charles Clermont-Ganneau in the late nineteenth century revealed mosaics adorned with a cross on the floor of the burial vaults, prompting the French archaeologist to assert that the site is Christian in nature. The tomb was then abandoned by archaeologists until the recent attempt to reveal its secrets.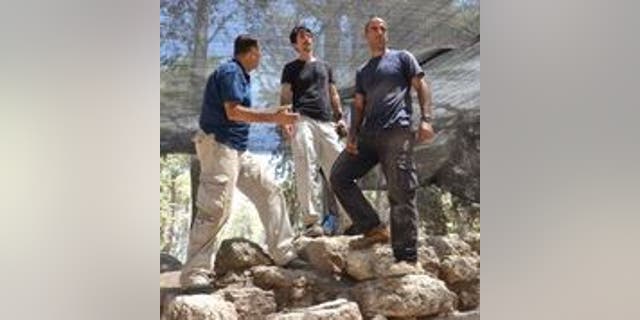 "It's a wonderful site, it's a beautiful site," Re'em told FoxNews.com. "We re-exposed the tomb chamber and the mosaic with the decoration of the cross."
The archaeologist noted that the Maccabees had a place of honor in early Christianity, which could explain the cross decoration, and speculated that early Christians may have re-dedicated the burial tomb, a theory also put forward by Clermont-Ganneau. However, Re'em acknowledged that there is still insufficient archaeological evidence to identify the Maccabees' tomb.
"We're still searching, we're looking for the smoking gun, the hard evidence that will enable us to tell people that this is the Tomb of the Maccabees," he said.
Related: 16 pyramids discovered in ancient cemetery
Unfortunately, some of the building seen by nineteenth-century archaeologists had been robbed, with its stones used to construct nearby settlements.
The Israel Antiquities Authority, which financed the tomb excavation from its budget, says that additional resources are now needed to glean as much information as possible from the site. "We're asking to continue excavating," said Re'em. "This is a place with a lot of riddles."
Follow James Rogers on Twitter @jamesjrogers