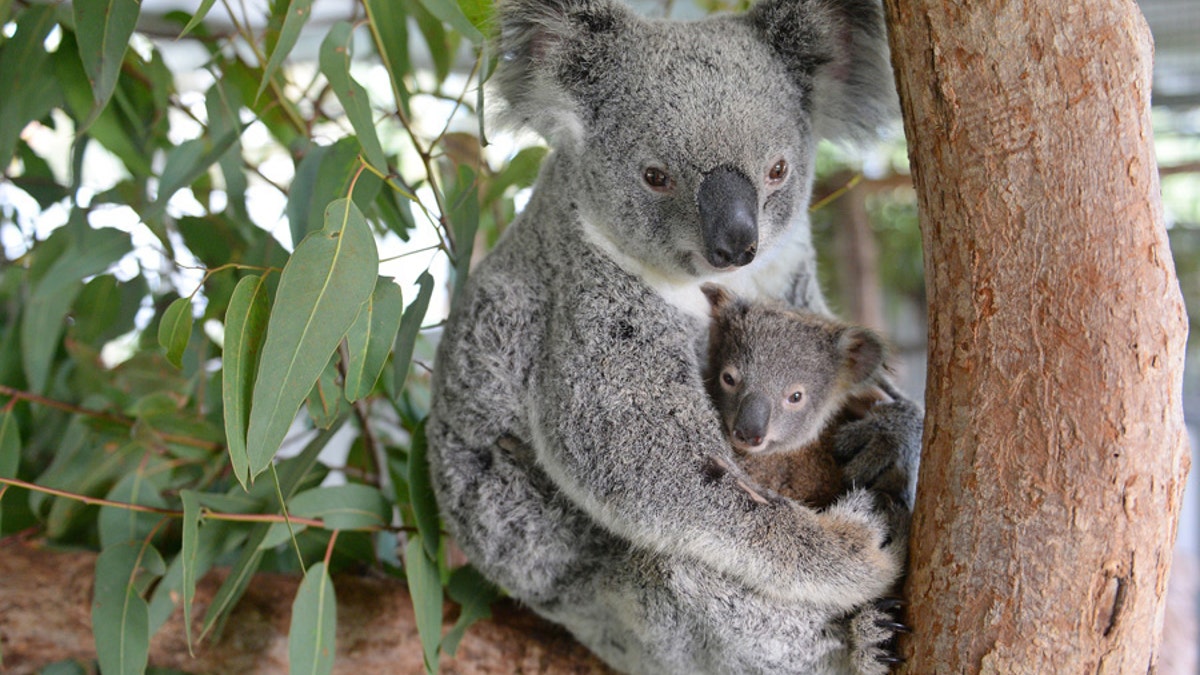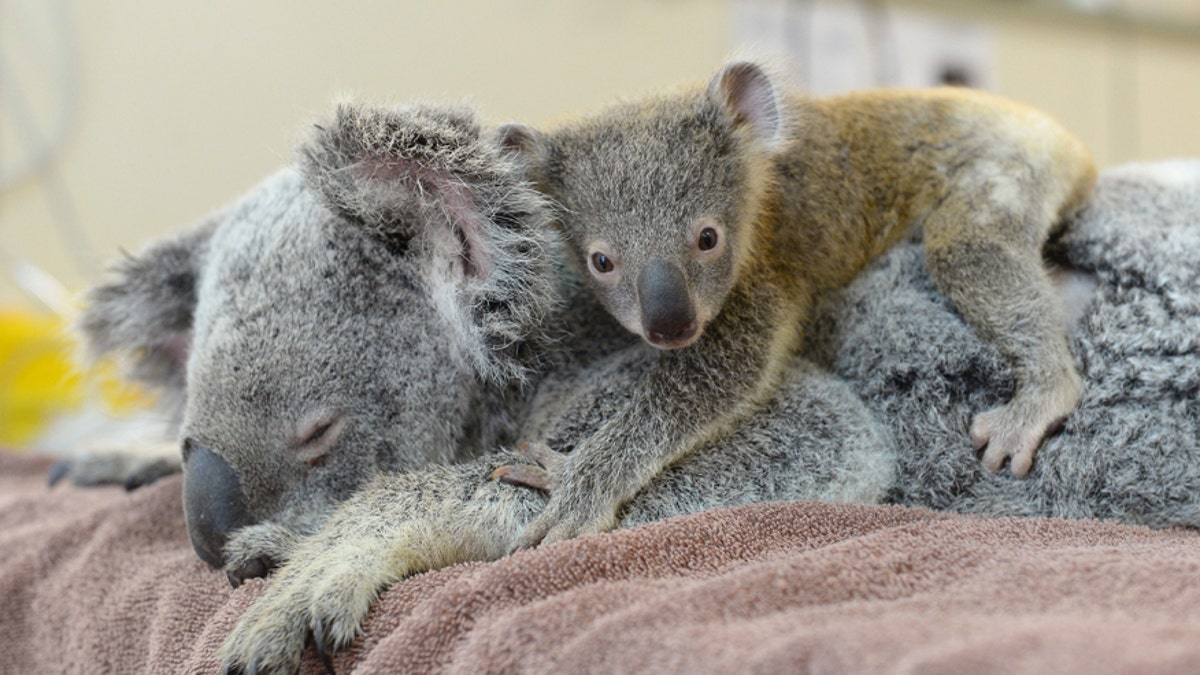 It's a happy ending for this adorable koala mom and her media star baby. A recent photo, which sparked plenty of social media buzz, showed Phantom the baby koala, or joey, clinging to his mother Lizzy while she underwent surgery at the Australia Zoo Wildlife Hospital in Queensland.
In a Facebook post on June 9 Australia Zoo Wildlife Warriors explained that Phantom and his mother were hit by a car west of Brisbane. While Phantom emerged from the ordeal unscathed, Lizzy underwent treatment for face trauma and a collapsed lung.
Related: Cute zoo babies
After the huge response to the initial image, the Australia Zoo Wildlife Hospital has provided an update on the pair. "Lizzy is recovering well after her surgery," it explained, in a statement emailed to Fox News. "She's been given antibiotics and is improving every day in care at the hospital. Phantom is putting on weight as well which is a great sign for the health of both mother and baby."
Related: New York zoo welcomes tiny deer fawn
The zoo anticipates that Lizzy and Phantom will soon be ready to return to the wild.