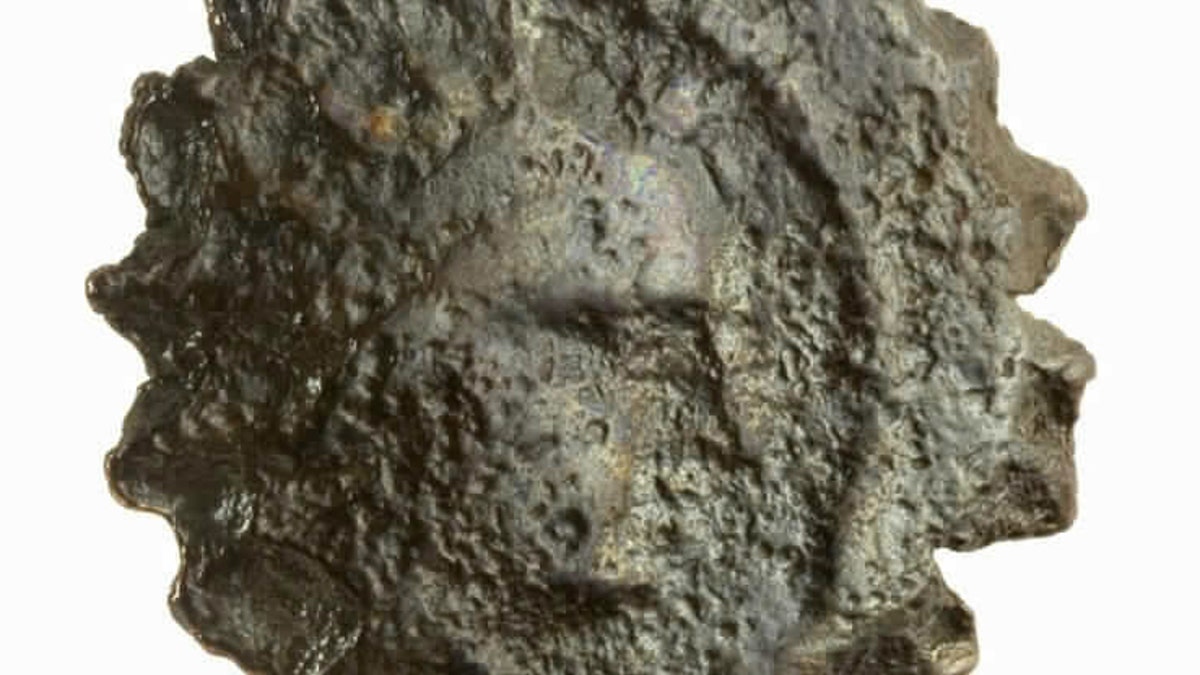 An ancient coin from the time of King Antiochus IV Epiphanes, who features in the Hanukkah story, has been discovered at Jerusalem's Tower of David.
The Tower of David is a medieval citadel located near the Old City of Jerusalem's Jaffa Gate. The citadel, a UNESCO World Heritage site, is built on the remains of an ancient fortification.
The amazing find was made during routine conservation work in the Tower's archaeological garden, according to a statement from the Tower of David Museum. Orna Cohen, the Tower of David's chief conservation officer, saw a metallic object flash among the stones of a wall.
CONTENTS OF FIRST DISCOVERED PHILISTINE CEMETERY REVEALED
On close inspection, the archaeologist realized that the coin was a bronze-leaf cent, which was used in Jerusalem during the reign of King Antiochus IV Epiphanes in the second century B.C.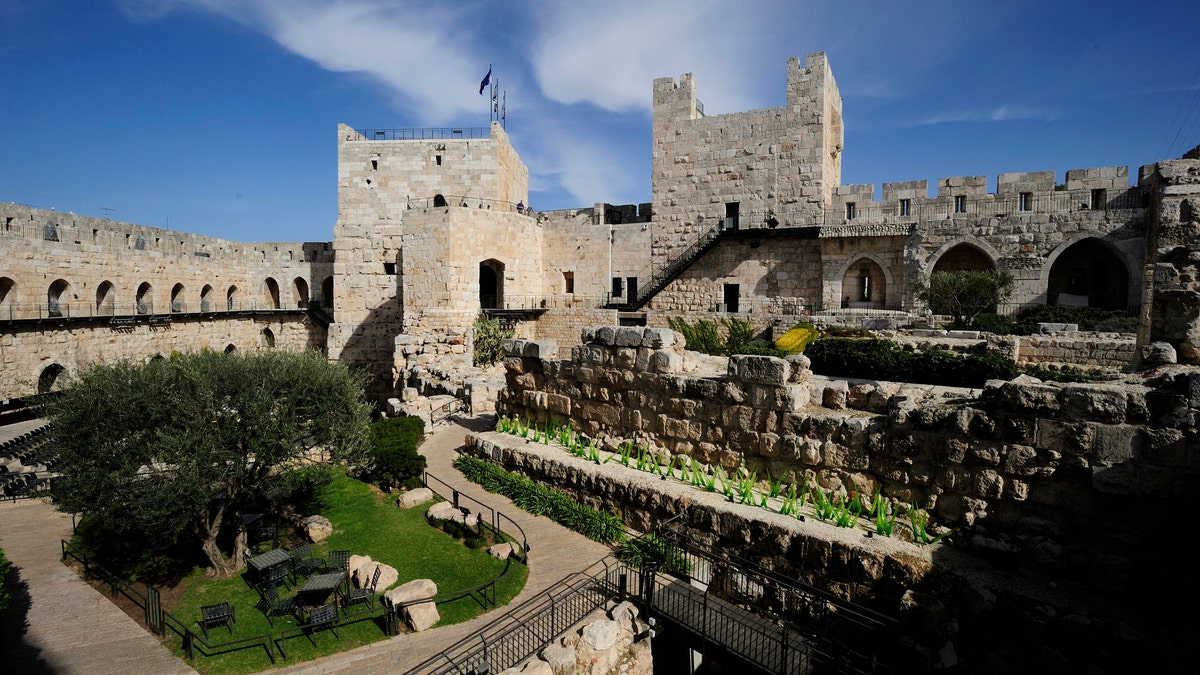 A portrait of Antiochus' head is engraved on one side of the coin. A goddess shown wrapped in a scarf is on the other side of the coin.
A Greek king of the Seleucid Empire that spanned much of the ancient Middle East, Antiochus' persecution of the Jews of Judea and Samaria sparked the Jewish Maccabees' revolt between 167 and 160 B.C.
UNDERWATER HEBREW TABLET REVEALS BIBLICAL-ERA RULER OF JUDEA
The Maccabees were victorious over the Seleucids and reclaimed Jerusalem's Temple. The victory and the miracle of a menorah that burned for eight days with only one day's worth of oil, according to Jewish tradition, are marked by the festival of Hanukkah.
The coin was found near walls that cut through the center of the citadel's courtyard next to a tower base built during the time of Yonaton and Shimon, brothers of Judah the Maccabee, who led the Maccabees' revolt. Stones from ancient missile launchers called ballista, as well as iron arrowheads, have been discovered during excavations at the Tower of David.
It is hard to give an exact date for the coin, according to the Tower of David Museum, but it is known that the coins were minted in the city of Acre. The coin has been dated to sometime between 172 and 168 B.C.
This year the Jewish holiday of Hanukkah starts on the evening of Dec. 24 and ends on the evening of Jan. 1 2017.