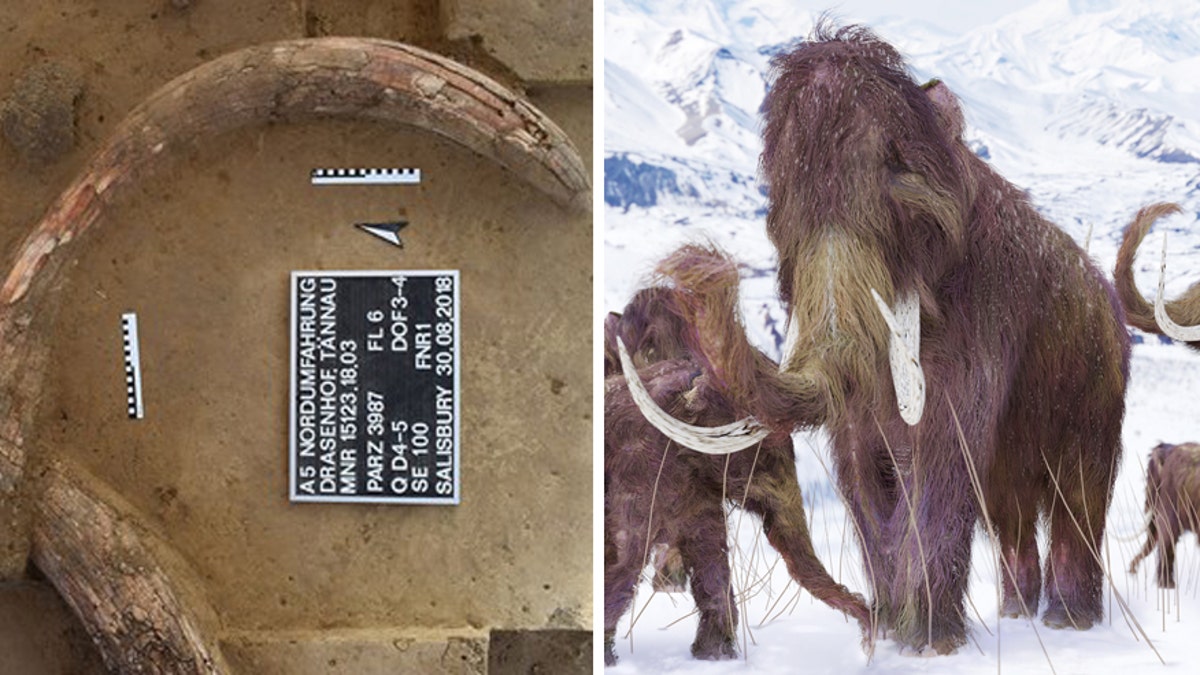 Archaeologists in Austria have uncovered a gruesome 'kill site' where Stone Age people slaughtered mammoths.
The site, which was found during construction of a new bypass in Drasenhofen on the Czech border, contains mammoth tusks and bones. The remains have been dated to between 18,000 and 28,000 years ago.
"This Paleolithic 'kill site' is the first one in Austria that has been excavated and analyzed according to the latest methods," said Martin Krenn of Austria's Federal Monuments Office, in a statement. "It gives us a sensational view of the way of life of the Palaeolithic people."
SCIENTISTS WANT TO CLONE THIS EXTINCT, FROZEN PREHISTORIC HORSE
Tools have also been discovered at the excavation site, providing clear evidence of human ancestors, as well as other animal remains.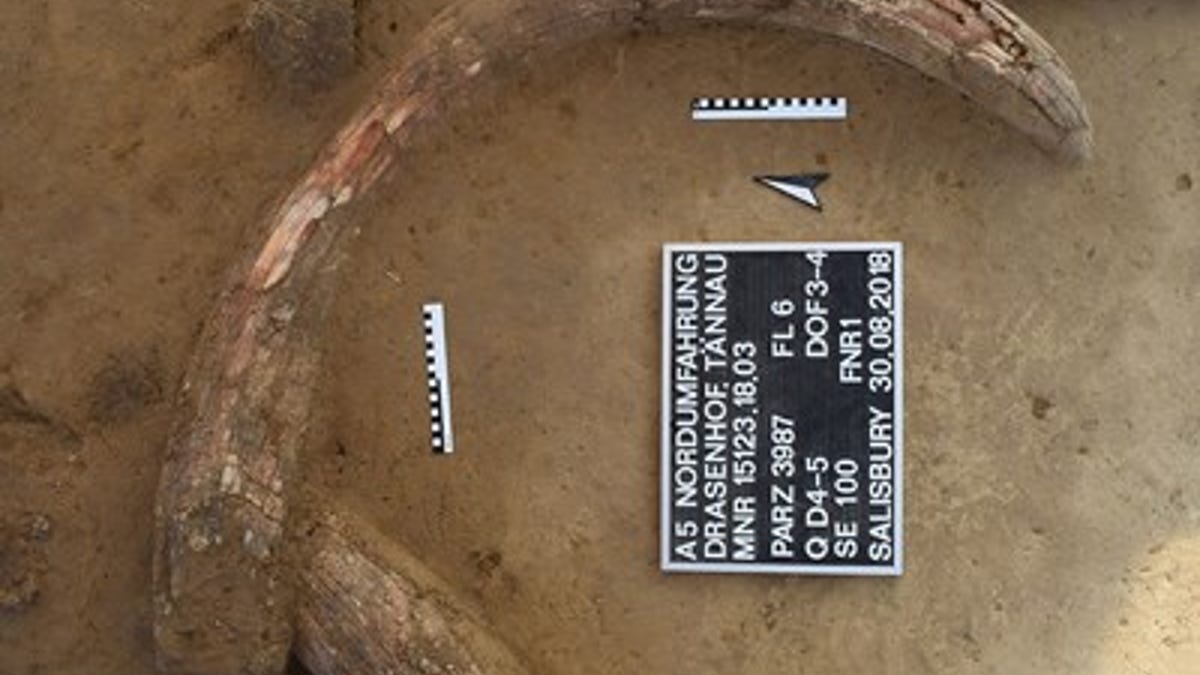 The 'kill site' covers 172 square feet.
In a statement, road construction and management company ASFiNAG noted that nearby graves have been attributed to ancient Europeans, known as the Bell Beaker people. The culture is named for its use of vessels that resemble an upturned bell. The cemetery is believed to date to from about 2,600 B.C. to 2,200 B.C.
EXTREMELY RARE WOOLLY MAMMOTH BONE FOUND ON BEACH
An early Bronze Age settlement dating from about 2,300 B.C. to 1,800 B.C. has also been found in the area, which is likely linked to the cemetery. A number of storage pits and the remains of houses have been discovered, including a large building measuring 65.6 feet by 20 feet.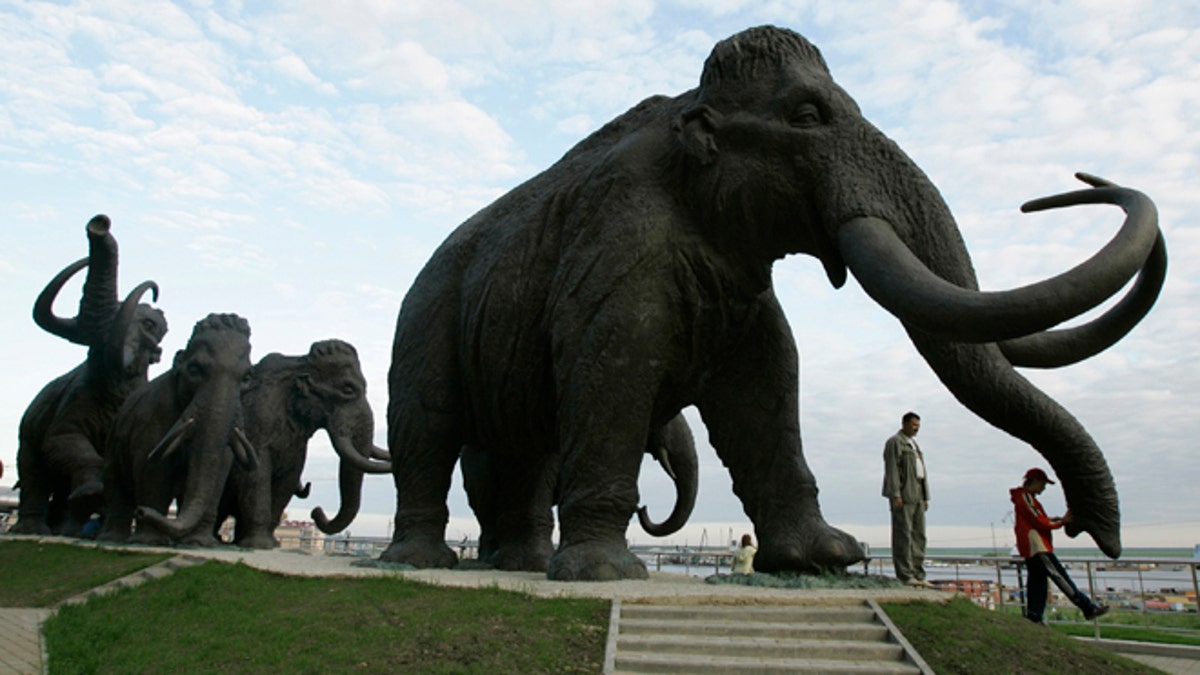 The 'kill site' is the latest find to shed fascinating new light on the prehistoric era. The perfectly-preserved remains of a now-extinct prehistoric horse, for example, were recently discovered in permafrost in the Siberian region of Yakutia.
Scientists are analyzing the remains, estimated to be 30,000 to 40,000 years old, in an effort to clone the animal.
FROZEN WOOLLY MAMMOTH FOUND IN SIBERIA COULD BE NEW SPECIES, RESEARCHERS SAY
Other remarkable finds have been made in Siberia. In 2013, a 40,000-year-old wooly mammoth carcass was unearthed on remote Maly Lyakhovsky Island in Northern Siberia. The well-preserved remains, combined with advances in genetic research, fueled discussion about whether the extinct creature could be cloned.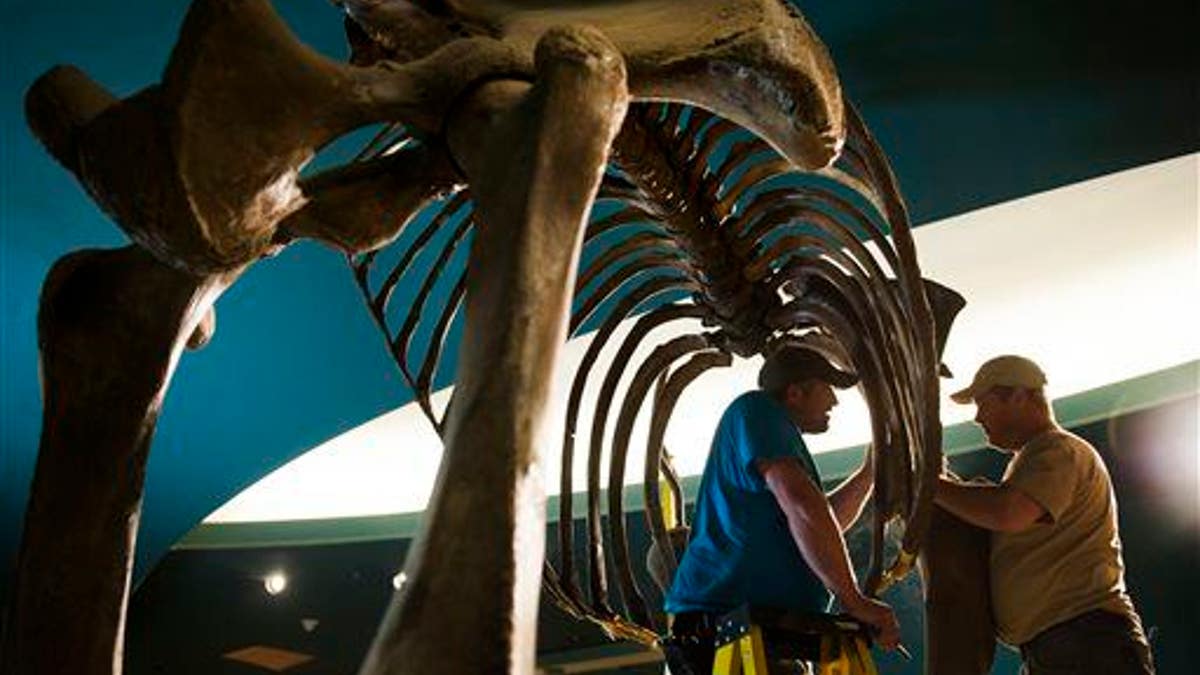 Earlier this year, a fossilized "pygmy" wooly mammoth was also uncovered on Siberia's Kotelny Island, which experts say may be a new species.
In 2015, the well-preserved remains of long-extinct cave lion cubs were also found in Siberia. The discovery marked the first time that humans had set eyes on the species in more than 10,000 years.
CAN THE LONG-EXTINCT WOOLLY MAMMOTH BE CLONED?
Earlier this year, an extremely rare woolly mammoth bone was found on a beach in Scotland.
In 2012, a nearly complete skeleton of a woolly mammoth was unearthed in France, much to the delight of archaeologists.
Fox News' Chris Ciaccia, Walt Bonner and The Associated Press contributed to this article.
Follow James Rogers on Twitter @jamesjrogers