Granddad, the world's oldest aquarium fish, dies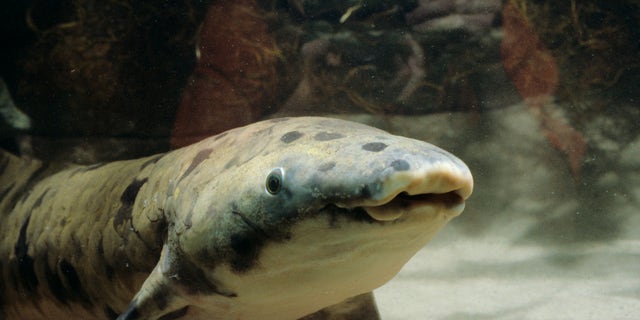 On Monday, Chicago's Shedd Aquarium announced the passing of Granddad the lungfish, one of its most iconic and beloved family members for more than 80 years.
Known to "love his leafy greens" and have a penchant for "Earthworm Wednesdays," Granddad is the longest-lived of any fish in a zoological setting in the world, according to the aquarium. He first joined the aquarium's lineup as one of two lungfish it acquired from the Taronga Zoo and Aquarium in Sydney, Australia.
FISH CAN'T TALK, SO THEY PEE INSTEAD
The duo was scouted during a 1933 Pacific collecting exhibition in an attempt to attract visitors at the nearby "A Century of Progress International Exhibition." Through the decades, Granddad has charmed and amused roughly 104 million visitors, according to Shedd Aquarium.
In a press release on the aquarium's website, Shedd Aquarium wrote that Granddad was humanely euthanized on Sunday due to a rapid decline related to aging. Granddad first displayed disinterest in his diet, and then stopped eating altogether. The aquarium examined the fish and found signs of organ failure. Shedd Aquarium said it will conduct a full autopsy, even as early findings revealed that Granddad's condition was consistent with his geriatric age.
RUSSIAN FISHERMAN'S PHOTOS OF SCARY SEA CREATURES BECOME VIRAL SENSATION
"For a fish who spent much of his time imitating a fallen log, he sparked curiosity, excitement and wonder among guests of all ages," said Bridget Coughlin, Ph.D., the aquarium's President and CEO. Adding that visitors, "Would hear his story and learn about the incredible biology that makes his species a living fossil and one of the oldest living vertebrate genera on the planet."
Lungfish are protected species in Australia and possess the rare capability to breathe air. They have existed for over 380 million years and have remained relatively the same for over 100 million years, according to Shedd Aquarium.