Government Shutdown Threatens Space Shuttle Endeavour Mission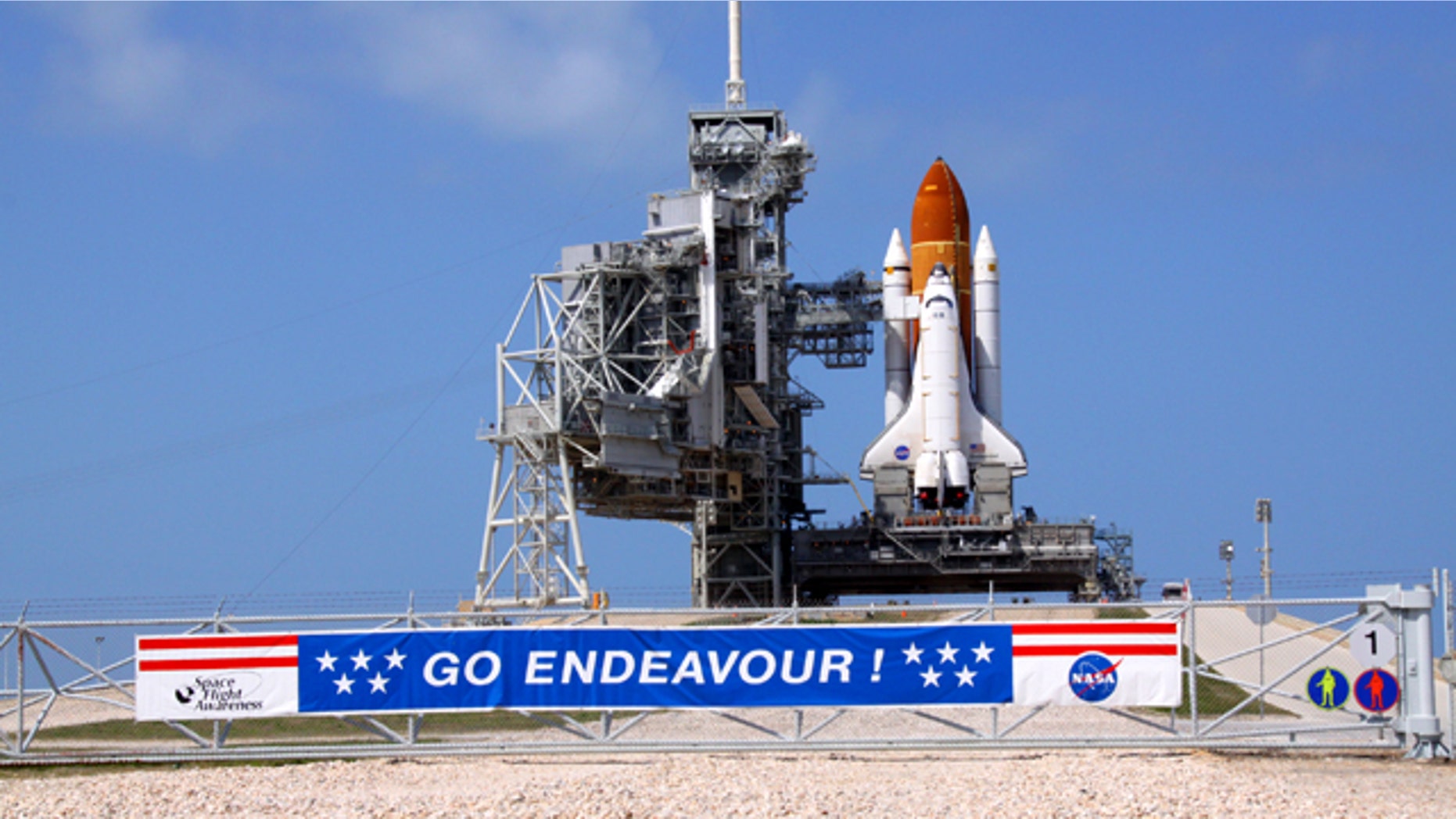 With the government shutdown looming, one federal employees may be reluctantly preparing for the furlough -- space shuttle Endeavor.
Disagreements over ideologies in the final hours of negotiations on Capitol Hill seemed deadlocked, and without a congressional resolution providing lawmakers more time to negotiate, the federal government shuts down at midnight Saturday morning. Depending on the length of the government shutdown, NASA will be forced to halt the majority of preparation work being done on Endeavor -- and postpone the April 29 launch until a later time.
Up until the launch date, NASA allocates a certain amount of contingency days -- days in which work can be cut short and the launch will be able to happen according to schedule. As of today, nine contingency days are left, including weekends. If the government shutdown lasts a little over a week, Endeavor will be on the ground longer than expected.
"We would have a minimal staff on hand to make sure everything is safe and to ensure the shuttle is safe," Stephanie Schierholz, a spokesperson for NASA, told FoxNews.com. " But essentially, we wouldn't be working. We couldn't do any processing to get us ready for the shuttle launch; we won't be ready in time."
After previously planned layoffs today, 2,100 NASA civil servants and 10,500 contractors are employed by the space program. If Congress fails to come up with a compromise before midnight, the majority of those employees will not be showing up to work on Monday.
Despite the potential impediment the shutdown may present, U.S. Rep. Gabriel Giffords announced her plans to  attend the April 29 event, captained by her husband Mark Kelly. After the launch, members of Giffords' staff will hold a press conference to discuss the event and her reaction to her husband's latest mission.
This isn't the first time a government shutdown has impacted NASA's operations.
For example, in November 1995, President Clinton and congressional Republicans -- led by then House Speaker Newt Gingrich -- couldn't come to an agreement in time, explained Space.com. The result: A shutdown ensued right in the middle of space shuttle Atlantis' STS-74 mission to Russia's Mir space station.
NASA employees considered essential to that mission stayed on. But many other workers were furloughed, including NASA's public affairs office. The shutdown dragged on for three weeks.
NASA officials hope such an incident is avoided this time.
"Your contributions touch people's lives in so many significant ways, and I want you to know how deeply I appreciate your dedication and your expertise," wrote NASA chief Charlie Bolden in a memo to staff.
"Given the realities of the calendar, however, prudent management requires that we plan for an orderly shutdown should Congress be unable to pass a funding bill."
"We're a determined and resilient team and we'll get through this!" he wrote.