Gold ring and necklace discovered hidden in mug at Auschwitz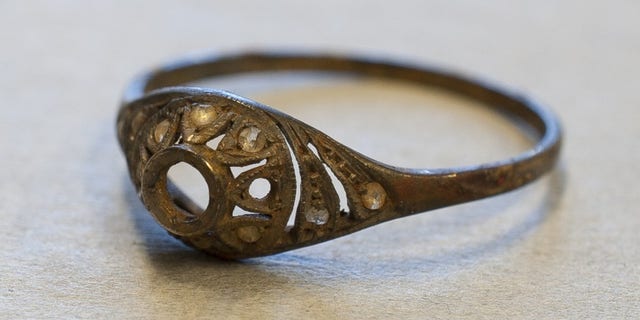 Staff at the Auschwitz Museum in Poland have discovered a decades-old secret concealed inside an everyday kitchen item: Hidden beneath the false bottom of an enamelled mug was a woman's gold ring and a necklace inside canvas, the museum and memorial at Auschwitz-Birkenau reported on Tuesday.
The mug had deteriorated over time, revealing the double bottom and the valuable contents below.
The Auschwitz Museum pointed out that the mug and its hidden contents are a reminder of the Nazi's methods as well as the hope that Jewish families clung to as they were deported to camps and had to decide what to bring with them.
"The Germans incessantly lied to the Jews deported for extermination. They were told about resettlement, work and life in a different location," Piotr Cywiński, the director of the museum, said in a statement. "They allowed the victims take with them little luggage. In this way, the Germans were confident that in the luggage - including clothes and items needed for life - they would find the last valuables of the deported families."
Related: New VR film will take viewers inside Anne Frank's hiding place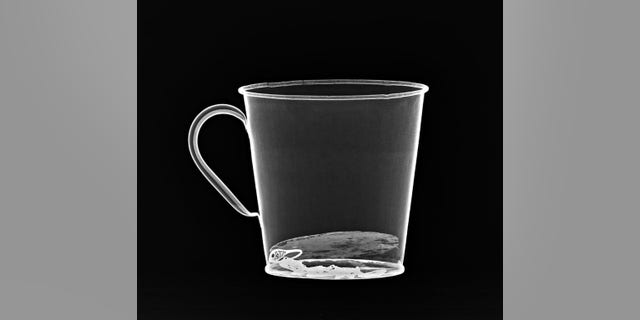 The practice of hiding valuables also shows that Jews "had a ray of hope that these items will be required for their existence," Cywiński added.
The Auschwitz Memorial has over 12,000 items of kitchenware, including cups, bowls, jugs, and crockery in its collections.
The Museum said that the valuables it had discovered in the mug would be stored in such a way to reflect how it had been hidden, "as a testimony to the fate of the Jews deported to the German Nazi concentration and extermination camp."