Georgia woman strangles, kills rabid bobcat after it attacks her: 'It came for my face'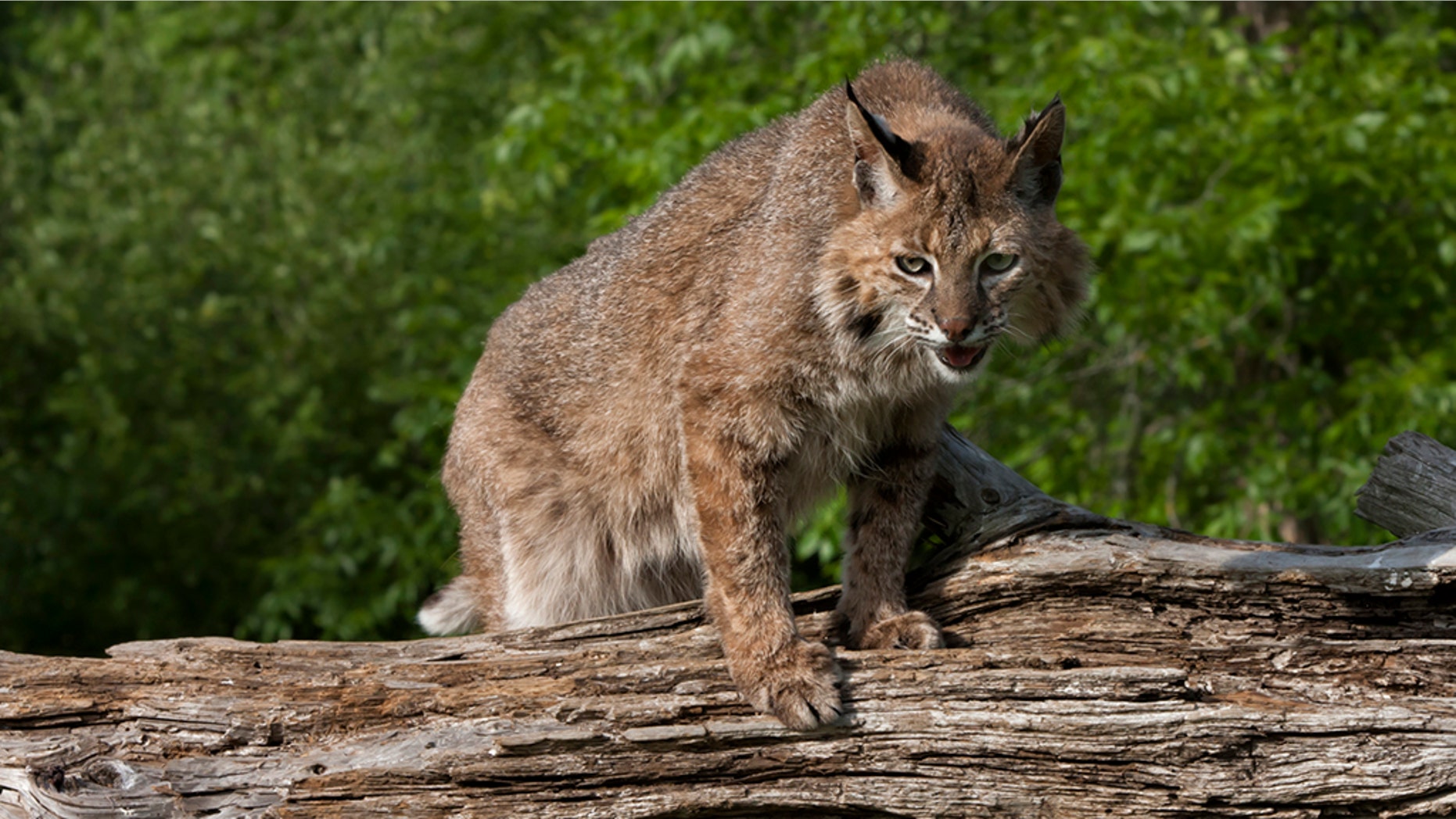 A Georgia grandmother claims she strangled a rabid bobcat to death after it jumped on her in an unprovoked attack.
DeDe Phillips, of Hart County, was taking a picture of a new bumper sticker that she placed on her truck when she heard the neighbor's dog frantically begin to bark. When she looked around, she saw a bobcat just steps away. The feline then "took two steps and was on top of me. ... It came for my face," Phillips, 46, told the Athens Banner-Herald.
"It caught me slightly on my face, but I got him before he could do much damage there. I took it straight to the ground and started inching my hands up to its throat. I knew that was the only way I was getting out of this," she recalled.
WOMAN WITH ARACHNOPHOBIA ORDERS KFC SO DELIVERY DRIVER WILL KILL SPIDER
Phillips told the publication she then began squeezing the cat's neck, forcing herself not to scream because her 5-year-old granddaughter was inside her home. She was fearful the cat would attack the young girl if she came outside.
After the cat appeared to be lifeless, Phillips yelled for her daughter-in-law and told her to call 911.
Shortly after, her son also arrived at the scene with a gun and a knife.
"My son stabbed it four or five times, but it never budged so I knew it was completely dead," she told Athens Banner-Herald.
Deputies with the Hart County Sheriff's Office later arrived, as did an ambulance to take Phillips to a local hospital, though she decided to drive herself. There, she was treated for a broken finger, as well as claw and bite marks to a large part of her upper body, including her chest, arms and legs, according to the Athens Banner-Herald.
15-FOOT GREAT WHITE SHARK SHOCKS SCUBA DIVERS ABOVE FLORIDA KEYS SHIPWRECK: 'GET ON THE BOAT!'
Officials told WJCL that the bobcat tested positive for rabies. Phillips has paid $10,000 for rabies vaccinations thus far.
On a fundraising page to help Phillips pay for the medical expenses, her family described her as a "lady who would give you the shirt off her back and will drop whatever she is doing to come help."
"She loves hard and is one heck of a woman! She is also having to go to a orthopedic doctor about her hands. She currently has very little use of them and is in a lot of pain," the post continued.
But despite her injuries, Philips told The Hartwell Sun that she's thankful no one else was injured.
"Thank God I am not a little woman," she said."Thank God it wasn't my daughter-in-law or my granddaughter."