Frog Dissections Go Virtual at California School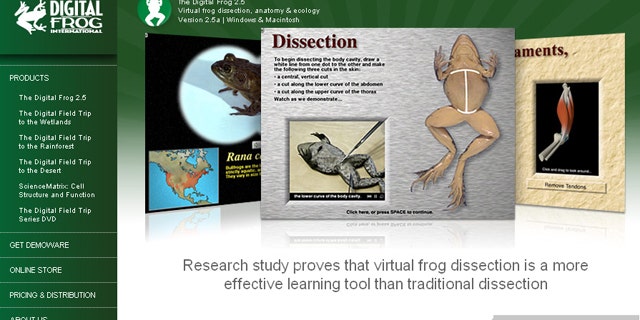 NEWYou can now listen to Fox News articles!
MORENO VALLEY, Calif. – A Southern California high school is taking the scalpel to frog dissections in biology class as it becomes the first U.S. school to take up animal welfare supporters' offer of free anatomy software.
Rancho Verde High School assistant principal Kevin Stipp tells the Riverside Press-Enterprise that it agreed to the deal with the Animal Welfare Institute and Save the Frogs to save money.
The animal welfare groups say they'll give Digital Frog 2.5 software licenses -- worth nearly $900 each -- to the first 25 schools that agree to give up dissections for five years.
Proponents of virtual dissection programs say they are more humane and safer than touching animals preserved with formaldehyde, but some critics say the simulations can't compare to holding a real animal organ.