'Freaked out' bear gets trapped in Alaska family's house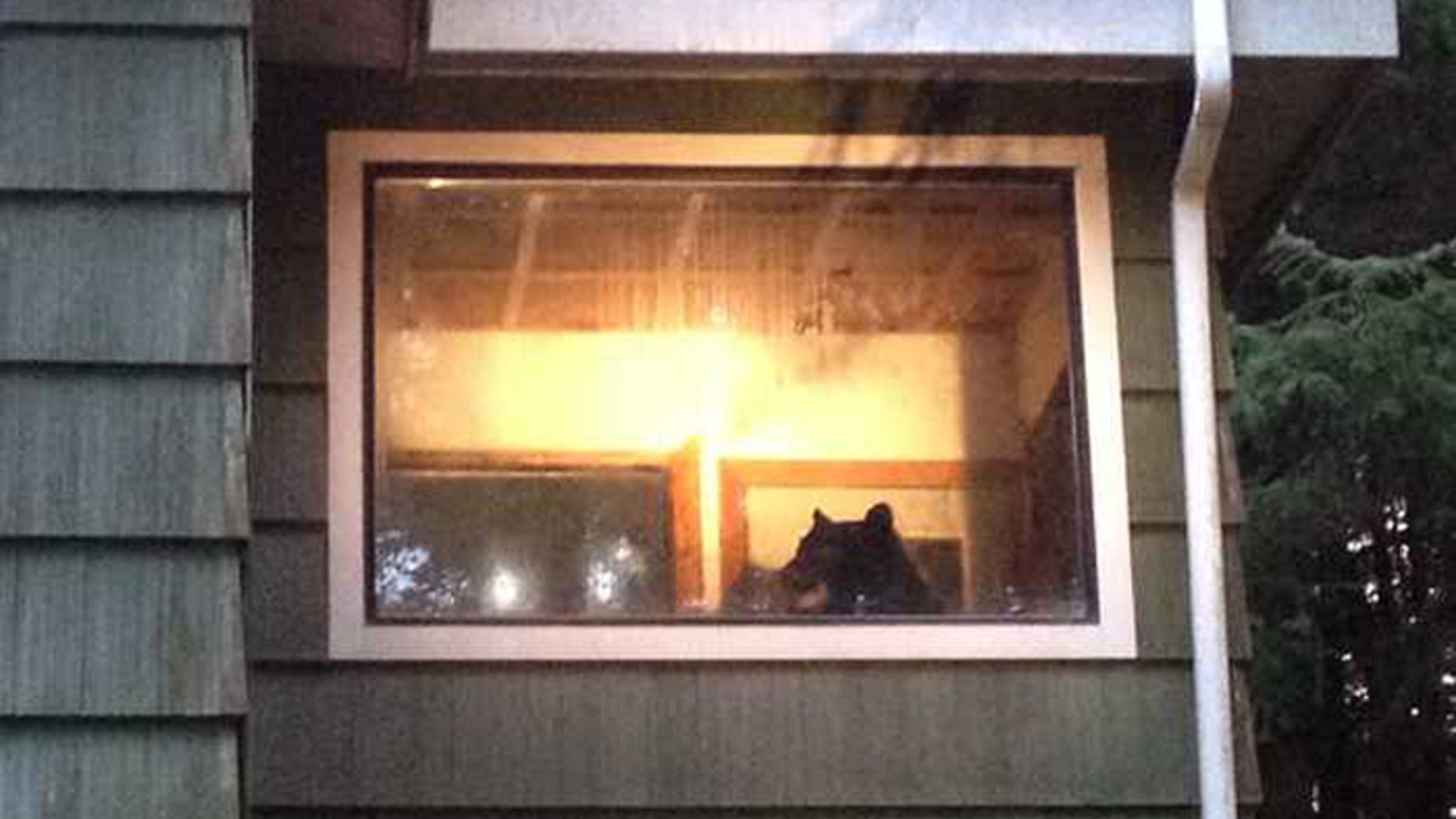 A black bear sneaked inside an Alaska family's home and got trapped in the vestibule, Alaska State Troopers said.
The homeowner, in Ketchikan, some 1,100 miles northwest of Anchorage, called troopers just after 7:30 a.m. Saturday to report the bear inside the home. Troopers aren't releasing the homeowner's name.
Alaska State Troopers and Alaska Wildlife Troopers went to the home and found the large bear trapped inside the entryway. The outside door had been left unlocked during the night and the bear sniffed out food left in the entry hall, troopers said.
[pullquote]
The bear trapped itself by knocking over a trash can, which wedged against the door, Wildlife Trooper spokeswoman Beth Ipsen told the Anchorage Daily News.
"He freaked out and knocked over a freezer as well," Ipsen wrote in an email. "He tried clawing and biting his way out of the windows. The windows are fine, but the wood around (them) is scraped up."
One of the troopers used a 10-foot long board to open the door just enough for the bear to push it open even more from the inside and escape, Ipsen said. The bear didn't eat anything and ran away once freed.
"We hope it learned its lesson," Ipsen said.
The bear did an estimated $1,000 worth of damage to the home, troopers said.