Florida abuzz with reports of monster mosquitoes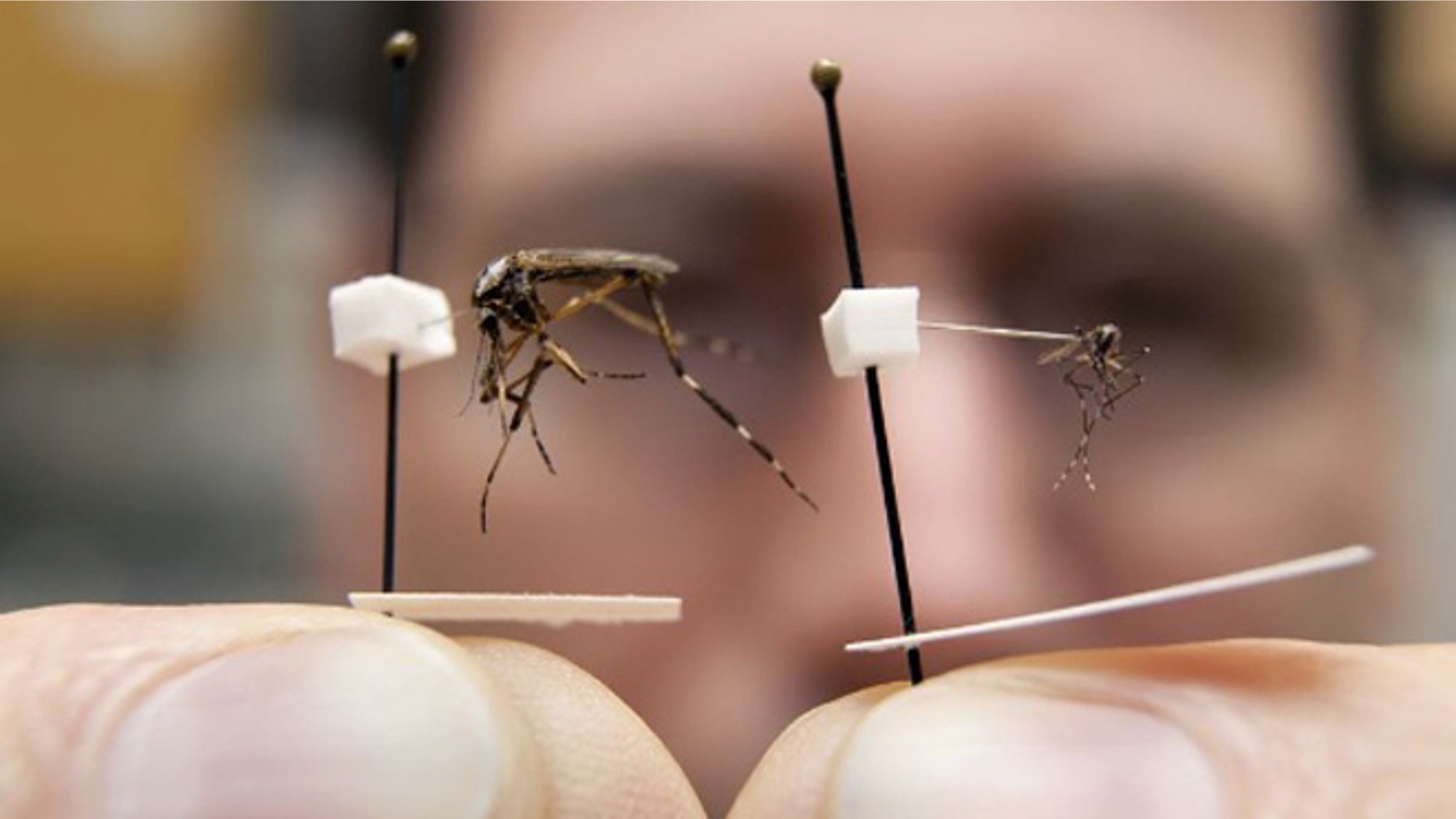 Monster mosquitoes have reportedly been spotted in Central Florida.
So-called gallinippers – the notoriously rapacious quarter-sized iteration of mosquito typically measuring 20-times the girth of its more petite, yet still-pesky, cousin – have swarmed Seminole County after a rain-soaked week reminiscent of the epoch when they first appeared in 2012 following Tropical Storm Debbie.
WKMG Local 6 in nearby Orlando quotes officials as saying the mammoth mosquitoes, which also go by the scientific alias psorophora ciliate, undoubtedly have arrived in plague-like fashion.
[pullquote]
The channel cites Kelly Deutsch, director of Seminole County Mosquito Control, as exclaiming that despite their size, famously pugnacious disposition and penchant for attacking in swarms, officials will approach the gallinipper-infestation no differently than they would any other mosquito-borne problem.
"I haven't lived in Florida for 15 years, but I [once] saw one of these mosquitoes on my porch in Oviedo, Fla. [Seminole County]," wrote one WKMG follower. "This mosquito was so big I actually called the Seminole County Health Department to ask them if they knew about these things."
Seminole County, Deutsch reportedly added, began pre-treatment spraying in regional swamps several months ago as a precaution that such a scenario as the one now apparently unfolding would, indeed, present itself.
Deutsch reportedly added that recent rains, including the torrential downpour from Tropical Storm Andrea earlier in the week, would probably cause a regional spike across all mosquitoes species.
And just like any good pseudo-biblical plague, this one came with the obligatory prophetic harbingers of what was to come.
In March, University of Florida entomologists made national news predicting a gallinipper invasion in the Sunshine State after they first appeared in 2012. "And the hits just keep coming," wrote one apparently-beleaguered Floridian named Justin Montana, in response to the WKMG report, while another offered the as-yet-unfounded tongue-in-cheek assessment, "Ahh. Climate Change…Ain't it Grand?"