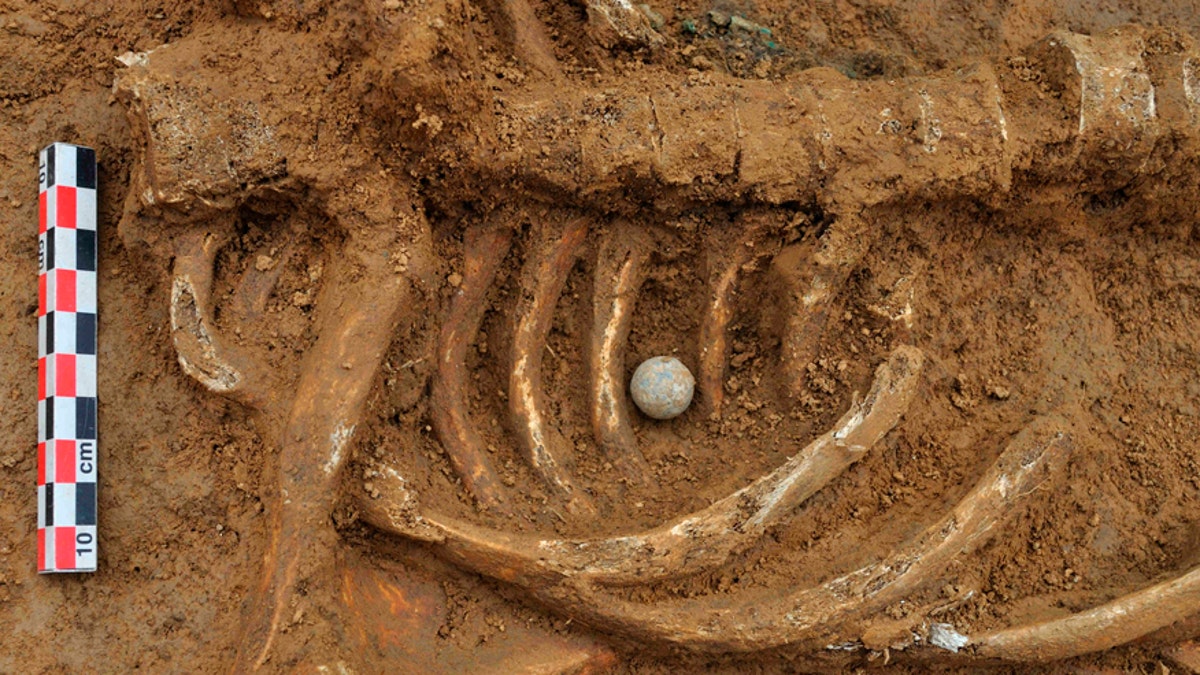 A 200-year old skeleton discovered beneath a parking lot at the Battle of Waterloo site has been identified as a German soldier. The remains are the first full skeleton to be recovered from the famous battlefield in Belgium.
The soldier, 23-year old Friedrich Brandt, was a member of the King's German Legion of British monarch George III, the Sunday Times reports. Brandt, who had curvature of the spine, known at the time as "hunchback," was killed when a musket ball fired by Napoleon's troops lodged in his ribs.
Recent analysis revealed Brandt's identity after his remains were unearthed by a mechanical digger at the site in 2012.
"It is unique. No other complete skeleton has been retrieved [from Waterloo] in 200 years," Dominique Bosquet, an archaeologist working for the Walloon government in Belgium, told the Sunday Times.
While Waterloo claimed tens of thousands of lives, the bodies of soldiers and horses on the battlefield were used for fertilizer in subsequent years, making the full skeleton a notable find.
Brandt's skeleton was found with 20 German and French coins. A box near the remains also bore the initials F.C.B., which proved a vital clue. Military historian Gareth Glover reportedly cross-referenced soldiers' names against records of combatants, identifying Brandt, a Hanoverian, as the likeliest candidate.
The 1815 battle was a decisive victory for a coalition of powers that included the U.K. and the kingdoms of Prussia and Hanover, which comprise parts of modern-day Germany. The battle was also the last military engagement fought by Napoleon.