First Clown in Space Shares Photos From Space Visit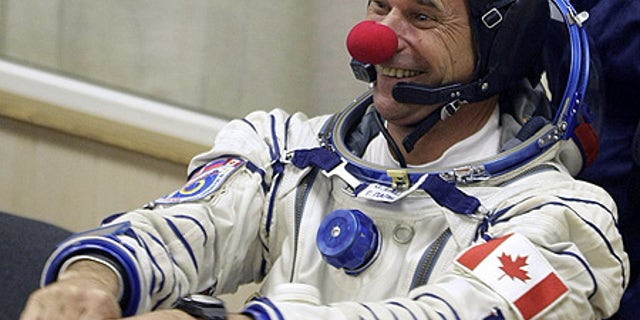 MONTREAL – Canada's first space tourist is providing a sneak peek of his latest project today.
Cirque du soleil founder Guy Laliberte is holding a preview event for a book of more than 150 photos he took during an 11-day stint on the International Space Station in 2009.
"Gaia" is described as the first-ever collection of photographs published by a private space explorer and is officially launching in August.
Laliberte explains in the introduction that the name "Gaia" -- the Greek word for Mother Earth -- has always been special for him and happens to be part of his eldest daughter's first name.
The bilingual coffee table book is available in several versions and is priced for all pocketbooks.
A hardcover edition will go for (Canadian) $68, another version will cost (Canadian) $960, and a limited luxury hand-bound edition will require forking over (Canadian) $7,000.