Farewells for Space Crews: Discovery Set to Undock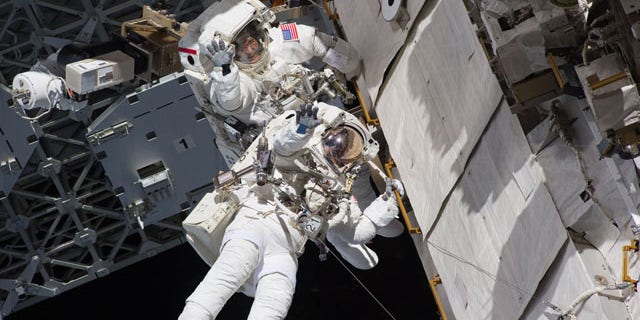 NEWYou can now listen to Fox News articles!
INTERNATIONAL SPACE STATION – The space shuttle and space station crews will soon say goodbye.
Astronauts will close the hatches between their spacecraft Sunday afternoon. Then on Monday morning, shuttle Discovery will undock for the final time from the International Space Station.
Discovery is on its final flight. When it returns to Earth on Wednesday, it will be retired and sent to a museum.
The shuttle and its crew of six have spent more than a week at the space station. They delivered and installed a new storage compartment, along with a humanoid robot.
Mission Control gave the shuttle astronauts two extra days at the orbiting outpost. They took advantage of the bonus time to empty the storage unit of all the gear that was carried up.