Failed Russian Mars Probe Set to Crash in Indian Ocean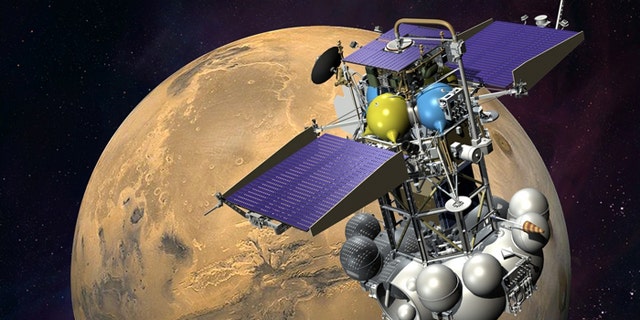 Russia's failed Mars probe will come splashing down to Earth in the Indian Ocean between Jan. 14 and Jan. 16, the Roscosmos space agency said Wednesday.
The unmanned Phobos-Grunt spacecraft blasted off toward the Red Planet in November, where it was hoped to bring back rock and soil samples from the moon Phobos. But its engines failed to put in the correct course, and the craft only managed to reach an orbit about 125 miles (200 kilometers) from Earth.
Since then, scientists have been trying to establish when it is likely to crash down, and where.
The scatter zone was most likely above the Indian Ocean, and as many as 20 to 30 fragments could hit Earth, Roscosmos said.
Previously, Roscosmos head Vladimir Popovkin said the probe would break up in the atmosphere, the Ria Novosti news agency reported.
The failed mission has been an embarrassment to Roscosmos, which has suffered a string of failures. Popovkin earlier in the week hinted that rival space powers may have been to blame for the failure of the Phobos probe.
"I don't want to make any accusations, but at present, there are powerful technologies that can impact spacecraft, and their usage cannot be ruled out," Popovkin said.