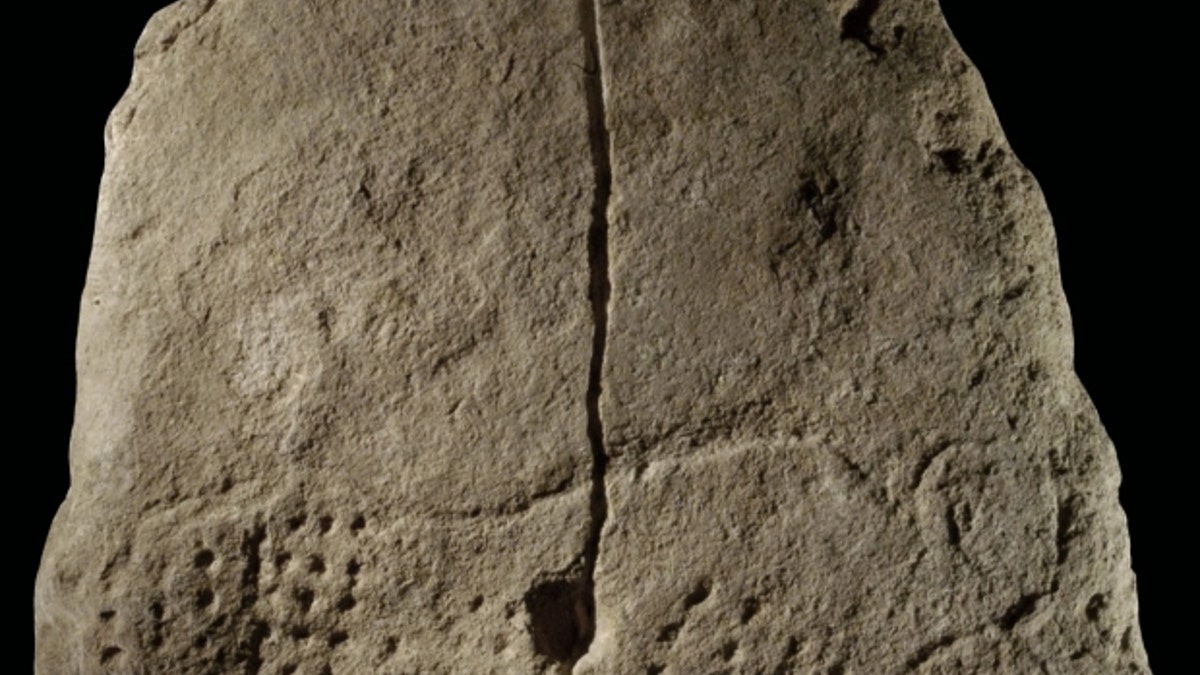 Thirty-eight thousand years ago, someone in southern France carved the image of a wild cow surrounded by rows of dots into a slab of limestone.
Today, nearly 40 millennia later, that limestone slab, uncovered only five years ago, is giving anthropologists a new look at the first modern human beings known to have lived in Europe.
BURIED TREASURE: ANCIENT GRAVE FOUND BRIMMING WITH JEWELS
The engraved slab was discovered at Abri Blanchard in France's Vézère Valley. The site, initially excavated in the early 20th century, and its sister site, Abri Castanet, are recognized as two of the oldest sites in Eurasia bearing engravings and other human artifacts from the Aurignacian culture, 43,000 to 33,000 years ago.
"The discovery sheds new light on regional patterning of art and ornamentation across Europe at a time when the first modern humans to enter Europe dispersed westward and northward across the continent," said New York University anthropologist Randall White, who led the team of scientists who uncovered the artwork in 2012, in a press release.
Among the artifacts found at the site are animal teeth, pierced shells, ivory and soapstone beads, engravings and paintings on limestone.
RESEARCHERS UNCOVER NEW CLUES ABOUT MAYAN CIVILIZATION'S COLLAPSE
"Following their arrival from Africa, groups of modern humans settled into western and central Europe, showing a broad commonality in graphic expression against which more regionalized characteristics stand out," White said.
"This pattern fits well with social geography models that see art and personal ornamentation as markers of social identity at regional, group, and individual levels."
The team's findings were reported in the journal Quaternary International.