Enduring van Gogh mystery has been solved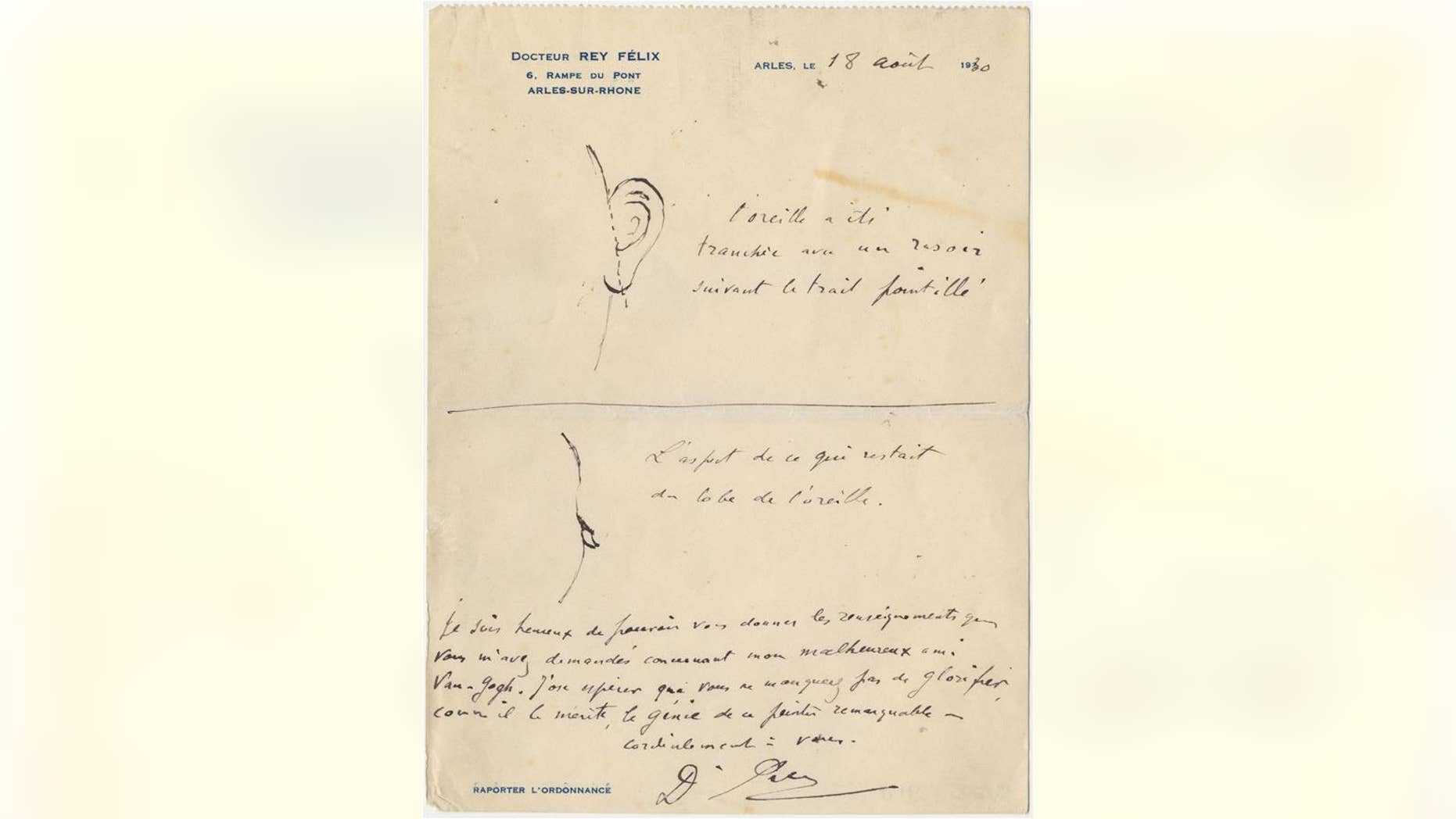 A recently uncovered pre-World War II sketch purports to show that Vincent van Gogh cut off most of his left ear, not just a small part of it.
And while that fact is still being debated among historians, the name of the woman who supposedly was given that ear is now being revealed, the Guardian reports.
The original legend has it that the troubled artist gave his severed body part to a prostitute named Rachel. But now, in what the BBC is calling "Eargate," author Bernadette Murphy's new book includes documentation about a young, unnamed daughter of a farmer who lived near Arles, France, and who was supposedly the recipient of the ear.
Murphy writes that the girl was too young to be a prostitute and may have been a brothel maid. Van Gogh reportedly gave her his ear to make her feel better after she had been bitten by a dog and treated for rabies, instructing her to "keep this object carefully." Murphy had promised the girl's descendants she wouldn't reveal her name, and she kept that promise in Van Gogh's Ear: The True Story.
But the Art Newspaper did a little sleuthing and says it can ID her as Gabrielle Berlatier, an 18-year-old whose medical records it found at the Institut Pasteur in Paris.
Berlatier was said to have been bitten by the rabid dog on Jan. 8, 1888 (van Gogh cut his ear off in December of that year), and her life was saved by a vaccine.
The paper also discovered clues that suggest Berlatier worked as a cleaner at a local cafe, which so happened to be owned by two of van Gogh's friends.
He's said to have lived in a room there in 1888 from May to September, making it possible he knew the young Berlatier, and who allegedly kept the van Gogh secret away from others for the rest of her own life.
(A van Gogh sketchbook was discovered in France earlier this year.)
This article originally appeared on Newser: Mystery of Woman Gifted Van Gogh's Ear Solved: Paper