Endangered Colombian crocodiles get a helping hand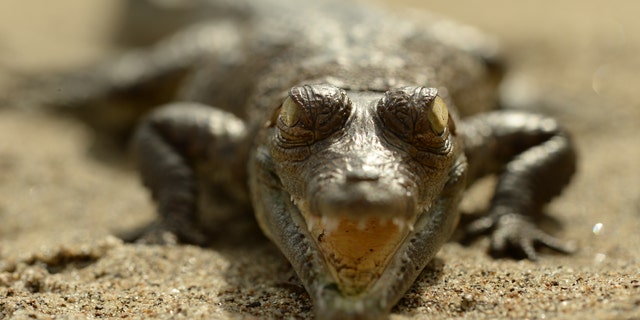 The future of a critically endangered crocodile in Colombia just got a little brighter, thanks to a reintroduction program that resulted in the release of more than 40 of the reptiles in the past year.
Twenty Orinoco crocodiles (Crocodylus intermedius) were reintroduced into El Tuparro Natural National Park this month, a site where an additional 21 crocodiles were released back in May 2015, the Wildlife Conservation Society said in a statement. All the crocodiles will be carrying radio transmitters to track their movements and monitor their adaptation to their natural environment.
Related: Crocodile bites off woman's arm in 'death roll'
Dubbed "Crocodile Lagoon" the area of the relocation on the right bank of the Tomo River was picked to ensure these crocs survive. Previous surveys have found the presence of large predators and abundant wildlife in the area including jaguars, pumas, river otters, tapirs and curassows as well as plenty of fish.
This reintroduction is part of the Proyecto Vida Silvestre, a program launched in 2014 to protect 10 wildlife species in Colombia's Llanos Orientales and Magdalena Medio regions. Proyecto Vida Silvestre is led by WCS Colombia and supported by Ecopetrol and the Fundación Mario Santo Domingo.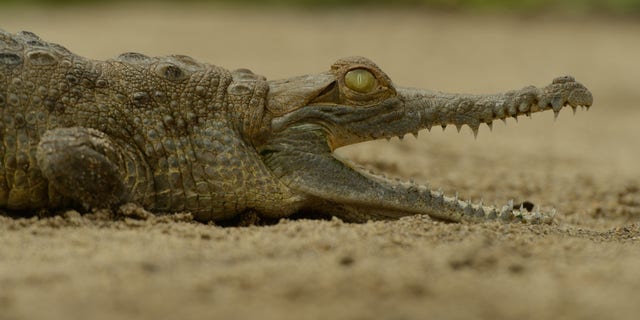 Related: Fossil of massive crocodile found on edge of Sahara desert
The Orinoco crocodile population plummeted in the latter part of the 20th century, mostly due to commercial hunting for its skin.
Growing up to 17 feet in length, the Orinoco crocodile is one of the largest crocodilian species in the world. It lives exclusively in the lowlands of the Orinoco basin that straddles both Colombia and Venezuela, and reproduces once a year.
WCS says that approximately 200 Orinoco crocodiles are thought to exist in the wild in Colombia. There are more Orinoco crocodiles in Venezuela, according to the organization, which does not have an estimate of the numbers there.