Elvis Presley's lion head gold ring up for auction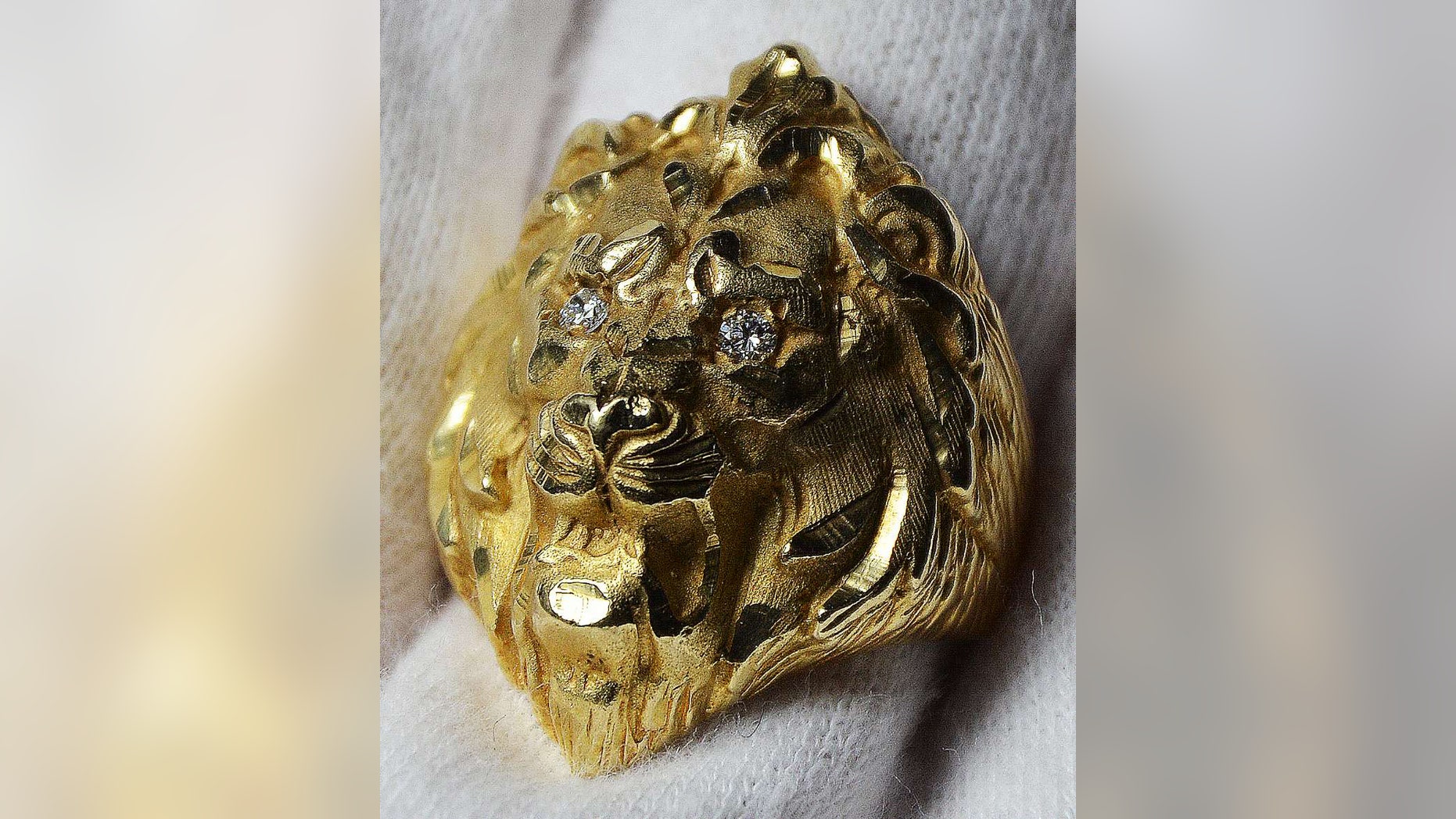 A lion head gold ring worn by Elvis Presley at Graceland in 1972 is up for auction in the U.K. this weekend.
The 14K gold ring featuring a diamond in each of the lion's eyes, was worn by Elvis in 1972, according to auction house Henry Aldridge & Son.
"One night at Graceland, Elvis dropped the ring on the floor and one of his 'Memphis Mafia' Members accidentally stepped on it and smashed it," says Henry Aldridge & Son, in a statement.
ELVIS PRESLEY'S CONTRACT FOR HIS FIRST LAS VEGAS SHOWS UP FOR AUCTION
A certificate of authenticity accompanies the ring. "Elvis handed the ring to his cousin and told her to have the ring fixed. He told her that she could keep the ring if it couldn't be fixed," it states. "The ring was never repaired and had remained in the possession of Elvis' cousin until the ring and this story was turned over to the undersigned."
The ring has a pre-sale estimate of $39,850 to $46,490.
The ring is described as an "exceptionally rare piece of Elvis material" by auctioneer Andrew Aldridge.
Elvis Presley's first Las Vegas contract will also be auctioned by Henry Aldridge & Son at the weekend.
The auction will take place on Saturday June 16.
Follow James Rogers on Twitter @jamesjrogers