Digging Up History: Woolly Mammoth Excavation Set to Start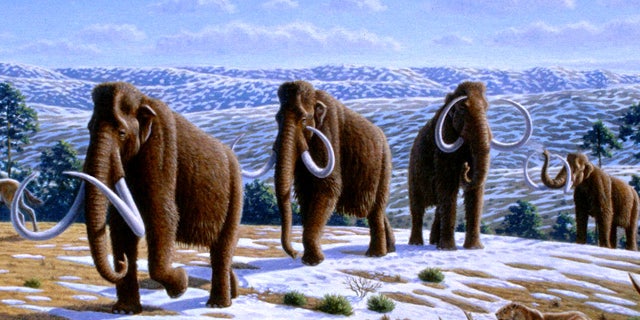 NEWYou can now listen to Fox News articles!
SNOWMASS VILLAGE, Colo. – Researchers are preparing to excavate the bones of some ancient animals found near Snowmass Village.
Crews from the Denver Museum of Nature & Science plan to start removing the bones Tuesday under an agreement reached with local officials.
A bulldozer operator discovered some rib bones while working on a construction project at Ziegler Reservoir last month. Since then, the museum said that at least one woolly mammoth and at least three mastodons have been found. Several other bones have also been discovered but researchers aren't yet sure what they are.
Steve Holen, the museum's archaeology curator, said it's the first time the remains of the two animals that lived in different environments and had different food sources have been found in the same place in Colorado.
Mammoths mostly ate grass, while mastodons ate branches and leaves and lived where there were trees. Holen said the two animals might end up in the same places searching for water.
Researchers haven't determined how old the bones are and whether the animals lived in the area at the same time. Samples of peat and silt taken from the site will be used to determine their age.
It's not the first time mammoths have been found in Colorado.
In 1932 and 1933, more than a dozen mammoths and a dozen spear points were found near Greeley. The bones of five mammoths were found in 1961 and 1962 near Littleton, including one that was more than 13,000 years old.
Holen said the dig could continue for two or three weeks or even longer.
"We could be here until the snow drives us out," he said.