Did our sun steal 'Planet 9' from another star?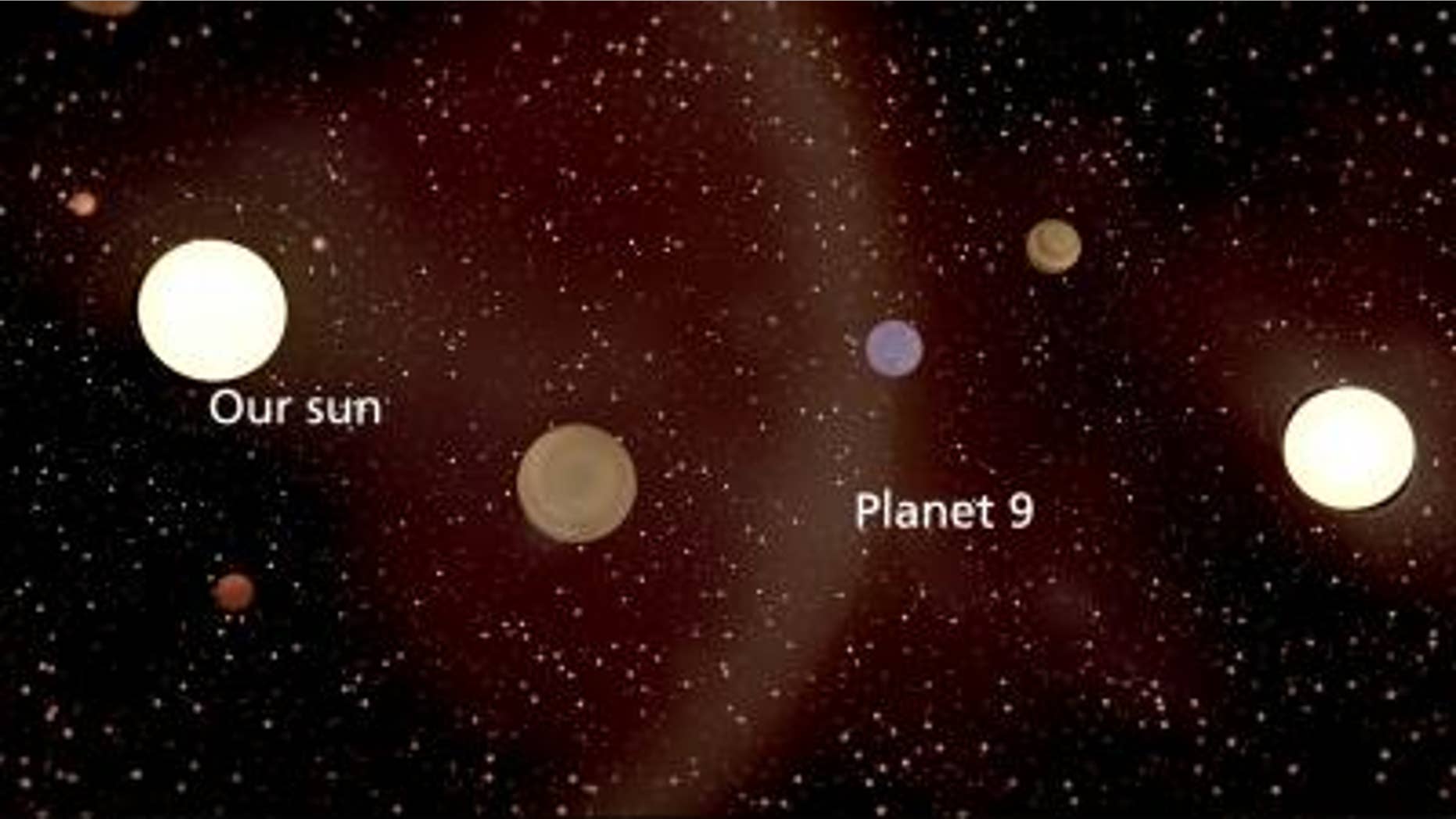 There are eight planets in our solar system, and have been officially ever since Pluto was reclassified as a dwarf planet in 2006. But what if there was a ninth planet, billions of miles past Neptune?
Earlier this year, researchers from CalTech announced that they had found signs of the planet, which is referred to a "Planet 9," through modeling and computer simulations. If a ninth planet were out there, it would be a big one— ten times the mass of Earth— and very, very far away, completing just one orbit around the sun as slowly as perhaps every 10,000 to 20,000 years.
Related: Scientists may have just found a ninth planet and it's massive
Now, scientists from Lund University in Sweden have used computer simulations to propose a new theory about how Planet 9— if it exists— came to be a member of the solar system. They propose that it was stolen by our sun from another star about 4.5 billion years ago.
"What we were arguing was that you could create this [Planet 9] around another star, and then the sun could capture it, in a close encounter," Alexander Mustill, a researcher in the department of astronomy and theoretical physics at Lund University, explained in a video about the theory.
Related: NASA identifies 1,284 new exoplanets, most ever announced at once
"We argue that this is how you could put this planet on a wide orbit around the sun," he added. "You first create it around another star, and then the sun captures it."
The researchers argue that this would make this planet an exoplanet, which is the term scientists use to describe planets in other star systems beyond our own. Just last month, NASA announced that they had added over 1,200 new exoplanets to the official roster, all of them discoveries from the Kepler spacecraft that had been validated through a new statistical method.
Related: Planet discovery fuels interest in mythical world of deep space
"It's very exciting to this that there might be an extrasolar planet in our own solar system," Mustill said.
The study proposing the new theory about Planet 9 was published online in the Monthly Notices of the Royal Astronomical Society in April.