Dead manatee pulled from South Carolina drainage area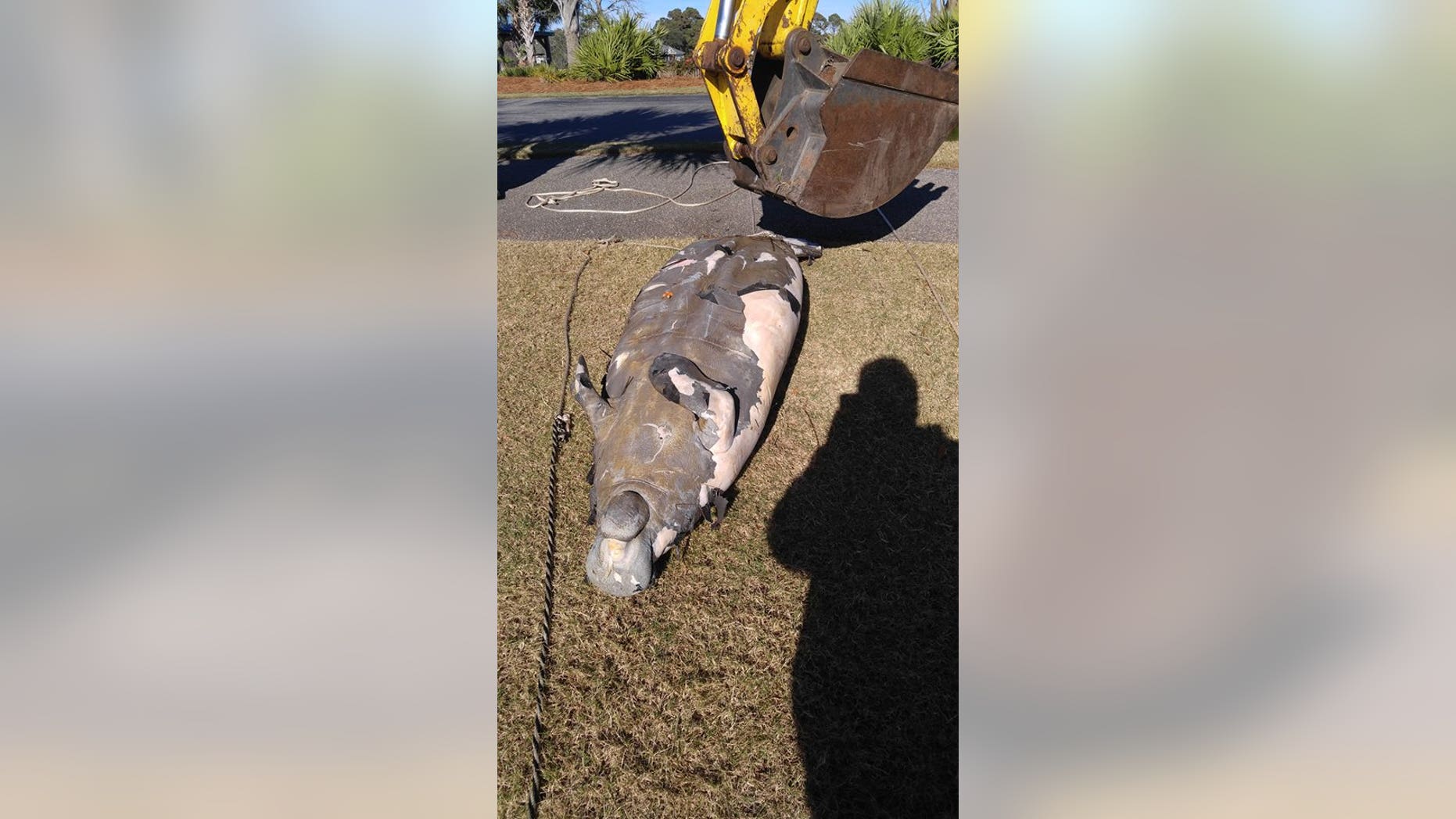 A manatee was found dead near a drainage area in South Carolina this week, an unusual occurrence as these sea creatures typically migrate south in the search of warmer water during the winter.
The manatee, a female that was possibly 3 or 4 years old, was found Thursday in a drainage area near Pawleys Island, The Sun News reported. U.S. Fish and Wildlife Service officials told the newspaper the animal likely "got stuck in a water control structure."
HAWAIIAN MONK SEAL WITH EEL STUCK IN NOSE CAUGHT ON CAMERA IN 'RARE' SIGHTING
The manatee, which was removed from the water by wildlife officials who used a rope to pull it ashore, was later taken by officials with the Waccamaw National Wildlife Refuge for a necropsy, or an animal autopsy. The results of the necropsy, which will help to better determine the animal's exact cause of death, have not yet been released.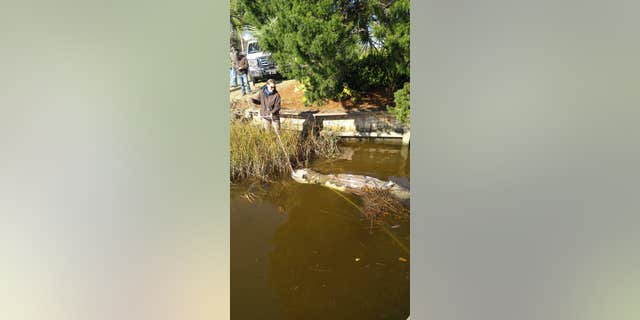 "That's the first time I've ever helped with anything like that," an official with the Waccamaw National Wildlife Refuge told The Sun News.
During the summer months when the water is warmer, manatees can be spotted near Hilton Head Island where they typically feed in the local marshes, according to The Sun News. But they migrate south during the winter months when the temperature of the water drops.
It's not clear why the dead manatee did not migrate south. Melanie Olds, a biologist with the U.S. Fish and Wildlife Service, said the animal's smaller size could have prevented it from making the journey.
The creatures do not adapt well to cold water temperatures.
GIRL FINDS DEADLY, 'HIGHLY VENOMOUS' BLUE RINGED OCTOPUS ON BEACH
"Manatees need warm water to survive. In spite of their size, they have relatively little body fat, and their metabolic rate is low compared to other marine mammals. Manatees cannot tolerate temperatures below 20 ° C (68 ° F) for long periods of time. Researchers believe that individuals affected by the cold cannot produce enough metabolic heat to make up for heat loss in the environment," the organization Save the Manatee explains online.
"You hope they get out of here before the water gets cold," Jeff McClary, a co-founder of the South Carolina United Turtles Enthusiasts (S.C.U.T.E), said.