Da Vinci discovery: Rare drawing, valued at $16 million, found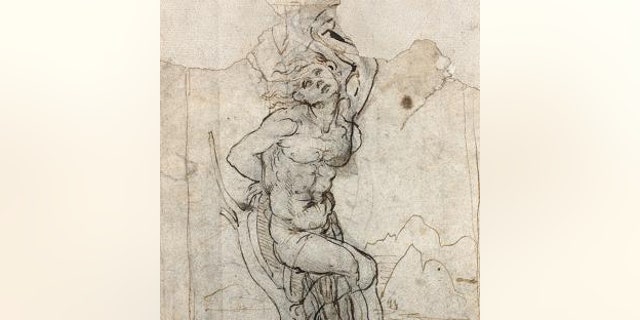 NEWYou can now listen to Fox News articles!
A rare drawing by Leonardo da Vinci, valued at almost $16 million, has been discovered by a French auction house.
Paris-based auction house Tajan announced the discovery of "The Martyred Saint Sebastian" drawing Monday. This is the first work by da Vinci to be discovered in over 15 years, according to Tajan, which has valued the drawing at $15.8 million.
The sketch is one of 14 unframed drawings brought into the auction house in March by a retired doctor, the New York Times reports. The drawings had been collected by the man's father.
DA VINCI DISCOVERED: ART SLEUTHING REVEALS LEONARDO ENGRAVING
Thaddee Prate, Tajan's director of old master pictures, realized that a drawing that depicts St. Sebastian tied to a tree was noteworthy. Prate sought a second opinion from independent art dealer Patrick de Bayser, who noticed that the drawing was by a left-handed artist (da Vinci was left handed). De Bayser also found two small scientific drawings of candlelight on the back of the sheet, accompanied by minute notes, according to the New York Times.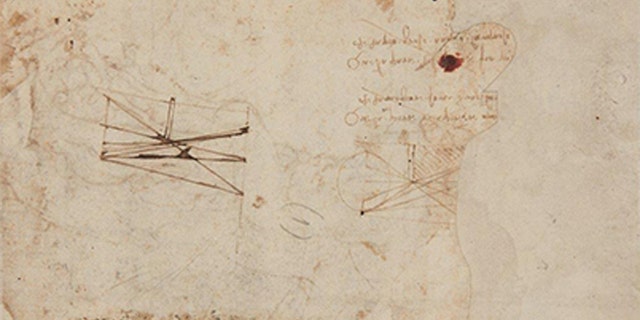 Tajan then reached out to renowned da Vinci authority Carmen C. Bambach, curator in the Department of Drawings and Prints at the Metropolitan Museum of Art in New York, who confirmed the drawing's authenticity.
"This is an exciting new discovery of an authentic double-sided sheet by the master (1452-1519), representing on the recto the full figure of the martyred Saint Sebastian tied to a tree in a landscape, and on the verso, notes and diagrams about light and shadow, which relate to Leonardo's study of optics," said The Metropolitan Museum of Art, in a statement.
WINNING BID FOR ANNE FRANK POEM STUNS AUCTIONEERS
Bambach believes that the drawing is one of three known works associated with what may be a lost painting of St. Sebastian.
A total of eight works depicting St. Sebastian are mentioned in the Codex Atlanticus, a list of da Vinci's work compiled by the famous artist, scientist and inventor.
The drawing's owner does not want his identity revealed, according to Tajan.
QUEEN VICTORIA'S BLOOMERS UP FOR AUCTION IN THE UK
A spokesman for the auction house told FoxNews.com that the drawing will be auctioned in June.
Last year experts identified a 500-year-old engraving that may show Leonardo da Vinci playing a musical instrument.
Follow James Rogers on Twitter @jamesjrogers