Current Lake Superior ice cover is nearly 20 times more than last year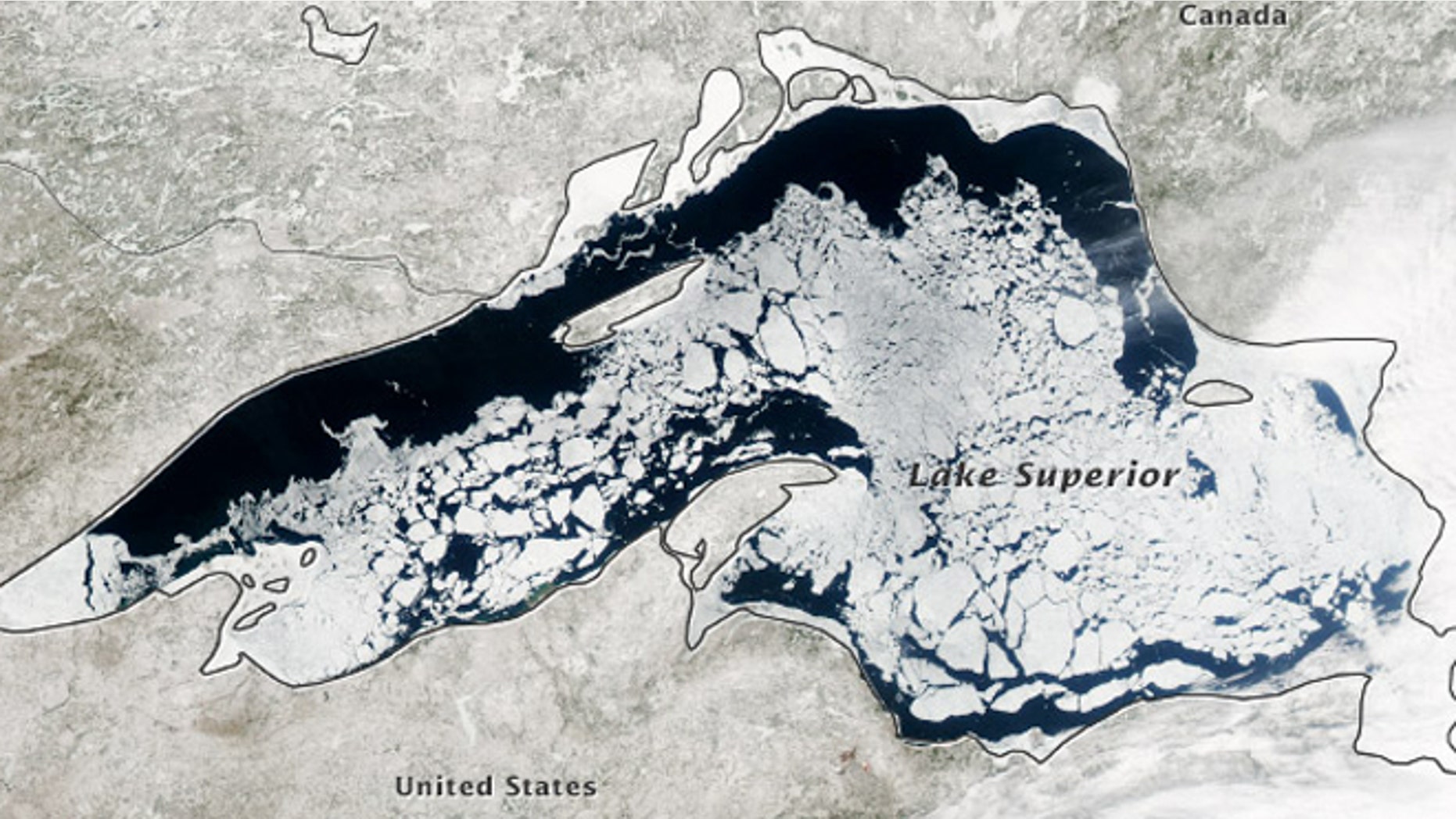 It may be spring, but for the Great Lakes, particularly Lake Superior – it's looking like winter more than ever.
Images captured this week by NASA's Aqua satellite show that Lake Superior is still nearly 60 percent ice covered, according to the NOAA Great Lakes Environmental Research Lab. The ice is an average of 8.9 inches thick.
Around this time last year, only around 3.6 percent of the lake was covered with ice, and in 2012, ice was completely gone by April 12, NASA said in a statement.
The 31,700-square mile Lake Superior is the world's largest freshwater lake by area and is believed to hold about 10 percent of the world's liquid fresh water.
Data from Environment Canada shows that ice cover amongst all the Great Lakes for the week of April 16 is nearly 40 percent, which is the highest level since 1996, when ice cover reached nearly 20 percent.
Air temperatures in the region were well below normal for March due to persistent polar air masses.
On March 6, ice cover for all lakes combined reached 92.2 percent, the second highest level in 40 years of record-keeping, NASA says.