Countdown begins for the 'Great American Eclipse' of 2017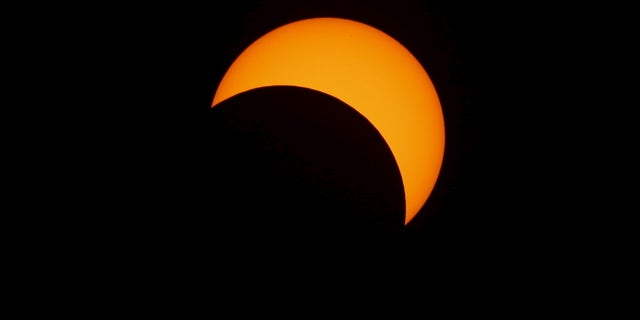 In a year, a large swath of the United States will fall under the shadow of the moon during a historic eclipse that's already generating buzz.
On August 21, 2017, the eclipse will travel a path from sea to shining sea: from Oregon, moving east through Idaho and Wyoming, then eventually through Tennessee and South Carolina.
This eclipse will be one for the record books. According to Space.com, there hasn't been an a total solar eclipse that's gone coast-to-coast across the U.S. since 1918, and according to USA Today, this is the first time a total solar eclipse has been seeable only in this country since its founding.
Solar eclipses occur when the moon is exactly between the sun and the Earth.

The shadow the moon casts will be on average 67 miles wide, Space.com says, and it will be traveling very quickly— 2,400 mph when it hits Oregon. The last time a total solar eclipse could be seen in the mainland United States was 1979.
In Oregon, local media report that hotels are already sold out for the celestial event, which begins there at 10:15 am, local time. On the other side of the country, Nashville has a clock counting down the weeks, days, hours, minutes and seconds until the eclipse turns the city dark.
So mark your calendars for August 21, 2017: Millions of Americans are in for a rare event.
Follow Rob Verger on Twitter: @robverger