Cops help rescue obese raccoon from sewer grate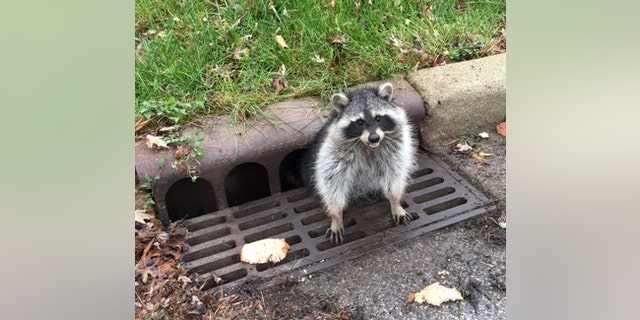 Police in Zion, Illinois got one of their more unusual calls this week then they had to assist in the rescue of an obese raccoon that was trapped in a sewer grate.
"As a police officer no 2-days are the same," explained the police department, in a Facebook post Thursday. "Ofc. K. Vaughn responded to a call for assistance this morning for one of our furry residents. It seems this little guy has been eating a little too well and got caught in the sewer grate."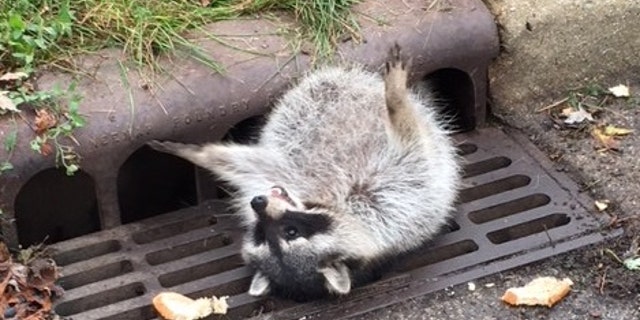 "Animal Control Ofc. R. Knorr & Ofc. Vaughn were unable to remove him and had to request help from the real heroes over at the Zion Public Works Department," the department added. "They were able to free him and our friend was no worse for wear."
Police officers elsewhere in the U.S. have also had interesting animal encounters recently. Cops in Kings Beach, California, for example, recently found a bear roaming around near local shops. The bear eventually disappeared into a nearby park. A video of the encounter with the "suspicious suspect" has garnered 836,000 shares on Facebook.
BUCKS CAUGHT BATTLING AT ILLINOIS CONSTRUCTION SITE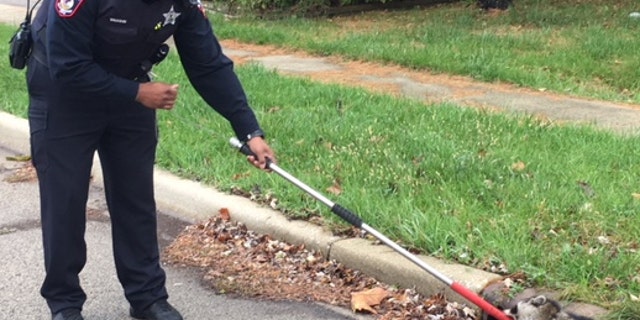 Last month, police in Georgia shot and killed a Bengal tiger after it escaped from a truck in a suburb of Atlanta.