Climate Scientist, Heated Up Over Satirical Video, Threatens Lawsuit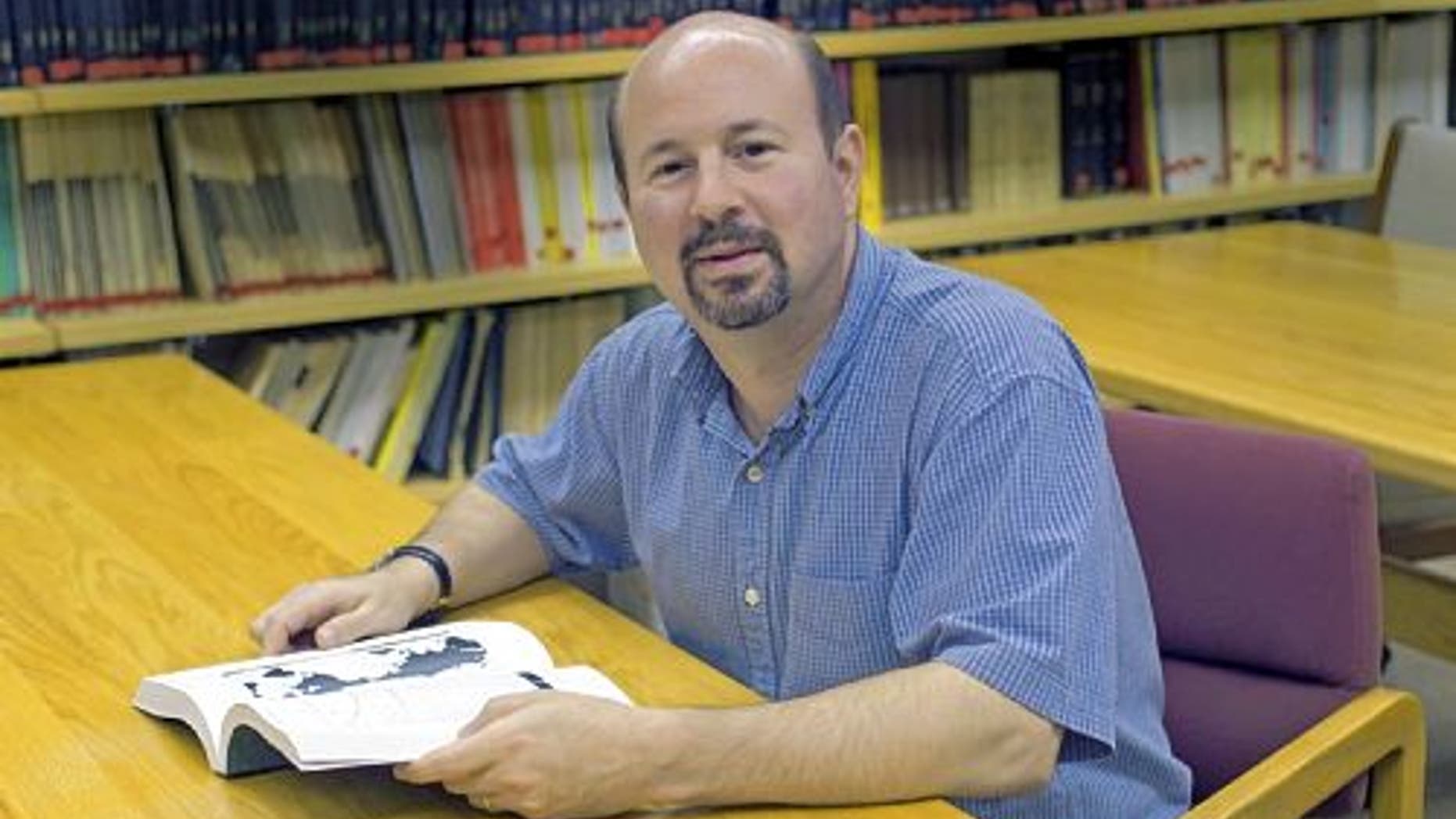 The Penn State climate professor who has silently endured investigations, hostile questioning, legislative probes and attacks by colleagues has finally spoken out. He says he'll sue the makers of a satirical video that's a hit on You Tube.
Their response: Bring it on.
Michael Mann, one of the central figures in the recent climate-data scandal, is best known for his "hockey stick graph," which was the key visual aid in explaining how the world is warming at an alarming rate and in connecting the rise to the increase in use of carbon fuels in this century. E-mails stolen from a university in England were released online, revealing exchanges between climatologists and a reference to a "trick" that Mann had used to get the graph to portray what global warming scientists wanted to see.
The parody video, titled "Hide the Decline," had more than 500,000 viewers on YouTube and received national attention when Rush Limbaugh played it on his radio show. It features a cat with a guitar, a talking tree, and a dancing figure sporting the image of Professor Mann. It's the use of his image that Mann is complaining about, arguing that the video supports "efforts to sell various products and merchandise."
"The guy is crazy to threaten legal action," said Jeff Davis, the President of No Cap and Trade, a large organization that includes the group Mann is threatening to sue, Minnesotans for Global Warming. "A lawsuit would give us full discovery -- and there's a lot to look at in his work."
The revelations of the leaked e-mails brought into question the methodology used to prove the Earth is getting hotter, and the phrase "hide the decline" became a catchphrase for questioning a human role in global warming.
Mann faced investigations both by Penn State and in England. While both found his work acceptable, critics have nevertheless charged that the probes were superficial and have prevented a closer analysis of the science upon which his view of global warming is based.
In his letter Mann threatened legal action, claiming the spoof video "illegally used his image and defamed him."
Neither Mann nor Penn State responded to requests for comments. Mann's lawyer, Peter J. Fontaine of the Washington D.C. law firm of Cozen O'Connor, told FoxNews.com "we don't comment on any pending legal matters for clients."
Davis and No Cap and Trade said they welcome the lawsuit.
The group is eager to conduct an in-depth probe of Mann's work and "finally look at how it was done. We understand why Michael Mann is eager to silence public discussion of the hockey stick scandal, but truth is an absolute defense."
According to Davis, the video was created in the wood-warmed RV that is the "world headquarters " for Minnesotans for Global Warming and its three members, who jokingly think that Minnesota could use a little more heat.
When the letter first arrived, they quickly pulled the video from You Tube and their website because they couldn't afford to defend against a lawsuit. But, as word spread of the legal threat to the jokesters, a number of groups, including No Cap and Trade, rallied to their defense. They even backed a newer version of the video titled "Hide the Decline II" and re-posted on You Tube and the No Cap and Trade site.
"It is hard to believe in global warming when you live in Minnesota. During last winter we all wished we had some global warming," Elmer Beauregard, a nom de plume of one of the members of the group, said at a press conference announcing the new video on Tuesday.