China Launches Second Rocket as Part of Space Station Plans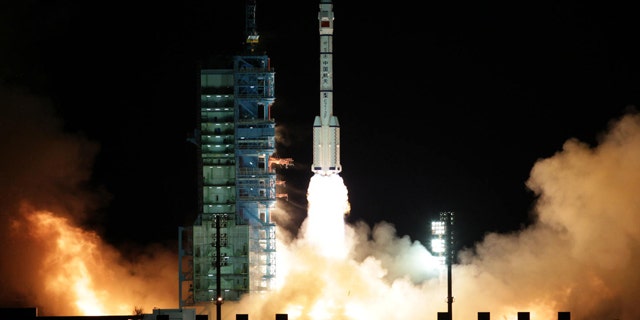 NEWYou can now listen to Fox News articles!
JIUQUAN, China – China launched an unmanned spacecraft Tuesday as part of its plans to establish a permanent space station.
The Shenzhou-8 spacecraft blasted off at 5:58am local time from the Jiuquan Satellite Launch Center in the Gobi desert, northwestern China, carried by an upgraded Long March-2F rocket, the official Xinhua news agency said.
It is due to rendezvous with Tiangong-1, or the "Heavenly Palace-1" module, which was sent to space Sept. 29, in what would be China's first space docking.
The docking, due to take place within two days, will happen 213 miles (343 kilometers) above Earth's surface. If successful, it will put China one step closer to its plans to operate a permanent space station by 2020.
Chinese vice premier Zhang Dejiang attended the launch along with experts from the European Space Agency and the German Aerospace Center.
China's multimillion-dollar space program also includes plans to put a man on the moon and land on Mars. It has been eight years since China first put a man in space and three years since the first Chinese space walk.