Can you think of a good name for this cute albatross chick?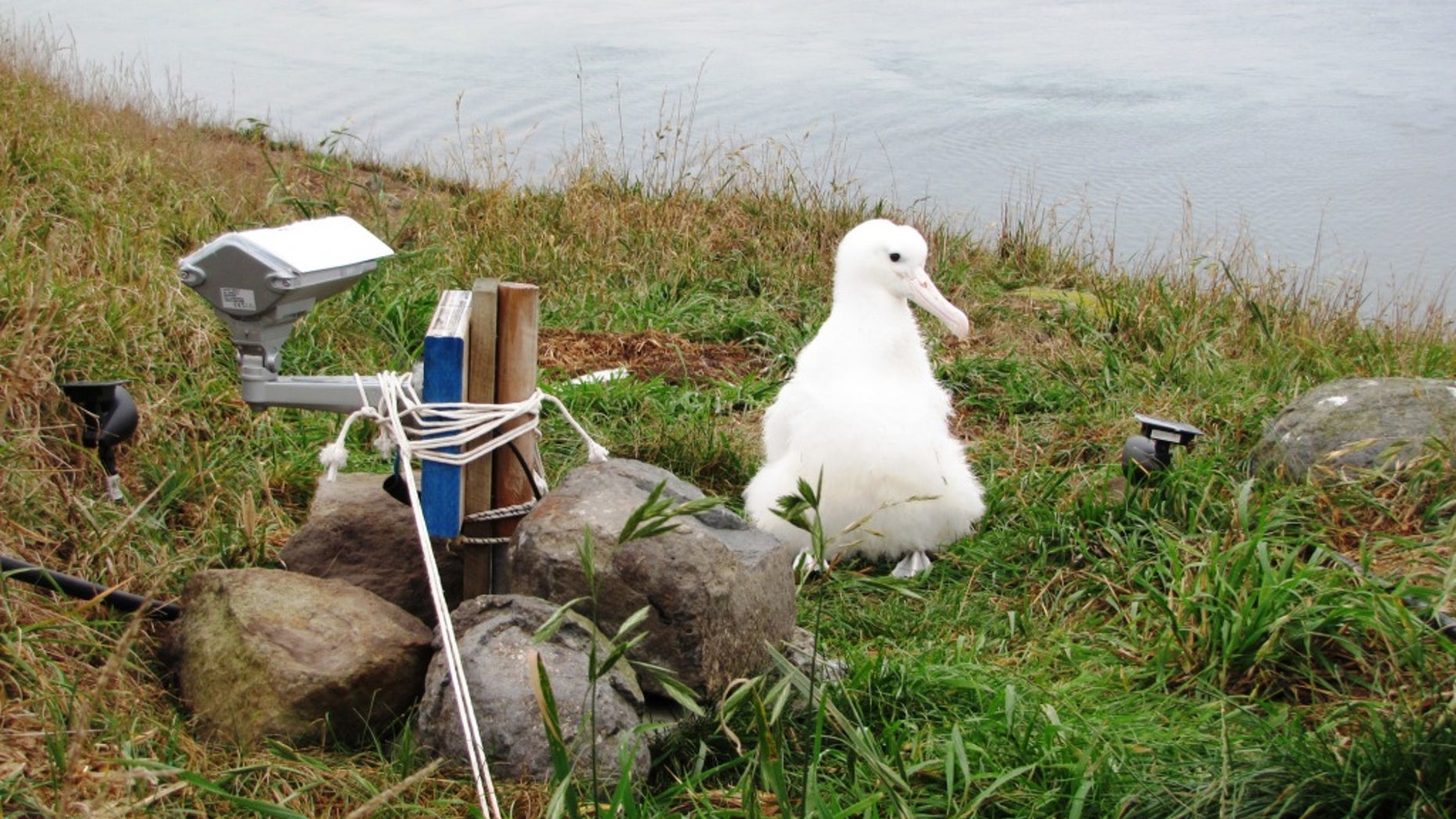 An albatross chick in New Zealand needs a name.
On the Otago Peninsula in Dunedin, a baby albatross that hatched on Jan. 21 became a minor celebrity after officials set up a webcam in front of its ground-level nest, and now they're holding a competition to name it. There's just one catch— they don't know if it's male or female.
The webcam broadcasts a livestream of the fluffy white bird in front of a picturesque shot of water and hills, and highlight videos show the bird's mom and dad feeding it. In one video, the chick ventures towards the camera.
"People love this thing," Nicola Toki, a threatened species ambassador for the New Zealand Department of Conservation (DOC), said during a television appearance to talk about the bird and the naming competition. One name that's been suggested for the creature? Jessica Albatross, Toki said.
Related: Tiger population estimate sparks controversy
Andrea Crawford, a spokesperson for the DOC, explained in an email to FoxNews.com that the baby albatross is part of a colony of the birds first started in the 1920s with one pair. Today, the colony boasts more than 200 birds, including 26 chicks. She said that they had set up the webcam to let people see a baby albatross up close, and that so far it's garnered 290,000 views and they've gotten more than 1400 entries in the naming competition.
"As the chick has become an [Internet] sensation, we thought he/she deserved to be called something other than 'the chick' or 'hashtag royal cam'. The gender of the chick is not yet known," she wrote. "Because viewers have taken such ownership of this chick, we thought it only right they should have the opportunity to name it."
Related: Meet Boaty McBoatface - the drone submarine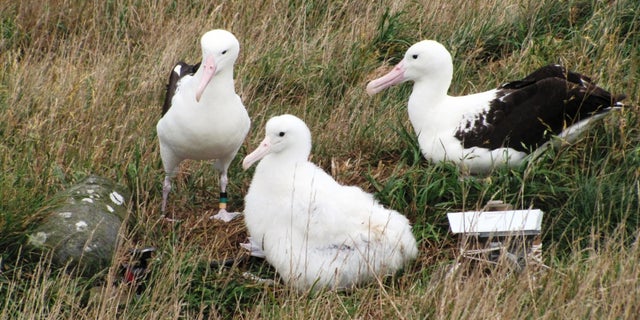 Albatross are large seabirds that can have wingspans of over nine feet. "They are a vulnerable species that need all the help they can get," Crawford said. "It's unlikely the Otago Peninsula colony would exist at all without ongoing human intervention, including the control of introduced predators such as stoats and cats."
The naming competition closes on May 27, and the albatross chick will fledge in September. (Read the contest rules here-- it's open to people outside of New Zealand but they need to be willing to travel to the country at their own expense if they win.)
"This chick is far too royal for Birdy McBirdface!" the Department of Conservation cautions, in a reference to the moniker that won a contest for a new British research ship. Authorities there ultimately named the ship the RSS Sir David Attenborough, dubbing a drone submarine Boaty McBoatface.
Follow Rob Verger on Twitter: @robverger