California Teen Wins Top Prize at Science Contest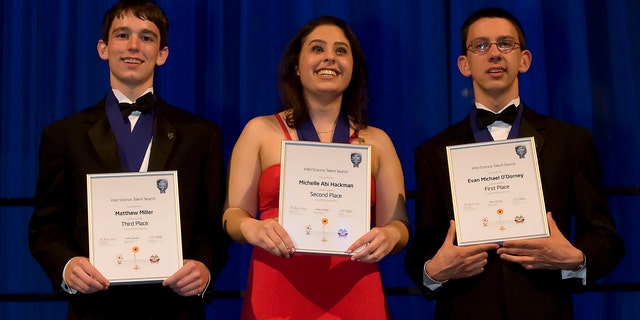 NEWYou can now listen to Fox News articles!
Danville, CA – A Northern California home-schooled student has won the top $100,000 prize in a national science contest and praise from the President.
High school senior Evan O'Dorney of Danville took first place at the Intel Science Talent Search on Tuesday in Washington, D.C.
The 17-year-old beat out 39 other finalists from across the country with his math entry, "Continued Fraction Convergents and Linear fractional transformations."
The finalists also got to meet President Barack Obama.
The contest requires high school seniors to submit a 20-page summary of their math or science project. More than 1,700 students from nearly 500 high schools applied.
The teen is no stranger to winning major prizes. In January, he won the math contest "Who Wants To Be A Mathematician?" for the second year in a row.
And, in 2007, O'Dorney won the Scripps National Spelling Bee.