California man saves 'shivering' mule from drowning in pool after devastating Camp Fire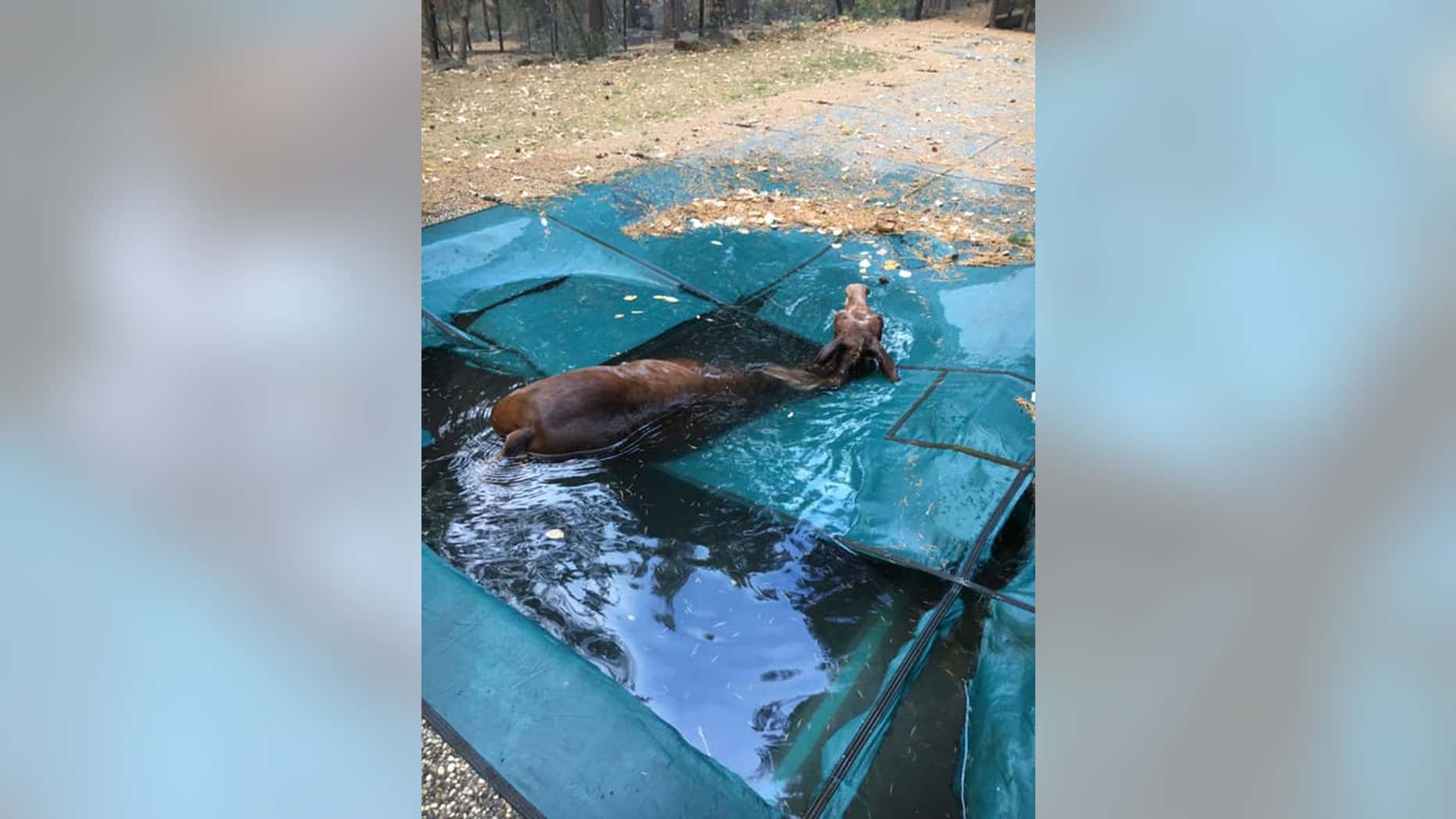 When Jeff Hill went to check on a friend's father's home after the devastating Camp Fire — which has killed at least 48 people and burned 135,000 acres thus far — blazed through an area near Paradise, Calif., he was shocked to see a large mule helplessly floating on top of a pool cover.
CALIFORNIA WILDFIRE VICTIMS AIDED THROUGH RED CROSS, GOFUNDME DONATIONS, MORE: HOW YOU CAN HELP
"As we were walking up to the house, we saw a mule pacing back and forth. When we walked toward it, we saw [another] mule in the pool," Hill told Fox News on Wednesday, adding he was accompanied by his friend Geoff Sheldon, whose father had stayed behind at the home until he was inevitably forced to evacuate.
Hill suspected the animal had been on top of the pool cover for a "long while," noting the mule was hardly keeping its head above water.
"There was no fight left in her. When we walked up, she didn't move and sat there shivering and staring at us," he recalled.
"We couldn't let her die. She had the saddest look on her face," he added.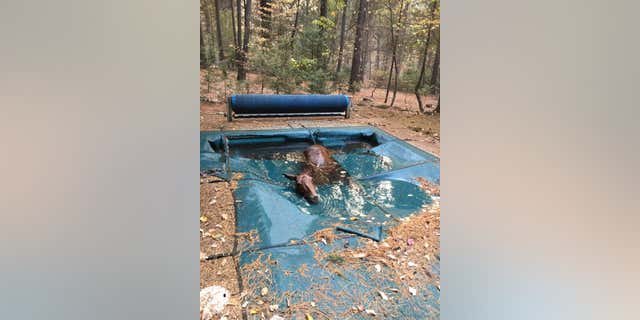 That's when he and Sheldon worked to remove the mule from the pool. The two men unhooked the cover and slowly drifted the animal to the shallow end, where it was able to stand. From there, Hill said he threw a chain around the mule's neck to guide it up the stairs and out of the water.
The mule shook off and then "let us love on her a little [and] then walked away," Hill recalled, noting the mule paused and looked back at the men before making her way into the woods alongside her companion.
"We took it as she was saying thank you," Hill added.
Later, the Paradise man — who wrote separately in a GoFundMe post that his longtime home was destroyed by the Camp Fire — took to Facebook to share pictures of the heroic deed.
"We couldn't let her die. She had the saddest look on her face."
"This is such an amazing story," one person commented, while another added, "that is beyond awesome."
"I love this! You're awesome Jeff," a third wrote.
CALIFORNIA CAMP FIRE JOINS LIST OF MOST DESTRUCTIVE BLAZES IN THE STATE
As of Wednesday afternoon, the post had more than 20,000 reactions and 10,000 shares.