Bull captured in Las Vegas after running loose in neighborhood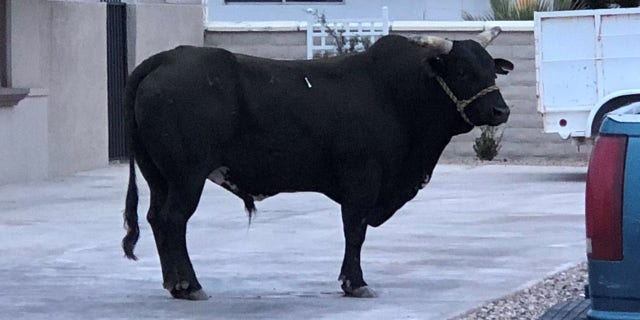 It was a sight that even some people in Las Vegas would say was un-bull-ievable.
A bull was captured Wednesday morning after it got loose in a Las Vegas neighborhood. According to FOX5 Las Vegas, reports about the rogue animal near Vegas and Rancho drives first came in about 3 a.m.
Police and animal control officials were called to the scene to wrangle in the bull. Eventually, a cowboy on a horse arrived and helped them place the animal in a trailer around 7 a.m.
IF YOU'RE CAT SWATS WITH ITS LEFT PAW, IT'S PROBABLY MALE
"The bull is safely in the trailer. Huge thanks to our #lvanimalcontrol team…he had been on the loose this morning near MLK/Washington," the official Twitter handle for the City of Las Vegas tweeted at 9:48 a.m.
The Animal Control Team took the bull to a livestock veterinarian to get a check-up before housing it temporarily at Horsemans Park.
The city will return the bull to the owner or have it rehoused.
It's unclear how the animal got loose.