Bronze Age settlement unearthed in UK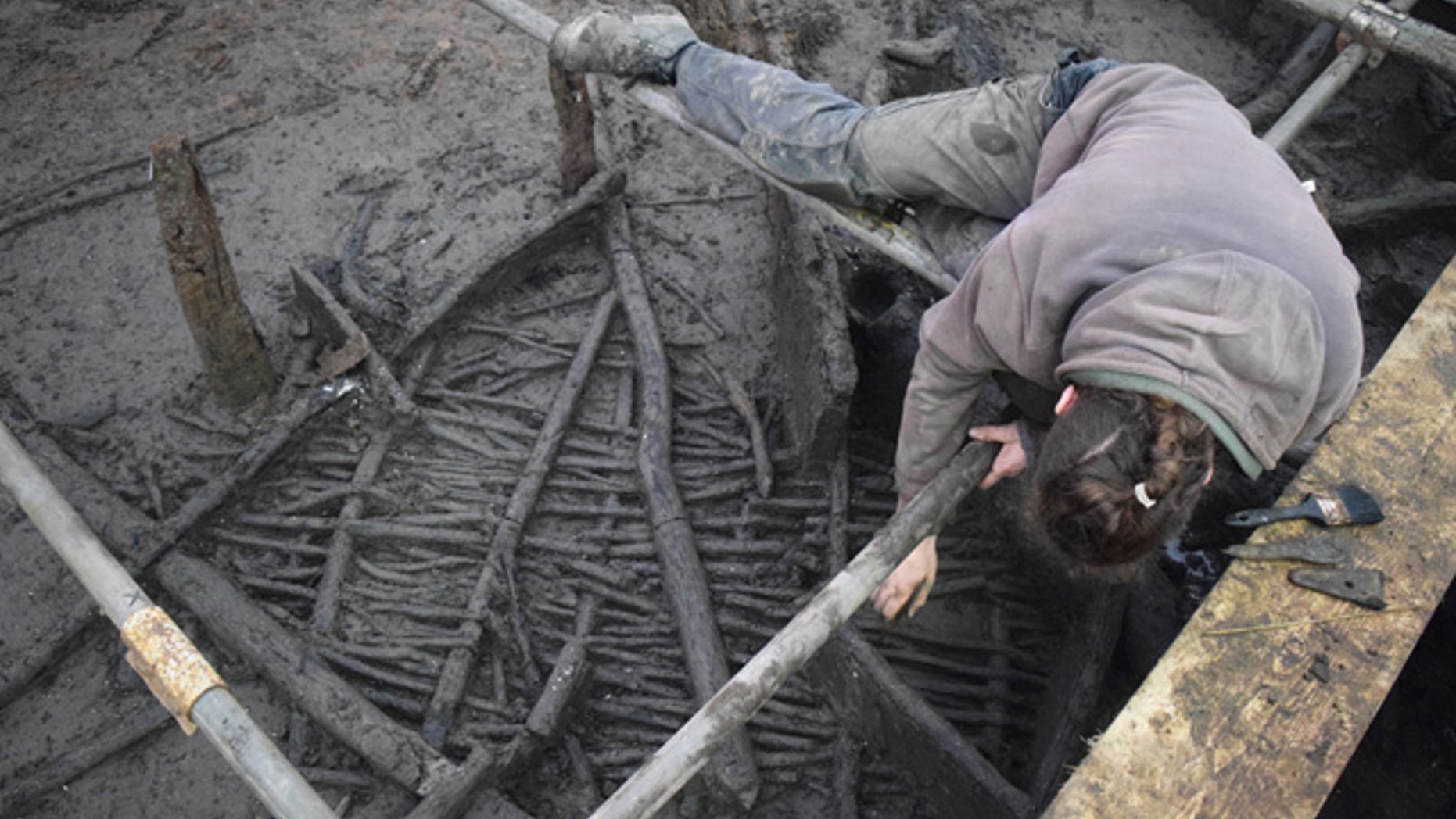 The walls might not be able to talk, but the foundation has spoken. And it's good.
Researchers digging on site at the Must Farm quarry in Cambridgeshire, England, recently uncovered debris that tell the story of a Bronze Age housing unit from around 3,000 years ago.
Related: Big-eared statues reveal ancient Egyptian power couple
The dwellers lived above water in circular wooden homes on stilts. It is believed that a fire destroyed the settlement and the debris that fell into the water was subsequently preserved in the river bed. In addition to portions of the structures themselves, researchers uncovered textiles, cups, bowls, jars with meals inside of them and exotic glass beads.
On the project's website, David Gibson, Archaeological Manager at the Cambridge Archaeological Unit, said, "It's prehistoric archaeology in 3D with an unsurpassed finds assemblage both in terms of range and quantity."
Must Farm, a clay quarry that is currently owned by building and products manufacturer Forterrra, has given up some of its secrets in the past. In 1969, metal work from the Bronze Age surfaced, and in 2011, nine log boats were discovered.
Related: Ötzi the Iceman may have suffered stomach bug
Historic England is funding the project alongside Forterra. The Cambridge Archaeological Unit of the University of Cambridge is excavating the site and the project is halfway completed. Artifacts will eventually be displayed at the Peterborough Museum and other local venues.