Book details women's 'unspeakable' suffering under Nazis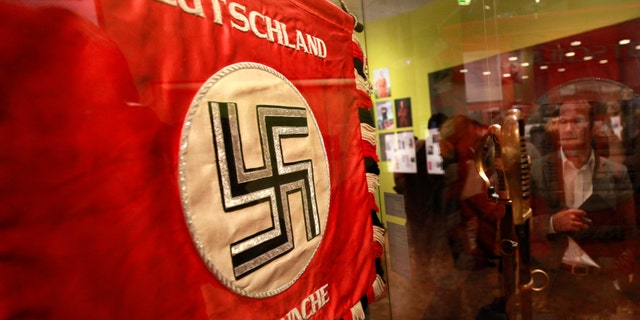 NEWYou can now listen to Fox News articles!
"We don't have the right to say it's too difficult to read." That's what Beverley Chalmers says about her book Birth, Sex and Abuse: Women's Voices Under Nazi Rule, which chronicles the "horrific" experiences endured by both Jewish and non-Jewish women as the Third Reich pursued its agenda to create a master race.
It took the 65-year-old Canadian more than a decade to research and write the book, the Times of Israel reports. After poring over more than 600 books and articles and searching WWII-related archives in Israel, the US, and the UK, Chalmers has put together a comprehensive account of the brutality suffered by women, including rape, disfigurement, forced abortion even in the ninth month, sterilization through X-rays, and experimentation.
As the Times notes, it's a topic that often has been "sanitized." "Survivors didn't talk about anything having to do with sex because they didn't want their children and grandchildren to know what had happened to them," says Chalmers.
Birth, Sex and Abuse is "a library within a library," Marcia Weiss Posner writes in a review for the Jewish Book Council. "Each word, each bit of information is precious and unlikely to be found elsewhere with such clarity and comprehensiveness." A review at Oxford Journals says the book helps show how "the Nazis aimed at the destruction of the Jewish race partially through ideologically driven attacks on women's reproduction." Many non-Jewish women also suffered under the Nazis (their babies were taken from them; they were forced into prostitution; and the government encouraged their husbands to divorce them if they couldn't bear children).
However, Chalmers tells the Times, "The Jewish experience was horrifically unspeakable." (A photo of a woman standing up to neo-Nazis is the talk of Sweden.)
This article originally appeared on Newser: Book Details Women's 'Horrifically Unspeakable' Suffering Under Nazis