Blast off! UrtheCast satellite en route to space station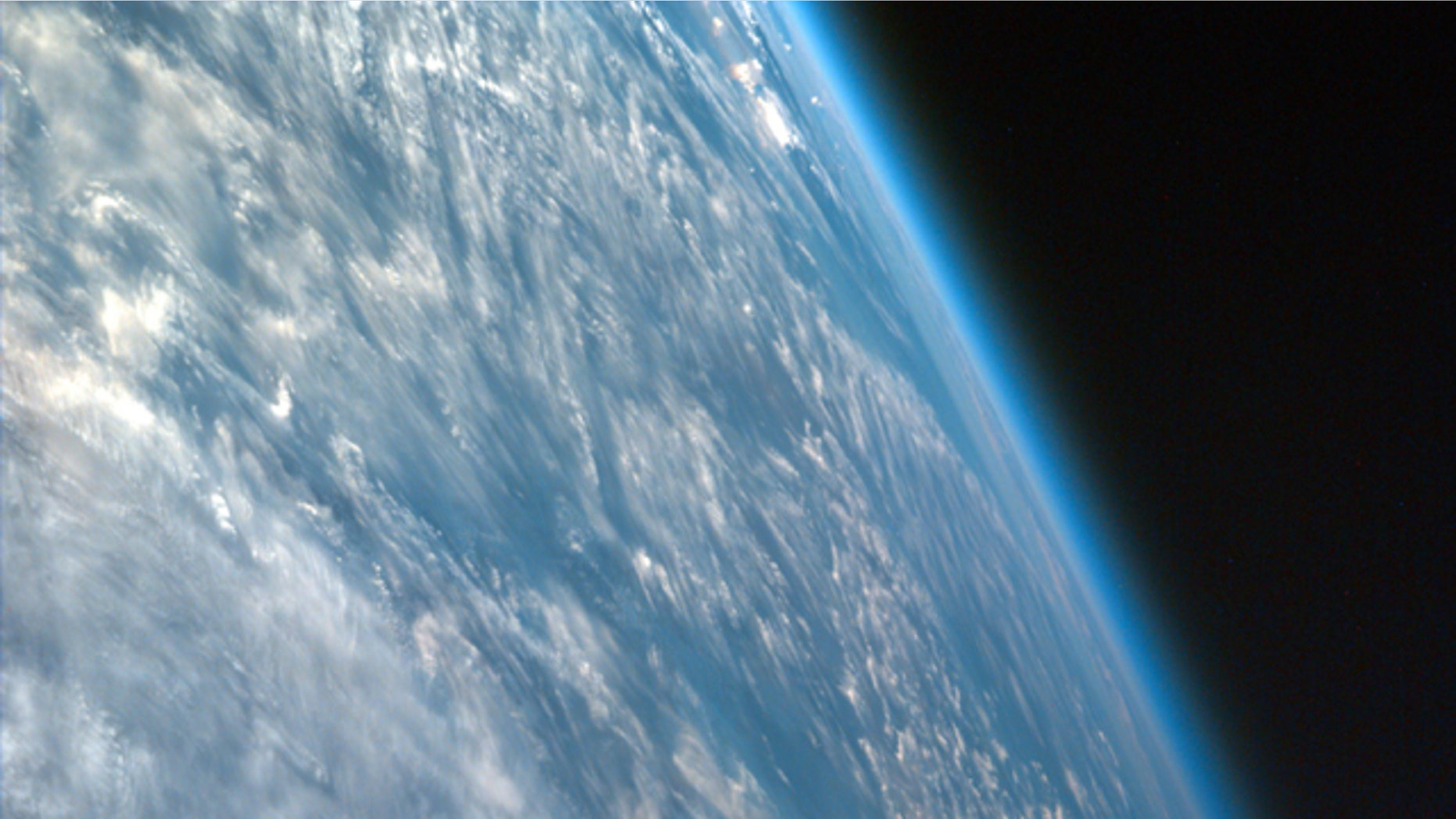 It's the best view in the house … and you can almost see your house.
A Russian Progress 53 cargo ship launched Monday at 3:53 p.m. EST from the Baikonur Cosmodrome in Kazakhstan carrying a very special piece of cargo -- a million-dollar view of Earth from above.
The Progress held a pair of cameras from Vancouver-based UrtheCast (pronounced "earthcast"), which will ultimately be strapped to the International Space Station. When turned on a few months from now, they will beam back near-real-time video of a sight few Americans have ever seen: the giant blue and green marble we live upon, spinning against the inky black of space.
"Ten years ago it would have been incredibly difficult to do this," Scott Larson, CEO of UrtheCast, told FoxNews.com ahead of the launch. But after three years of raising money and working with Russian and Canadian engineers and developers, the project has finally lifted off.
For free, users will be able to log into the UrtheCast website and watch to amazing view. The crisp resolution will let them see not only the Earth -- with all the accompanying weather patterns and seasonal changes -- but moving vehicles, large crowds, boats and buildings.
To pay the bills, UrtheCast went public last July and raised $45 million in private funding. The company is striking numerous deals through partnerships too, including media companies like the Discovery Channel, which will have access to distribution once the cameras are up and running. UrtheCast is also marketing the images to private companies, and has already sold rights to the United Nations Institute for Training and Research's operational satellite applications program (UNOSAT), which will use the pictures to track natural disasters and humanitarian crises.
This is all in line with promoting the webcast on social, educational, environmental and commercial fronts, said Larson.
An engineering firm based in British Columbia helped to build the cameras for about $15 million. The Russians will not only help deliver and stage the equipment, but will transmit the images too. This saves the project a lot of money. In return, UrtheCast will share the data with their Russian partners, who in the meantime get a payload of positive publicity for their space program.
Larson, who is Canadian, said it was the Russians that approached him several years back. They wanted to put cameras into space.
"It landed on my desk," he recalled. "It was their idea frankly."