Biggest-ever Lake Ontario shipwreck found after 6-year quest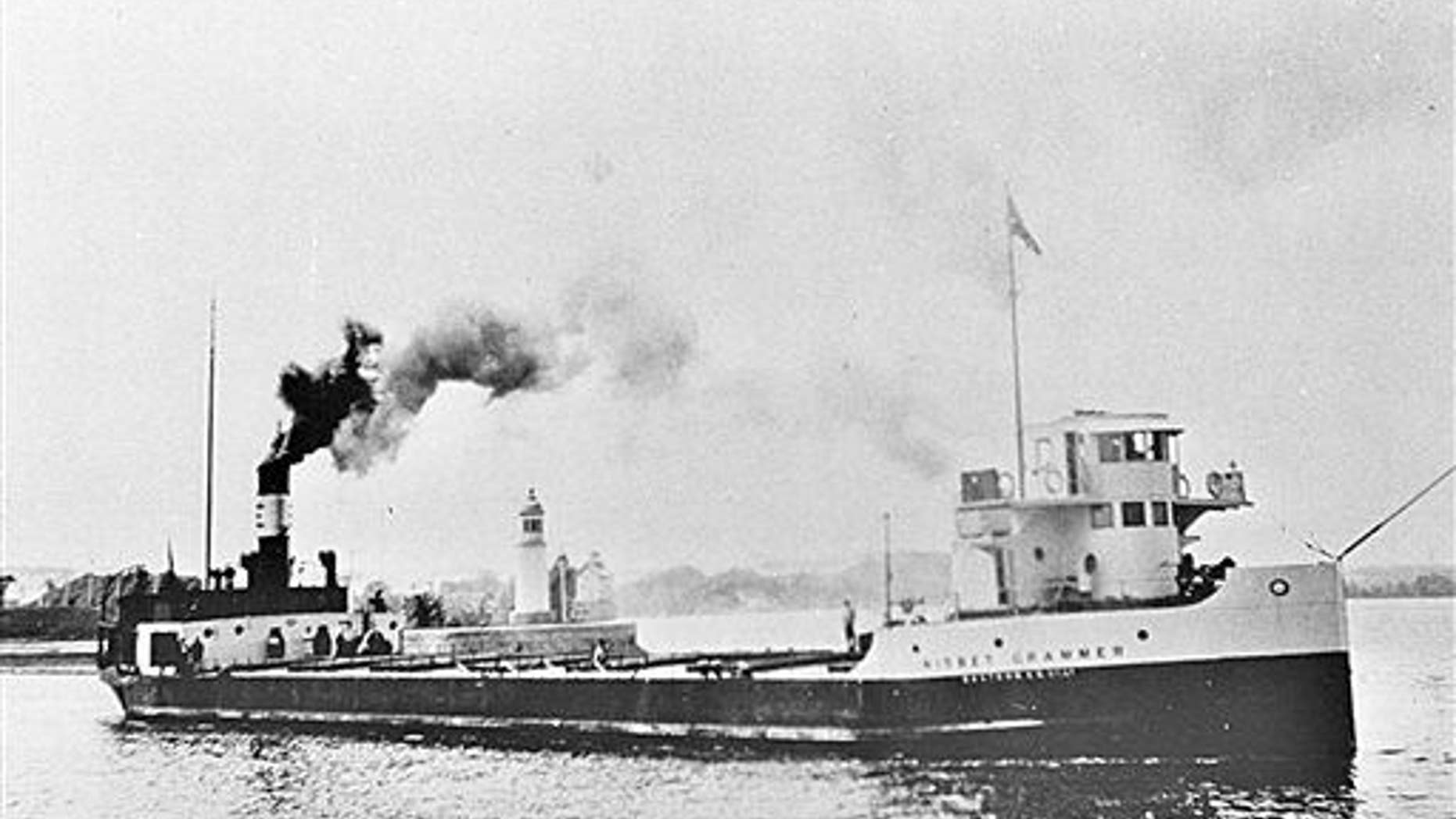 The story of the Nisbet Grammer is not an overly tragic one: The 253-foot steel steamer was on a Buffalo-to-Montreal route in Lake Ontario on a heavily fogged morning when a steamer struck it.
The ensuing hole caused the ship to sink, but it took 15 minutes to do so, giving the entire crew time to board the very ship that caused the Nisbet Grammer's downfall.
The May 31, 1926, event may have faded out of memory if not for its new claim to fame: It's now the largest shipwreck ever found in Lake Ontario, reports the Rochester Democrat and Chronicle, and its discovery is the result of a fairly long quest.
Jim Kennard used the Nisbet Grammer's detailed ship log to pinpoint where the wreck could be, and thought he might be able to zero in on it in an afternoon.
What followed instead was a six-year search over 80 square miles. Side-scan sonar technology eventually helped Kennard and his team locate it in August, 500 feet below the surface and some 30 miles off Niagara, NY, reports Syracuse.com.
Kennard notes that the "largest" record could theoretically fall to another ship: "The lake is 7,320 square miles. That's a lot of territory to cover." But the Democrat and Chronicle points out that the lake's two known steel steamer shipwrecks have now been found.
(A sunken ship with a much more tragic story was found in Lake Superior in August.)
This article originally appeared on Newser: 6-Year Quest Leads to Biggest Lake Ontario Wreck
More From Newser