Bengal tiger gunned down in the suburbs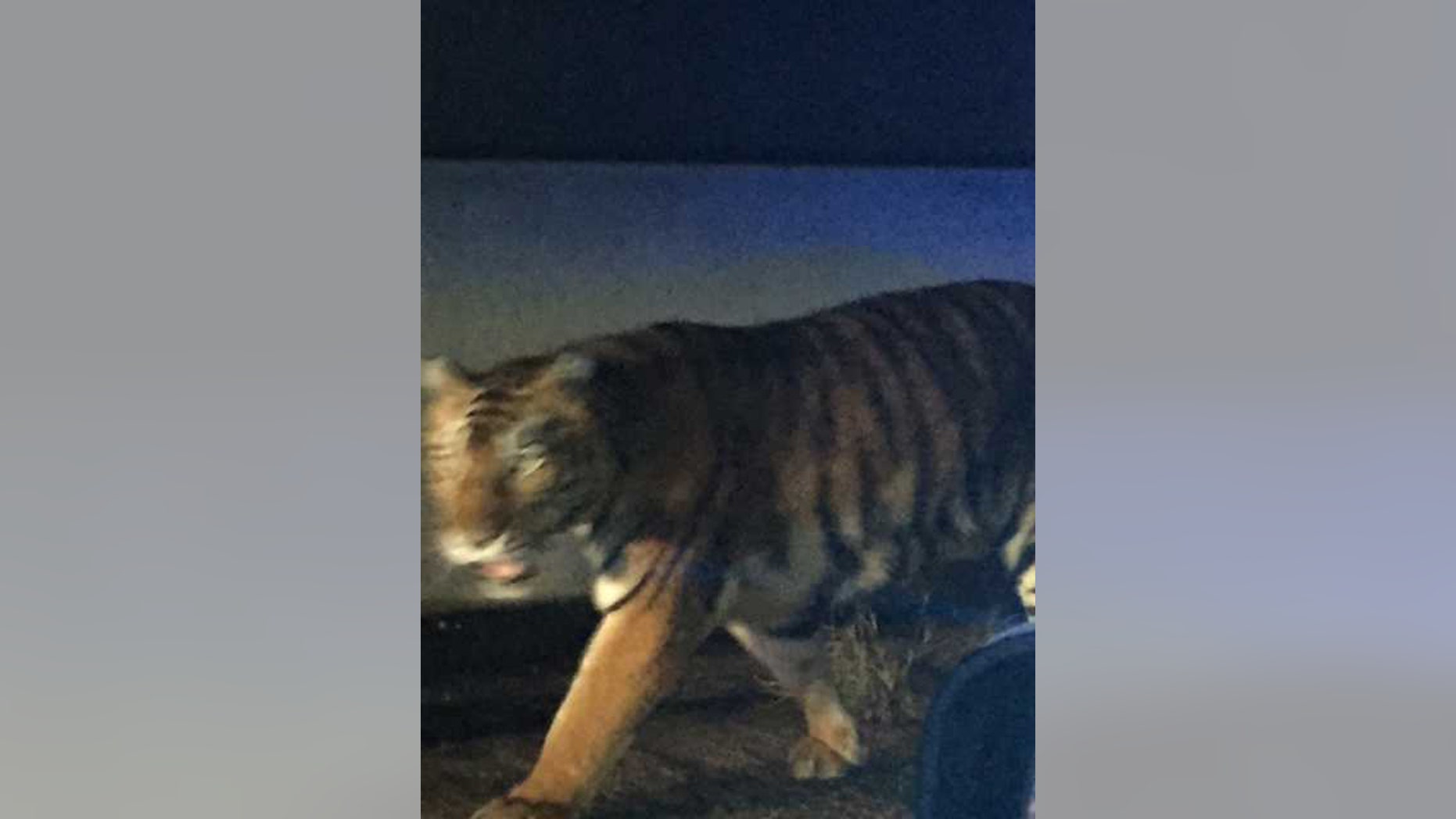 Georgia cops went big game hunting on Wednesday — when they shot and killed a Bengal tiger after it almost made a homeowner's dog lunch, authorities said.
The wild ordeal unfolded after at least two people called 911 to report the big cat lurking near a ramp on I-75 North and a home near the Atlanta suburb of Stockbridge about 6 a.m., Henry County Police Department Capt. Joey Smith told the Atlanta Journal-Constitution.
Cops alerted animal control officers after spotting the beast, but there wasn't any time to wait for those authorities to arrive when it suddenly went for a dog in someone's back yard.
"Unfortunately, it jumped a fence and went after a dog back behind one of the residences there," Smith said. "And the officers had to use some force to put the tiger down."
The tiger was shot and killed. It was not immediately known how the tiger made it to the area.
The dog's owner, Brittney Speck, said her pet, Journey, was "going crazy" in her back yard when she was awakened by the flashing lights of emergency vehicles.
Speck got a glimpse of the tiger — a "full-grown zoo tiger," she said — in her neighbor's yard just before it jumped on her dog, she said.
"And the officers I guess just started firing rounds and took it down and then gave me my dog back," Speck told the Journal-Constitution.
Speck's dog survived unscathed. She said she was lucky her three children were inside her home at the time.
Smith, a 24-year law enforcement veteran, said it was the first time he can remember encountering such an animal while on the job.
"That I can remember, yes," Smith told The Post early Wednesday. "We've had some various weird calls over the years, but this one was definitely unusual."
There were no reported injuries during the incident, authorities said.
"They could not wait any longer and had to act," Smith told The Post. "We take every call seriously and the officers did confirm the tiger themselves, and that does increase the seriousness of the matter. It was a very serious situation."
This story originally appeared in the New York Post.