Australian man, 62, reportedly attacked by great white shark off Australian coast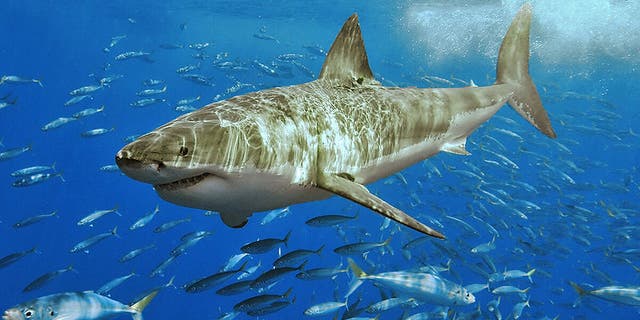 NEWYou can now listen to Fox News articles!
A man who survived a suspected great white shark attack off the coast of Australia reportedly believes he's still alive because the animal became entangled in his kayak.
Martin Kane was shaken but otherwise uninjured after the 9-foot shark bit his watercraft off Mullaloo Beach in western Australia early Wednesday, AAP reports.
Kane, 62, said the attack felt like being "rammed by a jet ski" as he heard a loud crunching sound.
"Because it [the kayak] is a sealed unit, when the shark bit it, it went off like an explosion," Kane told reporters. "It really surprised me - I just didn't know what it was. It didn't strike me until I saw the fin that it was a shark."
It was the second shark-related incident off Perth less than 24 hours, AAP reports, following a fisherman's report of a 16-foot-long great white attacking a crab pot off Saxon Reef in Warnbro Sound, about 30 miles south of Mullaloo early Wednesday.