Atlantis Makes Final Landing, Ending 30-Year Shuttle Program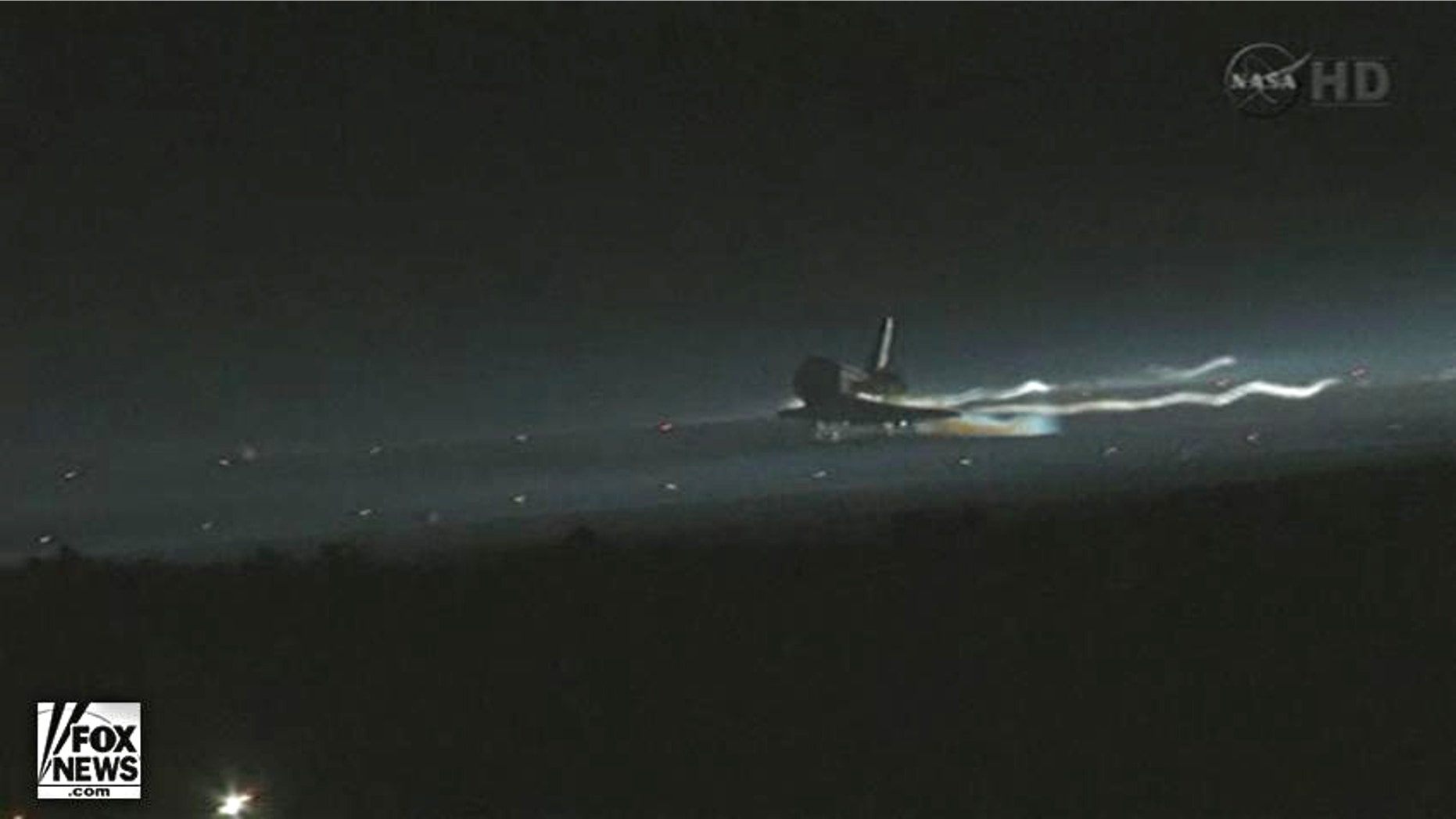 CAPE CANAVERAL, Fla. – After decades of inspiring millions around the globe, space shuttle Atlantis made a final, picture-perfect touchdown at Kennedy Space Center at 5:56 a.m. EDT -- ending the shuttle program.
"Job well done, America," mission control told pilot Doug Hurley and the thousands watching and listening to the landing in the pre-dawn dark.
There was a clear sense of nostalgia on the part of both crew and staff at Kennedy Space Center, as the ship made its final arrival safe and sound.
"Having fired the imaginations of a generation, a ship like no other, its place in history secured, the space shuttle pulls into port for the last time -- its voyage at an end," reported mission control.
"Mission complete, Houston," Hurley responded. "After serving the world for over 30 years, the space shuttle has earned its place in history. Atlantis has come to a final stop."
"It's been 30 great years for the Space Shuttle program," said Bill Nye, executive director of the Planetary Society, in a statement on the landing. "With this venerable space vehicle retired, it's on to the next adventure."
The shuttle signaled its approach with its signature dual sonic booms as Atlantis slowed to subsonic speeds at around 5:52 a.m. -- an incredible experience, said former shuttle astronaut Tom Jones.
"Everything seems to accelerate" when you're landing a shuttle, he told Fox News. "It's like going down a dirt road in a dump truck."
NASA is ending its shuttle program with Atlantis' successful space station resupply mission. It is the 135th flight in shuttle history. This grand finale comes 50 years to the day that Gus Grissom became the second American in space, aboard Liberty Bell 7.
A record crowd of around 2,000 was gathered at NASA's landing strip in the early morning hours to welcome Atlantis home. It was a true homecoming for Atlantis, which first soared in 1985. The next-to-youngest in NASA's fleet will remain at Kennedy Space Center as a museum display.
Atlantis -- the last of NASA's three surviving shuttles to retire -- performed admirably during the 13-day flight.
It dropped off a full year's worth of food and other supplies at the International Space Station, just in case upcoming deliveries get delayed.
The space station's international partners -- Russia, Europe and Japan -- will continue to carry up cargo loads. And Russia will keep launching American astronauts to the orbiting lab until private industry is ready to fly people up in three to five years.
Several private companies are vying for the cargo runs and astronaut ferry flights. The front-runner hopes to make its first shipment of supplies by the end of this year.
A U.S. flag that flew on the first shuttle flight in 1981 and returned to orbit aboard Atlantis, is now at the space station. The first company to get astronauts there will claim the flag as a prize.
When Atlantis rolled a stop on Thursday, it ended 30 years of space shuttle flights for NASA -- an ending that NASA officials often say is bittersweet.
"I choose to view this more in terms of celebrating what we've been able to do, feeling very good about what we've been able to accomplish," said LeRoy Cain, chair of Atlantis' mission management team.
News wires contributed to this report.