At 12,000 feet, humans did the unimaginable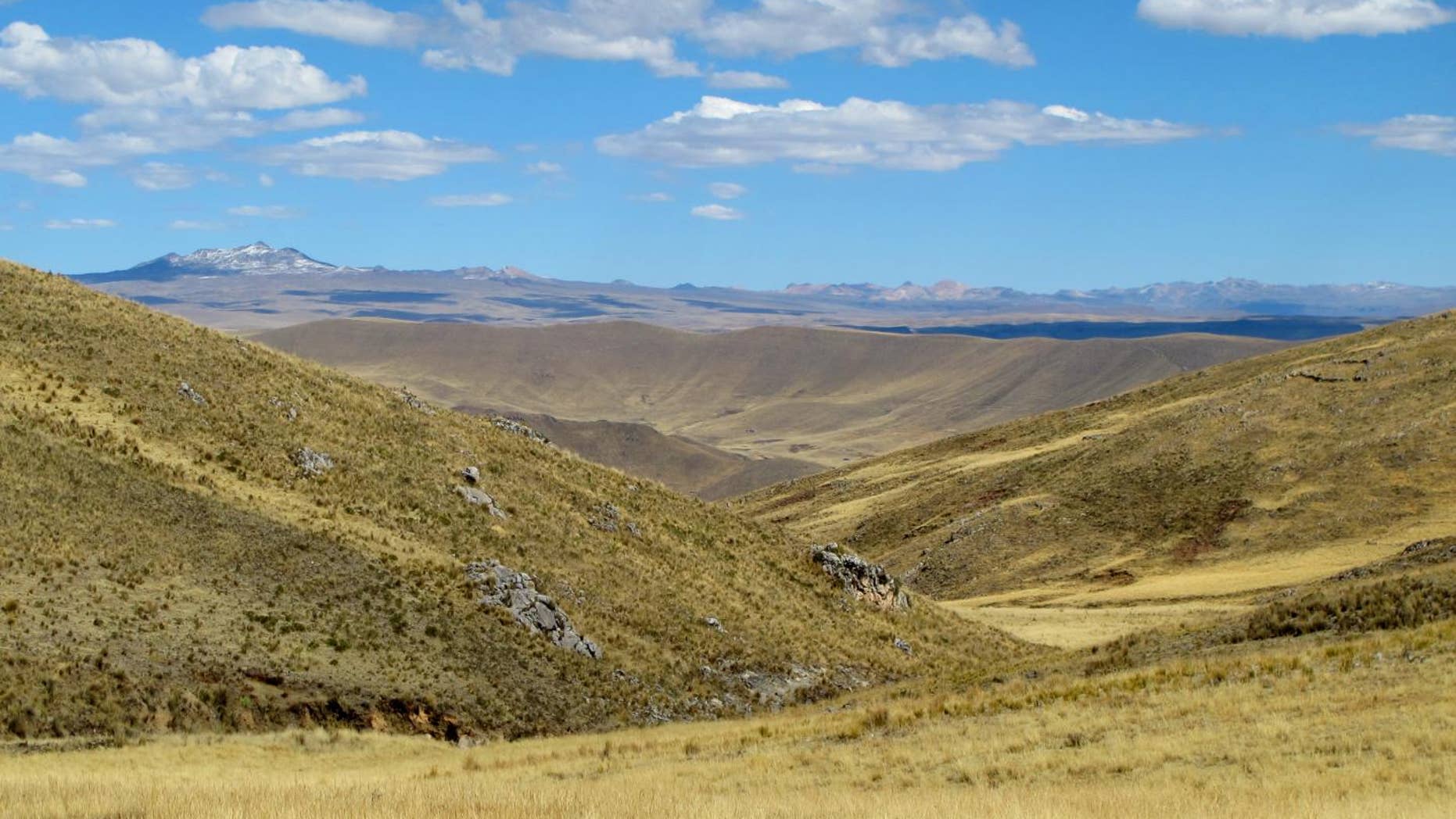 Researchers call it one of the "last frontiers of human colonization": very high elevations where the oxygen is sparse and the temperatures are icy. Now research out of the Andean highlands of South America suggests the humans who braved such conditions more than 7,000 years ago did so in an impressive manner—year-round.
As a press release explains, prior research established the presence of hunter-gatherers in the higher elevations of southern Peru as many as 9,000 years ago, but there was much debate over whether their occupation was seasonal or permanent.
A team led by University of Wyoming researchers set out to answer the question by excavating a Peruvian site 12,500 feet above sea level. That's more than twice as high as Denver, notes USA Today, and so high that lead researcher Randy Haas says he's seen people faint after deplaning at the regional airport there.
The team uncovered the remains of 16 people along with some 80,000 artifacts and then looked at these factors: oxygen and carbon isotopes in the human bones, the demographics of those bones, the travel distance to low-elevation zones, and the makeup of the uncovered tools.
The results constitute the "strongest empirical support to date for permanent occupation" there, per the study, published in the Royal Society Open Science: the bones revealed low oxygen and high carbon isotope values, "revealing the distinct signature" of permanent occupation; the travel time to a low-elevation zone was too long to be undertaken seasonally; that women and children were part of the group made a low-elevation migration even unlikelier; and their tools were almost exclusively made with stones found at high-elevations.
This article originally appeared on Newser: At 12K Feet, Humans Did the Unimaginable