Astronaut shares how to wash your hair in outer space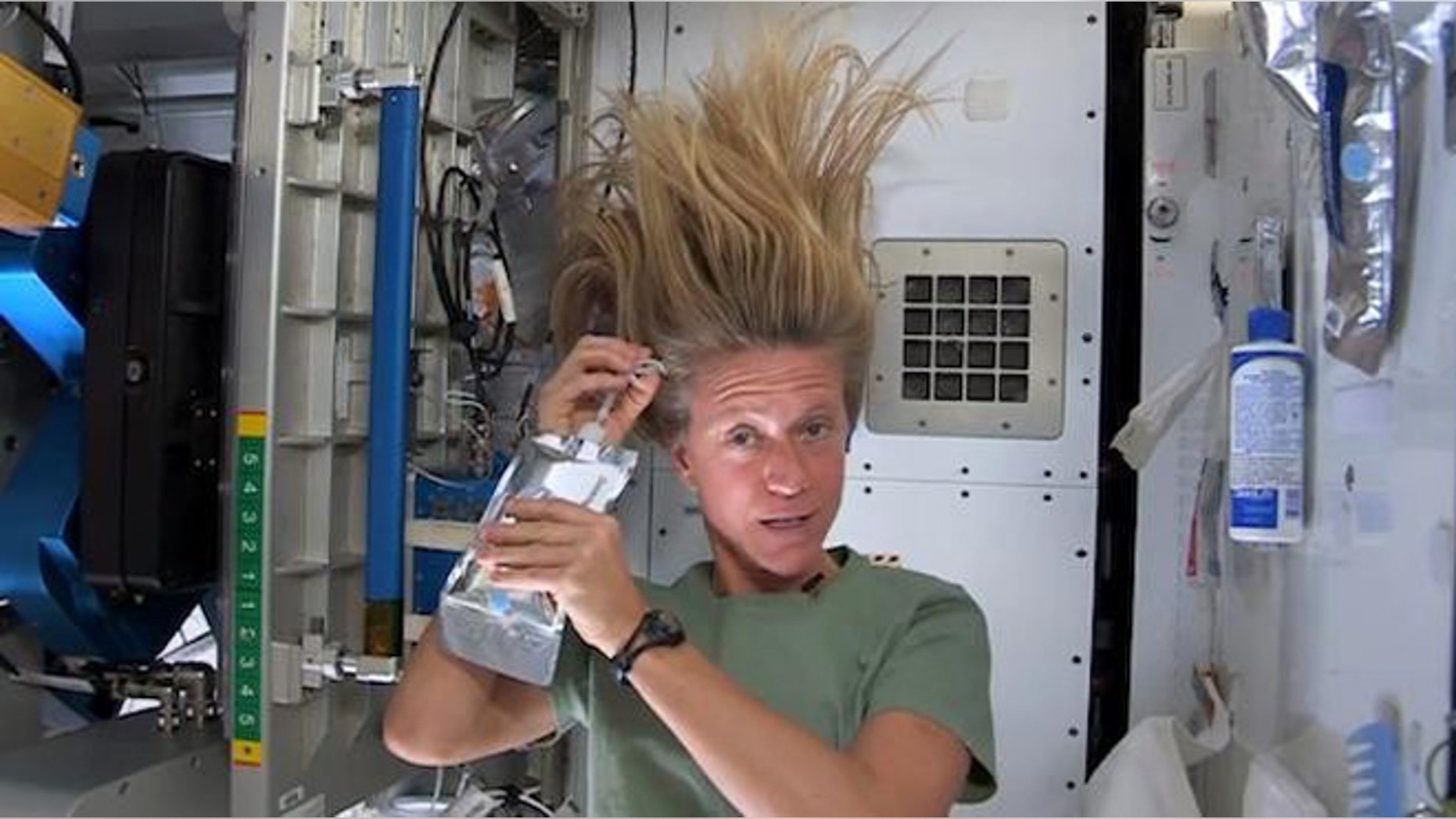 An astronaut on the International Space Station (ISS) posted a video of herself washing her hair on YouTube.
Astronaut Chris Hadfied is known for entertaining earthlings with a variety of skits and stunts, which, most notably, included a cover of Bowie's Space Oddity track, with a video featuring Hadfield and his guitar floating about the space station.
But with Hadfield back on terra firma, astronaut Karen Nyberg this week took it upon herself to continue the fun, posting a video on YouTube describing the bizarre but perfectly understandable steps you have to go through to get your hair clean when you're located 220 miles above the planet. Really, dealing with water in a weightless environment has never looked so darn difficult.
To wash out all that pesky space dust, Nyberg says she uses the same kind of things you use at home – ie. water, shampoo, a towel and a comb. So far, so normal.
Related: YouTube star, Twitter celebrity, Web sensation (and astronaut) Chris Hadfield retires from space agency
As she begins to squeeze water from a bag, however, things immediately get tricky, with Nyberg having to catch blobs of water as they float away from her. With her hair standing on end, she does her best to rub in the water before adding shampoo.
"Without standing under running water, you need to use the towel a little bit to help get some of the dirt out," Nyberg explains.
The fate of the water blobs
Once her hair has reached "squeaky clean" status, Nyberg explains what becomes of the water in her hair and all those blobs she couldn't catch.
"As the water evaporates from my hair, it'll become humidity in the air," she says. "Then our air-conditioning system will collect it into condensate, and our water processing system will turn it into drinking water."
The YouTube video has gone viral, clocking up more than half a million views in just a few days. Nyberg's precise motive for posting it isn't entirely clear, but if it inspires even one young person to take in interest in space, or perhaps hairdressing, then I guess she can feel good about that.
Related: The iPad heads for space, together with an Angry Birds soft toy
Either way, it's fascinating to learn more about life on the space station, an enormous satellite which, if you sign up for NASA's Spot the Station e-mail alerts, you can watch pass over your house from time to time. If you look closely enough, you might even be able to see the astronauts washing their hair – or making their next YouTube video.